Common Says He's Single?!+Kanye Talks More Ish
Nov 14 | by Natasha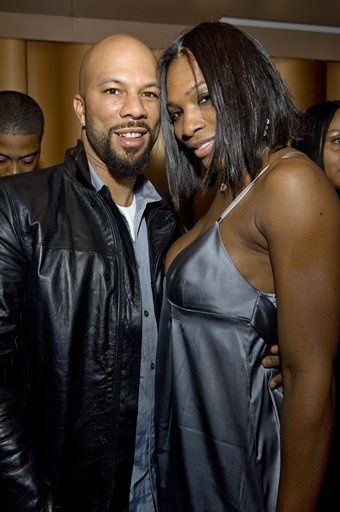 So
Common
is trying to make us believe his girlfriend is NOT
Serena Williams
. But it's Hip-Hop. Yeah--like he just stepped off the set of
Brown Sugar
or something. In his recent interview with
Complex
, here's his unconvincing statement about the only girlfriend he has NOT having a dunk-a-dunk:
Complex: So now, you're dating Serena Williams? Common: [Laughs] Nah man, I'm dating hip-hop. 
Complex: I don't know man, I saw you on a surfboard in Hawaii with her… Common: That was my first time surfing, and I had an incredible time. I've been on vacations with groups of friends, but of course they're going to keep me in the pictures with Serena. They're not going to film one of my boys, or one of my homies, like they would Serena and I. Complex: So you're saying you're not dating? Common: Nah, I'm dating hip-hop. My love is hip-hop. Complex: So is Serena your best girl-friend? Common: Ha, nah man. My best girl-friend is hip-hop. I'm a single man.

So I guess you're trying to play cover up for
your DJ outing your relationship with Serena a few weeks back
. Common, boo. You need more people. Come get ya boy 'Rena. News on Kanye's newest ish talking when you read the rest....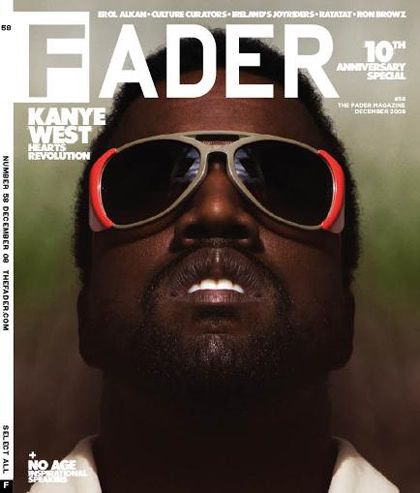 Kanye is covering the new issue of FADER magazine. And he posted on his blog that he hates the picture they used, but the article is hot. Meanwhile, he apologized for his MTV EMA tantrum and comments about Jared Leto only getting a MTV EMA because the awards were fixed. He said he looked at his own comments and thought they were wack. But then he went and popped off at the mouth again saying he's the voice of this generation:
"I realize that my place and position in history is that I will go down as the voice of this generation, of this decade, I will be the loudest voice," he said in an interview on Wednesday. "It's me settling into that position of just really accepting that it's one thing to say you want to do it and it's another thing to really end up being like Michael Jordan."
Um, ok 'Ye. I can think of a few things that will calm his ass down...