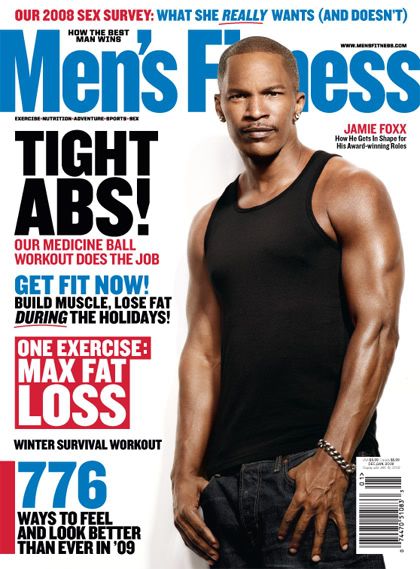 From playing a professional quarterback in Any Given Sunday to starring as the legendary Ray Charles in Ray, Academy Award-winning actor Jaime Foxx has been willing to do whatever it takes to transform his body to fit his characters. In the December/January issue of Men's Fitness, Foxx, a former high-school quarterback reveals the secrets and rigors of preparing for some of his most physically challenging roles and why he is willing to make such sacrifices to reach the top of his field. "A while back, I did this tribute for Al Pacino," he says in the issue. "Look back on his body of work and you see the different ways he's changed. …I want people to look back on [my] body of work and say, 'Wow, it's like he morphed into different characters."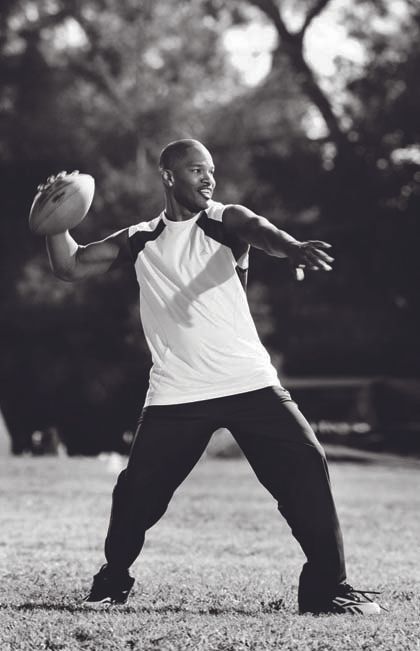 I feel my Willie Beaman crush coming back. Highlights from the interview and more pics when you read the rest...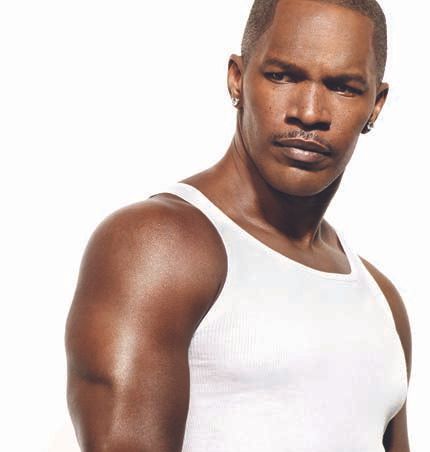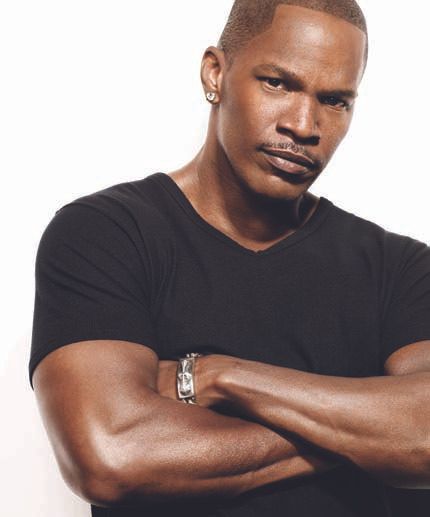 On preparing for his role as Willie Beamen in "Any Given Sunday"… "I really had to bulk up. I got up to about 200 pounds, then lost 25pounds once I went down to training camp because of all the workouts,and water lost. It made me look bigger on the screen because I wastighter." On playing Muhammad Ali's sidekick "Bundini" Brown in "Ali"… "I was about 220, just fat. I ate anything I wanted and was fat." On the physical transformation in "Ray"… "This was my toughest transformation. I had to get down to about 158. It was a mind-blowing experience. You go through a dark area for aboutfour to five days, but once your metabolism changes, you can eat aplate of beignets and you won't gain a pound." On missing his days as an athlete… "Every Sunday, every time I see ESPN, I go, 'Wow.' But if I'd played[pro], I'd be done by now, and there's no telling where I would be. But when I'm sitting court level, and Shaq and those dudes are banging,I want to play basketball. I see Usain Bolt, I want to run track." On his diet as a kid growing up in Terrell, Texas… "As a kid, I always wanted McDonald's, but we didn't have McDonald's. We had Dairy Queen and Kentucky Fried Chicken, but Granny would cook,just cook. Not healthy, no chance. We fried everything." The December/January issue of Men's Fitness hits newsstands November 24 nationwide.