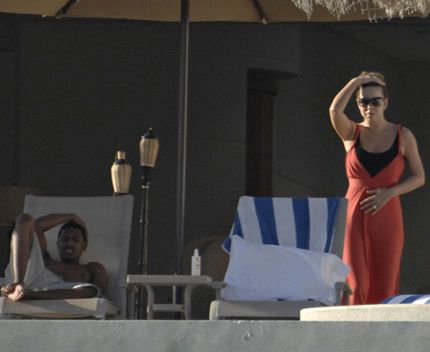 Nariah
hit Mexico for a mini vacay this weekend.  And pics of their south of the border romp are sparking rumors of a pregnancy. 
Mariah
and
Nick
have been very vocal
about wanting to get pregnant soon.  And sources at their resort say MiMi abstained from alcohol the whole trip.  Now we know
that's
unusual.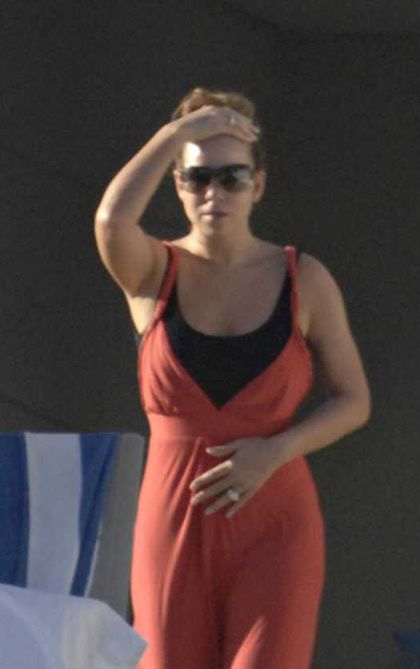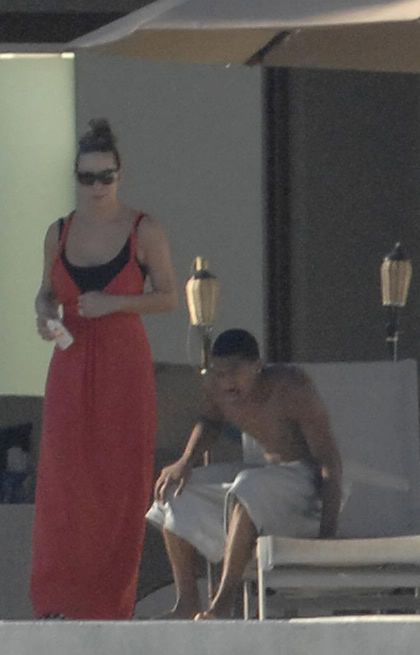 She also seemed to be holding her tummy a lot and wore much more covered up clothes than her usual. Pics of her performing a few days ago in Miami: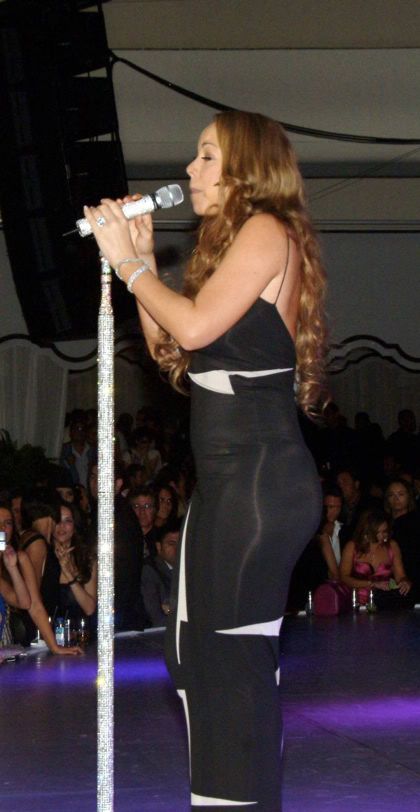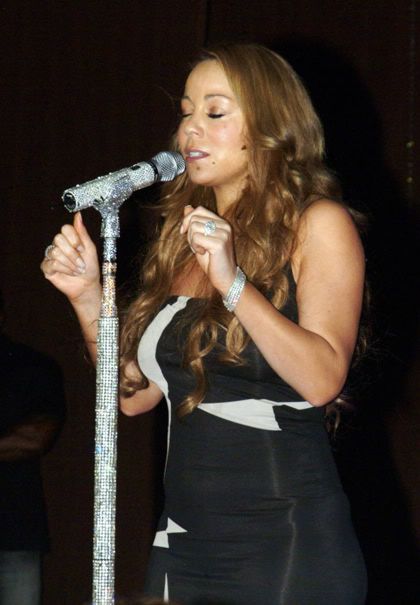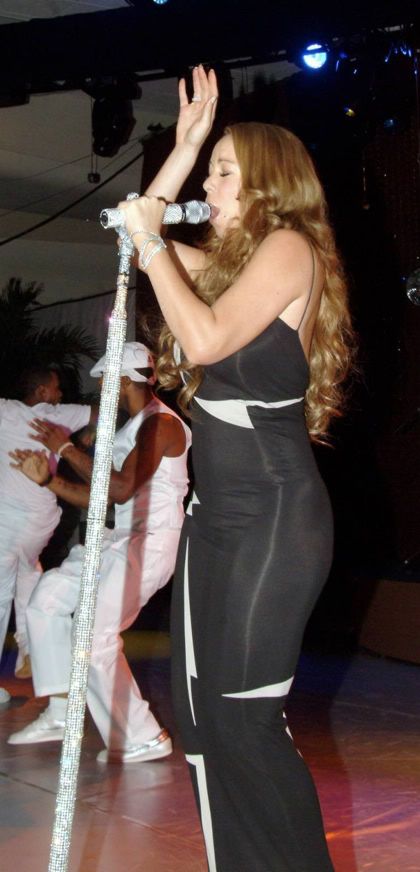 I'm not saying. But I'm just saying. Hmmm.... More pics when you read the rest...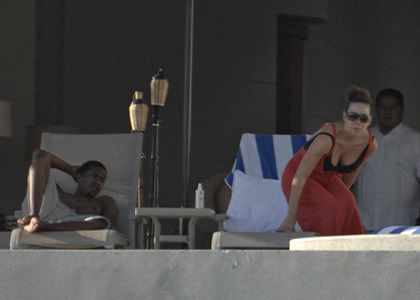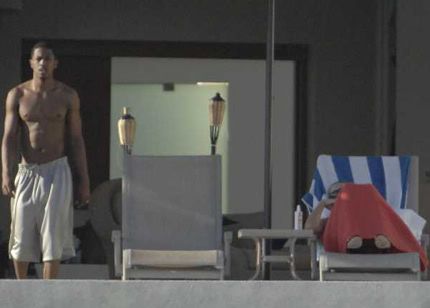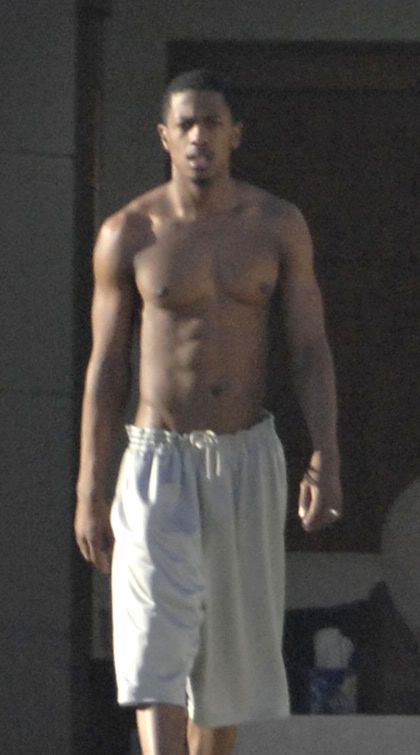 Damn Nick.  So this is what's been hiding under those church suits?  Nice.