REUNITED: Tyrese & Brandy?
Nov 17 | by Natasha
Well look who was spotted shopping it up together at Westfield Mall in Century City, CA yesterday afternoon: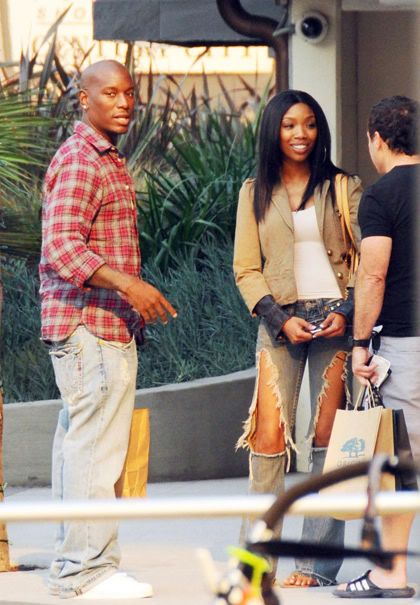 Several months ago
Tyrese
proposed to his baby's mother
Norma
at her baby shower--which
Brandy
actually hosted.  But Brandy and Tyrese have dated off and on for years, never reaching an engagement.  And rumors swirled that Black Ty had actually proposed to Brandy at that baby shower.  But he and everyone else cleared up that was far from the truth as he and Norma were actually the newly engaged couple.  And it looks like the "just friends" duo tried to act like they weren't together when spotted yesterday: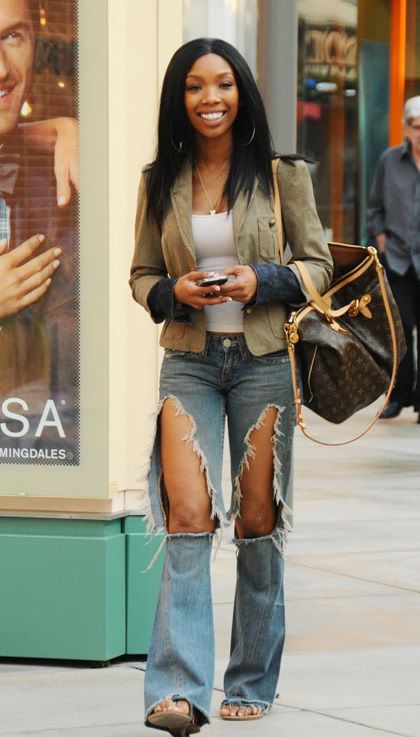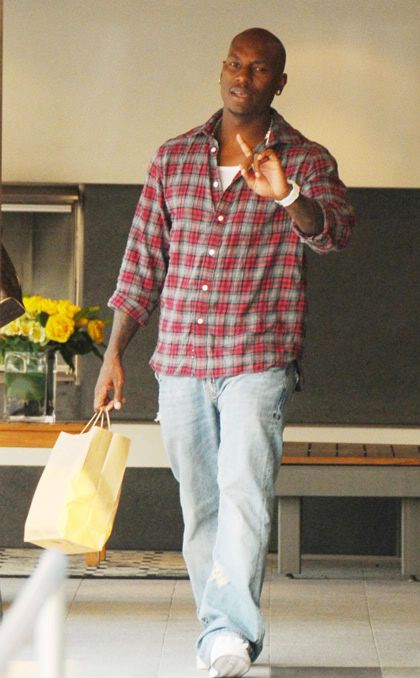 I was almost distracted by that foolishness on Brandy's legs called her torn jeans.  Other than that, I guess there's no harm in two exes-turned-friends out shopping together.  Right?
UPDATE
: It looks like Tyrese definitely didn't want to be seen. 
Footage
He popped off at the photogs and tried to make a quick getaway.  You aint slick Black Ty.  What you hiding'?....