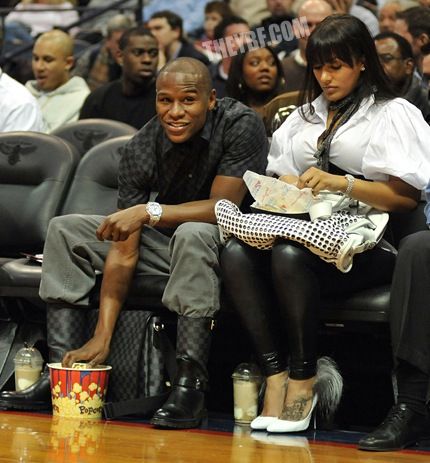 Floyd Mayweather, Jr.
was spotted courtside at the Atlanta Hawks game yesterday.  And I want to know who told him this matching Louis V. Dahmier shirt, boots, and manbag were ok.  Because they're not.  I see folks are still wasting their mula on dumb ish.   But y'all know the drill...
BUT HIS ________________ Looks NICE.
Splash News