The Carters Got Stacks On Deck+Aubrey Getting Her Own Show?
Nov 21 | by Natasha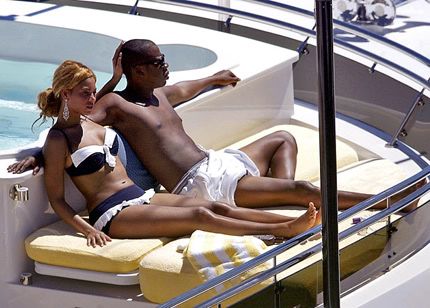 It's official. Mr. and Mrs. Carter are the highest earning celebrity couple according to
Forbes
this year.
Beyonce
&
Jay-Z
have earned $162 million combined just this past year--which lands them at the #1 spot:
Any way you slice it, the chart-topping newlyweds have had a monster year. He banked $82 million by signing a $150 million 10-year recording, touring and merchandising deal with concert promoter Live Nation and releasing his second platinum comeback CD, American Gangster. She raked in $80 million, thanks to an entertainment empire including fashion, film and publishing deals as well as a concert tour that sold $50 million in tickets and endorsement deals with L'Oréal, Direct TV and American Express, among others.
And this was only June 1, 2007-June 1, 2008. So these two definitely have stacks on deck...
The number 2 spot goes to our other fave YBF couple--
Willada
:
Though Jada Pinkett Smith's résumé continues to grow, husband Will Smith maintains his role as the family breadwinner. He pulled down $80 million in the year ending June 2008, thanks to another set of top-performing blockbusters: I Am Legend, The Pursuit of Happyness and this past summer's Hancock. She managed to generate a still impressive $5 million during the same period, thanks to roles as an actress (The Women), producer (The Human Contract) and entrepreneur (she has a stake in beauty line Carol's Daughter).
YBF couples are killing the Forbes list this year. Work it out then.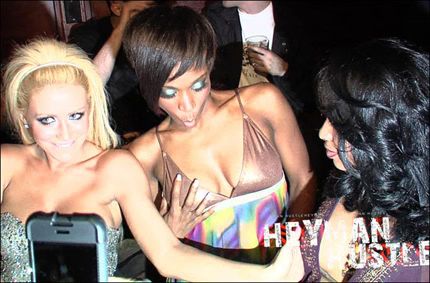 And Hollywood's resident skankaholic
Aubrey O'Day
may be getting her own reality show. She told Hollyscoop.com that she's either going back on the "MTB" show in some way or getting her own show. I'm sure the latter will be produced by
The Diddy
himself too. Wackness at its best.  And I'm not watching unless
D. Woods
is involved in some way. The Randomness: 1. Congrats to
Ashlee Simpson Wentz
and
Pete Wentz
. They FINALLY had their baby last night and it's a boy named
Bronx Mowgli Wentz
.
Story