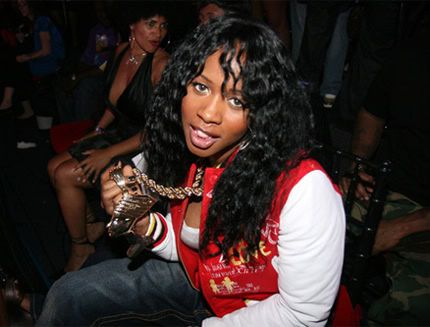 Remy Ma
has made her list and is checking it twice.  Her Christmas list consists of GTFO of jail.  Her lawyers are now appealing her conviction saying the judge in the case committed errors--leading her to being found guilty of shooting her "friend"
Makeda Barnes
and ending up in the slammer since March of this year:
At issue specifically, were the judge's instructions regarding the testimony of Remy's victim, Makeda Smith-Barnes, who was shot by the rapper outside a New York City nightclub during an argument over $3000. In closing arguments on March 24, Remy's attorney Ivan Fisher argued that Smith-Barnes' testimony actually supported his client's explanation of the shooting as an accident. However, the jury was instructed that if they believed the victim to be "truthful and accurate," under the law, her words were enough to establish reasonable doubt. Additionally, Fisher was barred by the court from arguing that the shooting in fact occurred during a struggle for the .45 caliber automatic handgun which, allegedly resulted in Smith-Barnes being shot in the abdomen at close range. These two instructions, the appeal states, amounted to a "directed verdict," which they say should be examined as more than just accidental error.
Remy is eligible for parole in 2014.  Something tells me she needs to keep on wishing...
And
Usher
has finally revealed the details surrounding his new baby.  His wife
Tameka Raymond
will be delivering their second BOY together on December 15th to be exact.  Just in time for a Christmas bundle of joy.  Ursh finally revealed the details he's been keeping on the hush to Stevie Wonder on Stevie's radio show this week.  He says they haven't finalized a name, but they're open to suggestions from the public.  Congrats to the Raymonds.