The AMA Performances & Other Ish
Nov 24 | by Natasha
I'm still bitter I put off watching the "True Blood" season finale for this Awards show. But whatev.
Beyonce
performed her usual routine for "Single Ladies":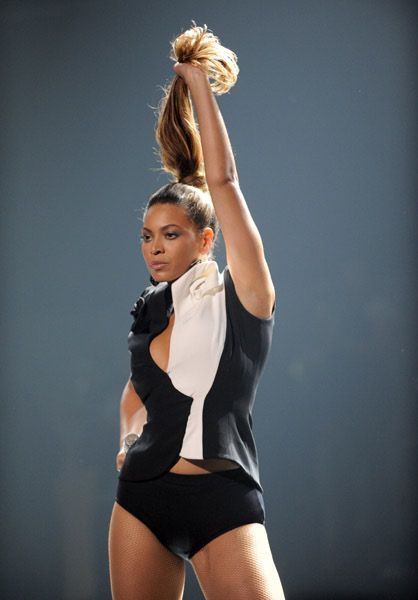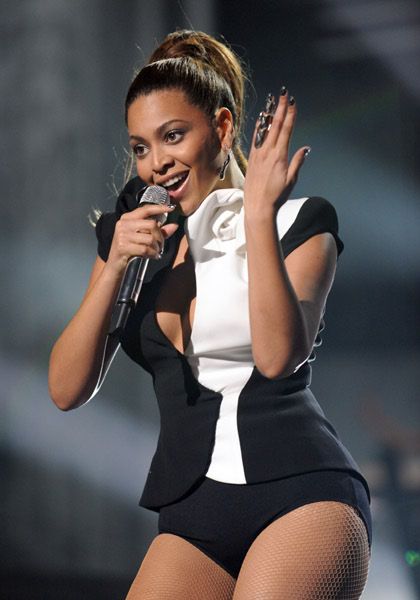 I would have been more enthused had she brought out the tanginess that is that Youtube dude in the swimsuit working this routine out extra hard. She looked fab nonetheless.
Ne-Yo
performed a couple songs: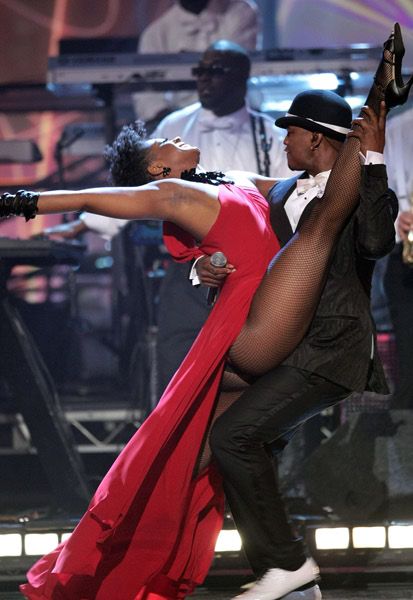 And so did the
Pussycat Dolls
:
I'm not even a huge PCD fan or anything but these chicks worked it the hell out on stage.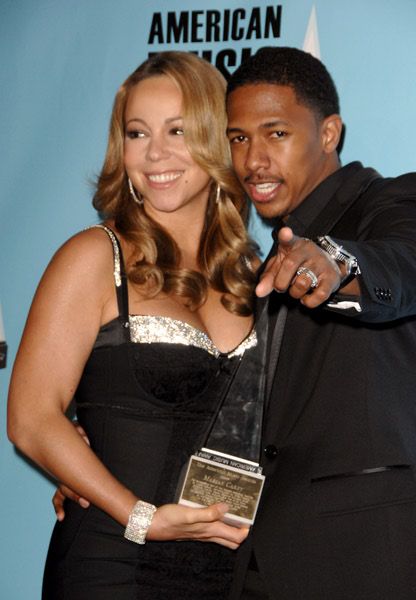 And
Mariah
received the Special Achievement Award for recently breaking pretty much every record held by
Elvis
and being the highest selling artist of all time PERIOD. Nice. More pics and video of the performances when you read the rest...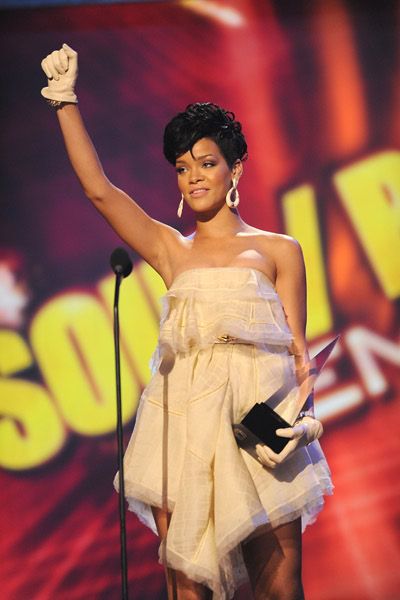 Rihanna
copped a couple awards.
So did
Kanye
.
And
T-Pain
presented an award to
Chris Brown
.
Ne-Yo's medley of "Miss Independent" and "Closer"
Pussycat Dolls medley of "I Hate This Part" and "When I Grow Up"
Beyonce's "Single Ladies" Stay tuned for performances from Rihanna, Kanye, And Alicia Keys....
Granitz/Parry/Mazur