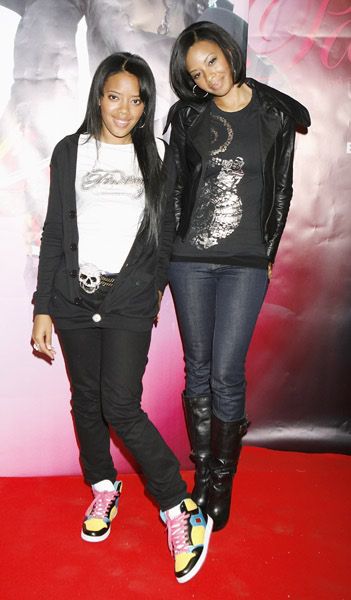 The Simmons girls have gone international. 
Angela and Vanessa Simmons
went across the pond to London's Footwear Oxford Street to launch their Pastry footwear line there.  And then they had an afterparty celebrating the launch and Angela's 21st b-day (chick has been celebrating for months):
I guess bras are out this season.
The girls look fab as always though. More pics when you read the rest...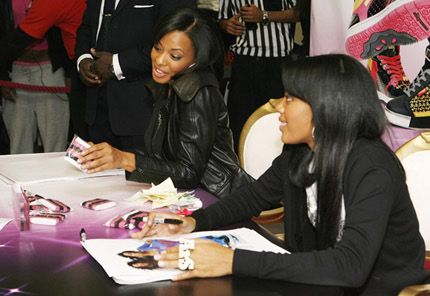 The girls rocked a laid back and fab look for their Pastry UK launch event. And at the afterparty:
Fun times.  I wonder if former lovebirds
TK
and Angela still chit chat....
Hale