ESSENCE's January 2009 dual-cover issue featuring President-elect Barack Obama and soon-to-be First Lady Michelle LaVaughn Robinson-Obama commemorates a once-in-forever event. The 56-page tribute features the images, thoughts and dreams of some of our best writers and photographers and examines what the Obama victory means for us, our children and the future of Black America. Yes, this is our time. And the journey has just begun.
Loving it all. More pics of the couple while out in Chicago over the weekend when you read the rest...
Barry and Michelle were spotted attending the funeral of a friend's family member this weekend back home in Chicago: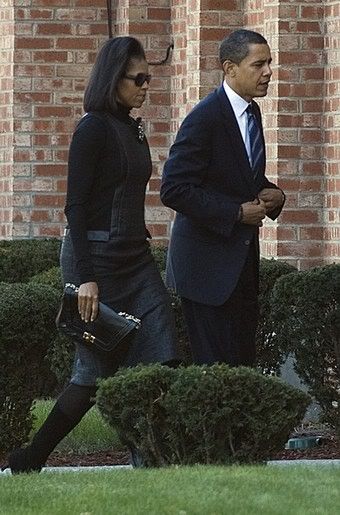 Good to see they still make time for their friends and the important parts of their lives.