UPDATES: *EXCLUSIVE* Yung Berg's "Pretty For A Dark Skin Shawty" Speaks Out+Alfamega Apologizes For Fight
Dec 01 | by Natasha
In the someone might care news of the day...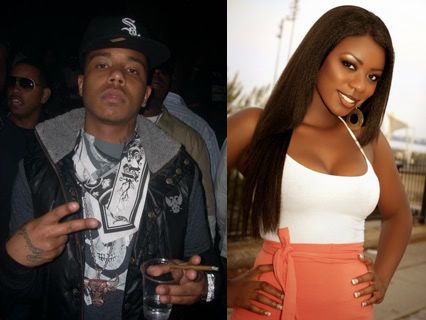 Video vixen
Jeri J.
exclusively tells us TheYBF.com that she has no intentions of working it out with
Wack Berg
after Berg said he wants the "pretty for a dark skin shawty" on his show.  After
this post right here
concerning him saying he wants mostly "dark skin shawtys" for his upcoming reality show in order to get points for his previous dumb ass comments....she e-mailed us her take:
Hey Natasha,
This is

Jeri

J. I just wanted to comment on the Yung Berg post. While I don't have anything personally against Yung Berg I have no inclination whatsoever of doing any reality tv shows. I am flattered that he took notice to my work and liked my look, but I am focused solely on my modeling/acting career. Just wanted to clear up any misconceived notions about me doing reality tv, but I wish nothing but the best to Yung Berg and his team.
Wack Berg is getting the time of day from
no one
.  That's gotta suck. More who cares news...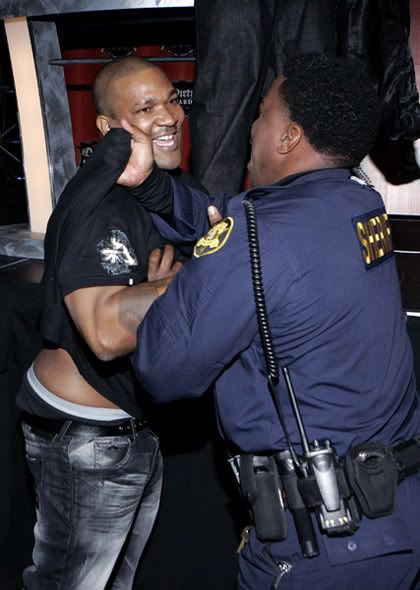 Remember
this all out brawl between T.I.'s and Shawty Lo's camps
at
the Dirty Awards
last week?  Well
Alfamega
is now giving his Sorry 2008 speech.  He relayed to Allhiphop.com:
"First I wanna apologize to [Radio One Atlanta Operations Manager] Steve Hegwood and all of Radio One, and to all of the fans, for the incident that occurred. "The fans, they came to see a show, they shouldn't have been subject to the beef that we had. I not only embarrassed myself, I embarrassed them also."
His recount of what went down at those hood ass awards?
"I was out on the floor and Tip and LA were up there performing, and I was dancing around, I jumped up on a table," he recounted. "And Shawty Lo picked up a drink like he was gon' toss his drink on me. He was on top of another table. Just like with any human being, if you in the club and I'm looking at you like I'm gonna throw a drink on you and we already don't like each other, your first reaction is to [defend yourself]. When he looked at me like he was gonna toss it, I got down off the table, cuz one of the cops came over and told me to get down. When I looked around, it's not just this dude, it's three more of his people coming up too behind him and one of the security dudes with Shawty Lo," Alfamega stated. "The first thing I'm thinking is I'm gonna be in bodily harm, and I'm not gonna let you harm me. So I smacked him. I didn't punch him, I slapped him. Everybody thinks I punched and that's how he fell out. Then I started swinging on the other dudes, that's when the cops started spraying the pepper spray."
2008 is almost over.  Negroes really need to stop it.