The foolishness was rampant at the Lights On Bowl Benefit at Lucky Strikes Lanes Hollywood last night: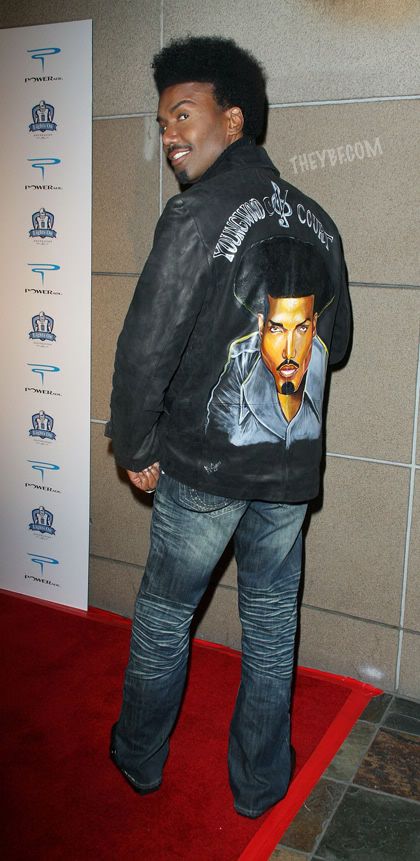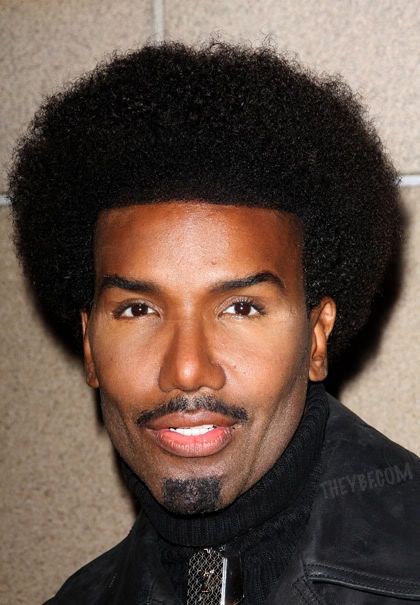 So
Norwood Young
is serious.  Not only do I still not understand who or what this man is (after suffering through countless Youtube foolery), he's flipped up his "style" and is now rocking a lined up s-curled fro.  Is he really rocking a coat with his own airbrushed pic on the back?  This dude is on some other ish.  And I'm going to leave it at that.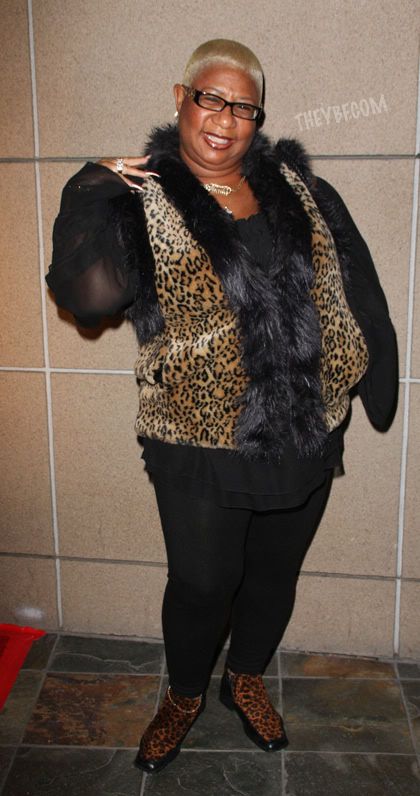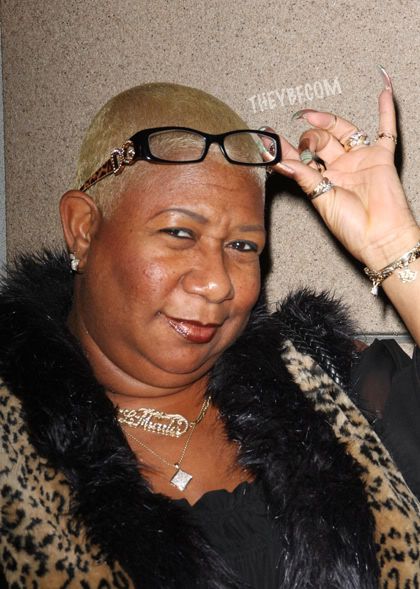 Oh
Luenell
.  Looks like she just lost a fight with some
Jungle Book
characters. So many questions, so little time. More pics from this event when you read the rest...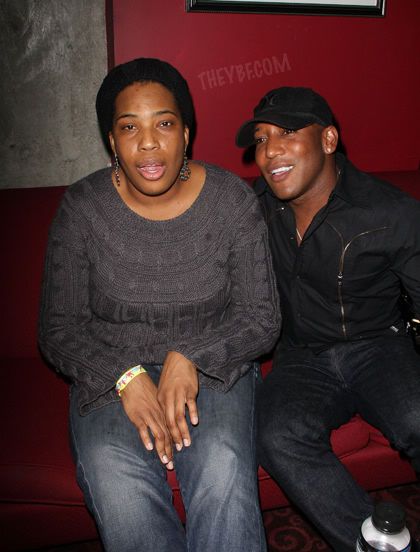 Macy Gray
and her new Hollywood producer boyfriend
Ten Travis
kicked it.  They both look out of it.
NFL baller
Shawn Merrimen
made an appearance.  And if it was that hot up in there making you sweat through both a tshirt and a blazer, you really coud have removed that blazer.  Just a suggestion...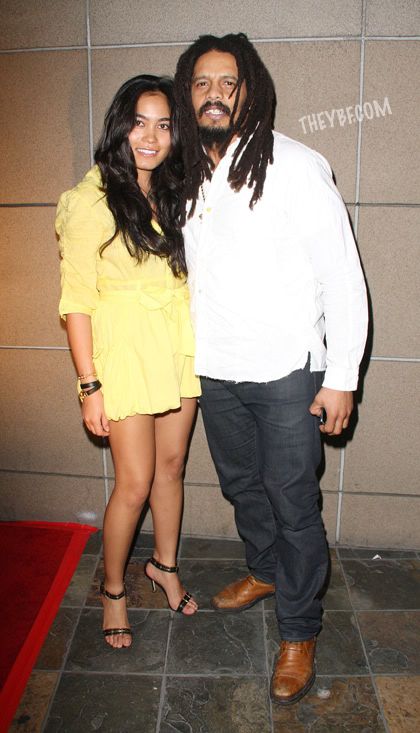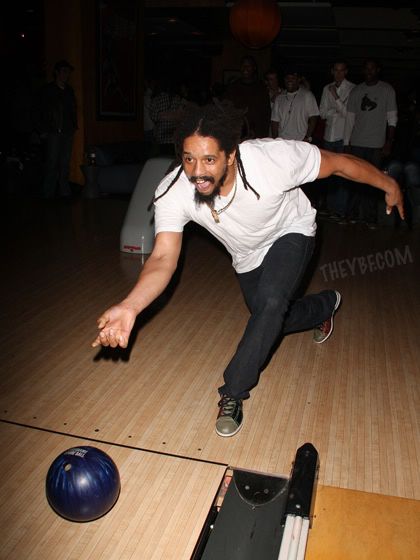 Rohan Marley
was there kicking it with a chick and bowling it up.  Isn't Lauryn Hill looking for him and some child support payments? Just asking....
WENN