Rihanna performed at the Jungle Ball in Houston yesterday: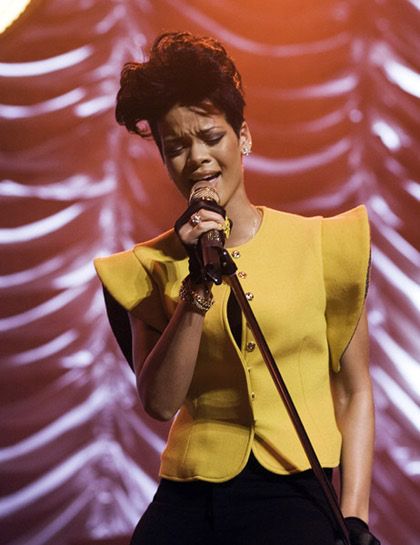 Lil Prince is really trying to sing her ass off huh?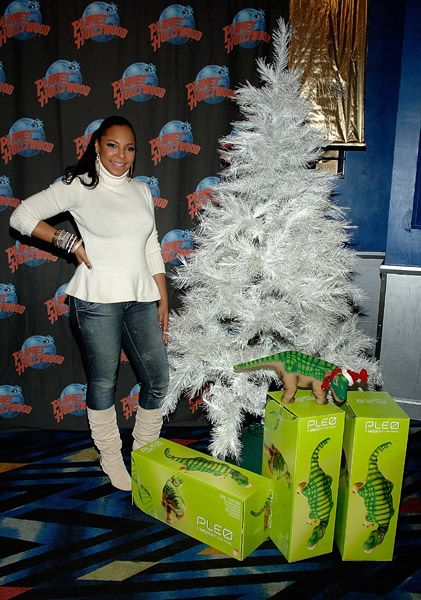 Ashanti
visited Planet Hollywood in Times Square yesterday to give Christmas gifts to foster children from the Edwin Gould Services.  Nice.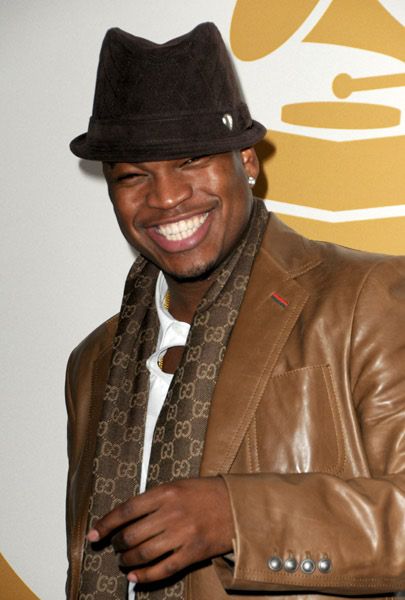 And Ne-Yo is getting his Do-Gooder on. He is giving back to underprivileged youth in Las Vegas (where he was raised) this holiday season with a special performance on Monday. The event will be held at Las Vegas' Doolittle Community Center in conjunction with the singer's nonprofit organization, the Compound Foundation will host a private gathering with more than one thousand economically deprived and at risk youth in the city. More pics when you read the rest....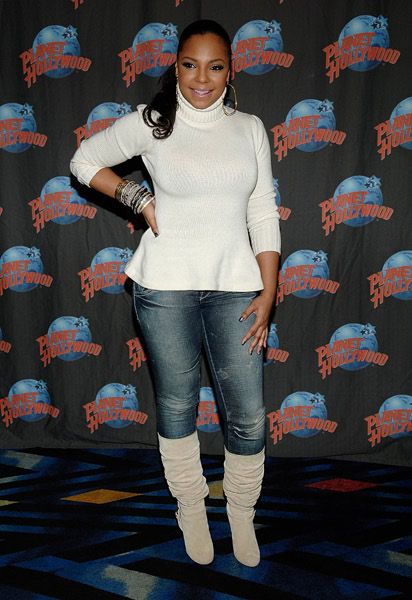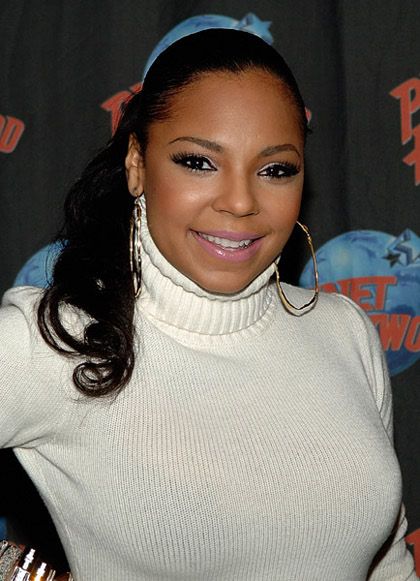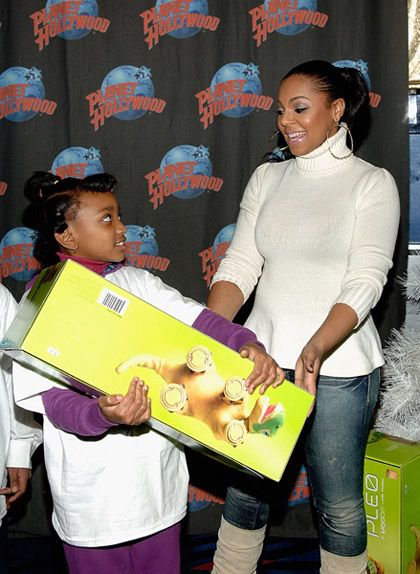 Why is that last pic hilarious to me?  Like the little girl is not trying to let Ashanti take that present from her? And more pics of Rih Rih: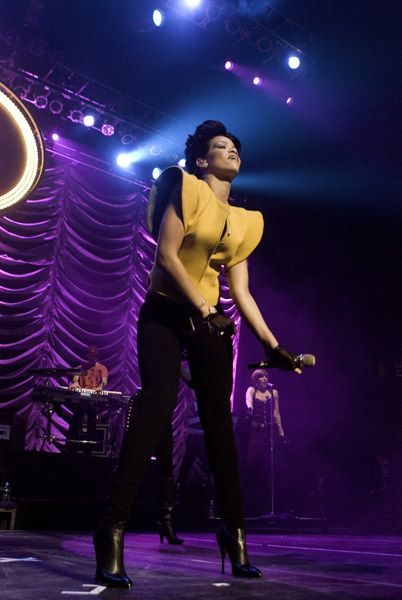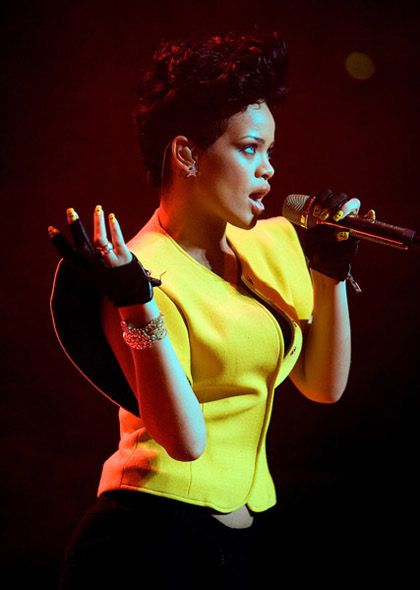 This space age ish is getting out of control now. The Randomness: 1.  Andre 3000 is getting sued for 2 mill over his cartoon. 
Story