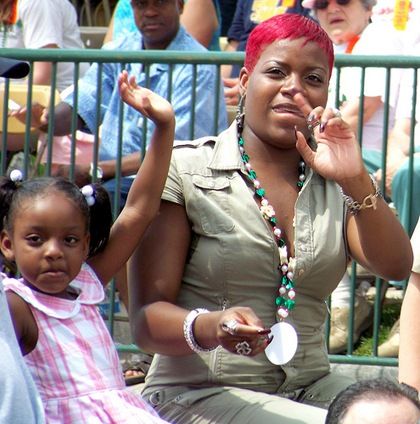 After rumors hit the net this weekend about
Fantasia
having her home foreclosed on, her rep says today that is completely untrue. Not only is it untrue, but there are no real legal documents to prove it (the source of the rumor photoshopped some ish to put out--surprise, surprise). Fanny had actually already paid for the house a while back--in full! Can't even hate on that. For once, a celeb who understands fame does not always equal money so you need to use it wisely. Get it Fanny.
UPDATE
: Dammit Fanny.  Don't have me regret hopping on your side.  This little piece of info ended up in my inbox.  I mean, people doctor up documents all the time--but
this ish
IS on the Mecklenburg, North Carolina sheriff dept.'s official website for auction.  I know people's reps lie for them all the time but um....yeah.
UPDATE 2
:
Official reports state
that Fanny's home is NOT in foreclosure, but it IS being auctioned off by the Mecklenburg, NC Sheriff Dept. Why? Because money is needed to cover the over $65k in taxes Fanny still owes from 2006. And the state decided to leverage her home to cover the tax expenses. Womp.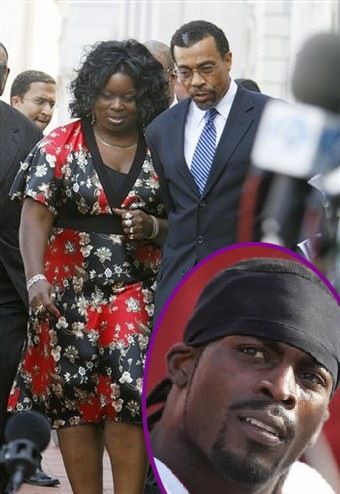 Reports today state that
Michael Vick
is putting his mother's home that she currently lives in on the market. Apparently he can't afford the approx. $5k/month mortgage and she can't either. Seeing that her salary of $100k/year has now been cut since her employer/son is in lock up. She is in charge of one of his companies that has now been shut down. Damn.
Here's a clip from tomorrow's upcoming "Tyra Show" with
Ludacris
:
Look at Luda trying to get all fresh with Ms. Banks. She needs to stop acting like she didn't want it. We'll all keep your secret girl...