Beyonce
was spotted leaving Hotel Meurice in Paris today.  She's there to tape a musical reality show called "Star Academy".  I know
Kelly
's mad B has been infiltrating her overseas space.  Can't escape that chick for nothing.  More pics: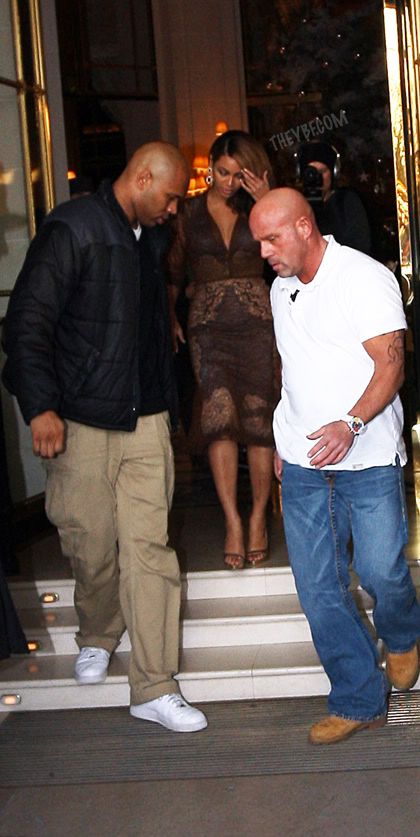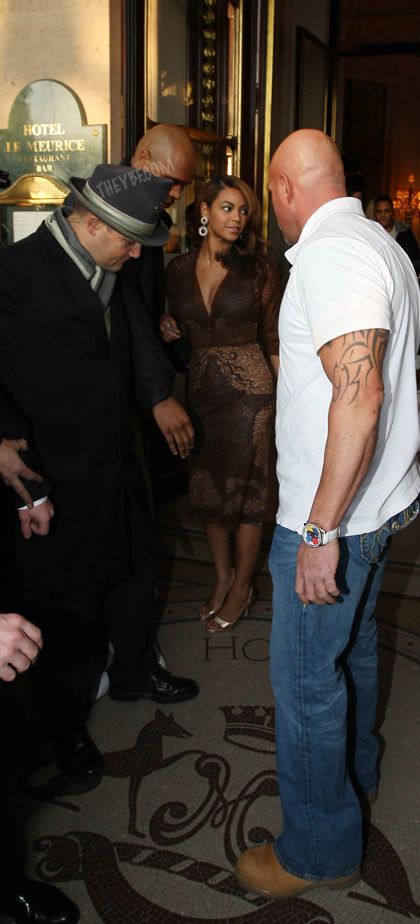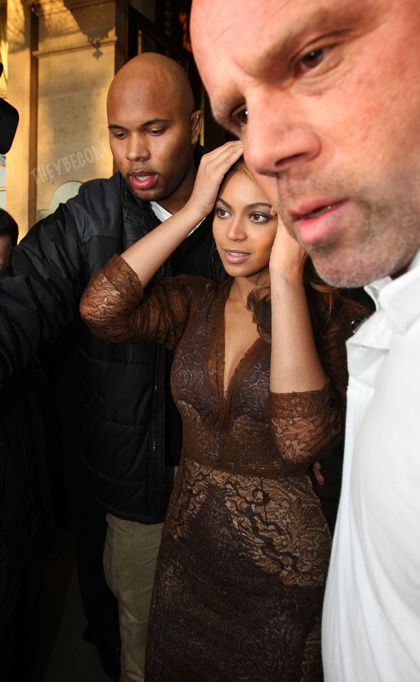 Nice dress.  And these bodyguards are taking this ish extra seriously.
Splash News
B has also announced her World
Domination
Tour dates.  She's kicking it off with the European leg April 26th in Zagreb, Croatia and ends it May 31st in Belfast, UK. She will likely kick off the US leg in July since she's performing for the 15th anniversary of Essence fest 4th of July weekend in New Orleans. B was also just nominated for a Golden Globe. Category: BEST ORIGINAL SONG – MOTION PICTURE "ONCE IN A LIFETIME" — CADILLAC RECORDS. Congrats to her. See who said
Solange
had the worst makeup in the winter fashion mags when you read the rest...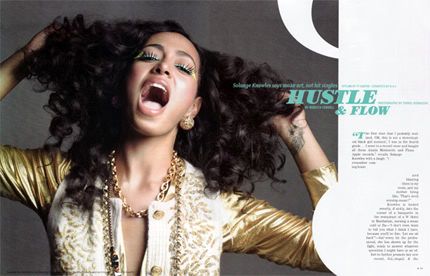 NY Mag has announced their best and worst for December fashion mags.  And here's what they said about Solo:
Worst Makeup - Solange Knowles in Paper
We get that she's trying to be quirky and Paper-y, but Solange Knowles needs a weed whacker for those eyelashes. And she probably shouldn't have stuck bits of Post-its on her face. Damn.  Meanwhile, here's what they said about her sis: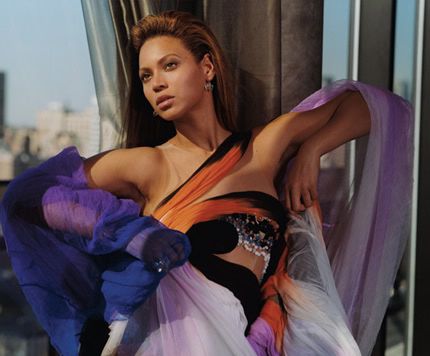 Most Improved Celebrity - Beyonce
We didn't like her in Gareth Pugh, Alexander McQueen, or Thierry Mugler. But we think Beyonce looks great in this gorgeous spring 2009 Rodarte dress. Now, can she keep it up? Suspense mounts. Funny.