After
their steamy on-stage duet
,
Chris Brown
and
Rihanna
were spotted at LAX yesterday morning looking anything but peppy: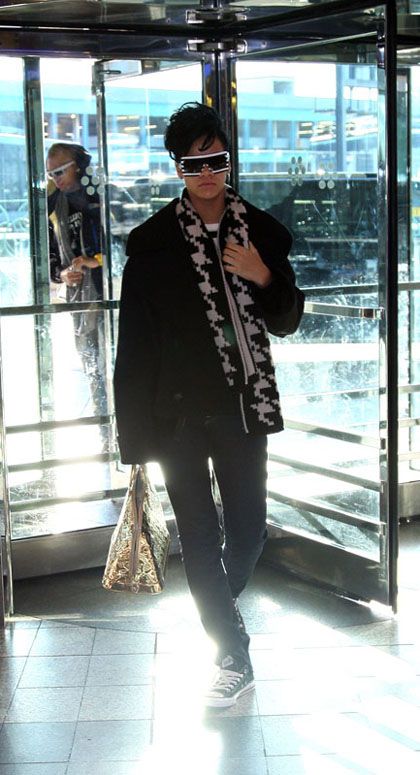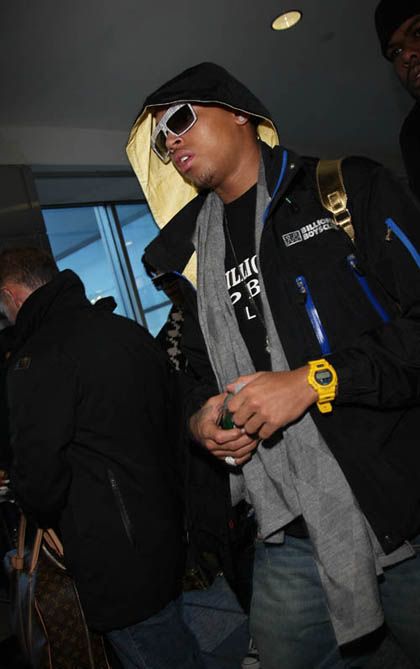 Late night partying and "other things" will do that to you...
Mel B.
and her hubby
Stephen
and kids were spotted eating
out at The Grove in Los Angeles this weekend: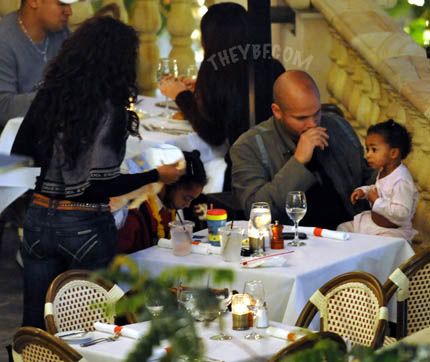 Stephen took charge of baby Angel Iris and used the age old tried and tested sniff test to see what's lurking in the baby's diaper. And even put his hand to his nose to show how scary that mess was while the always doting mom Mel got a clean one ready.
Always fun times with the Brown-Belafontes.
And the winner of the UK's hit American Idolesque show "X-Factor",
Alexandra Burke
, was spotted on the way home after the 2008 "X-Factor" final show. Alexandra was crowned the champion after her outstanding performance with
Beyonce
. Beyonce also described Alexandra as: "Amazing. She's a superstar and is a beautiful young lady." And that was even before the final results were given on the show. Alexandra got to sing "Listen" with B, who is one of her favorite idols of all time. Chick was crying through the whole thing. Here's the clip:
Congrats to Alexandra. More ish when you read the rest... More pics of Rih Rh at the airport: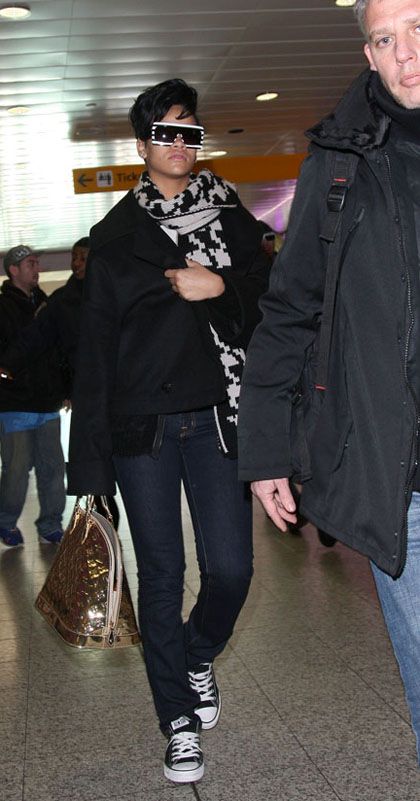 And
Kanye
hit up "SNL" last night to perform "Heartless" and "Love Lockdown":
Ummm... The Randomness: 1.
Chris Rock
's daughters want a playdate with the
Obama
girls.
Story