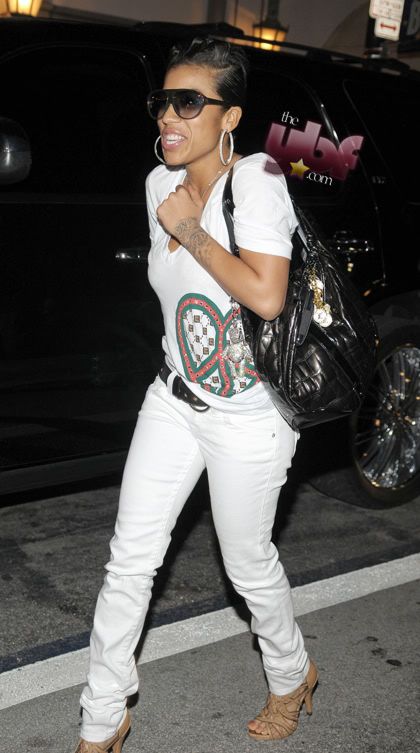 So
Keyshia Cole
was spotted partying it up at her official album release and afterparty at The Forger restaurant and club in Miami last night: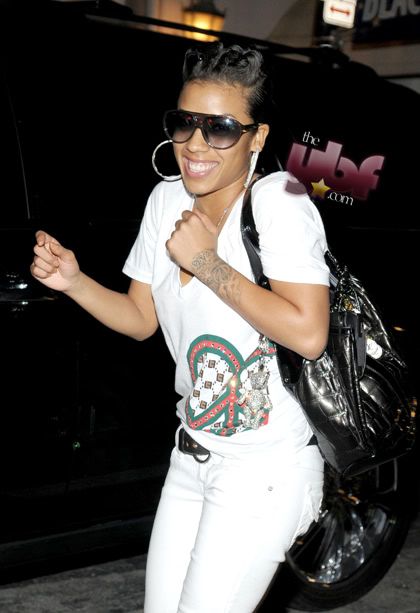 WENN
And she's looking laid back and pretty fab for her own party.  I'm not a big fan of white jeans but Key Key seems to love them.  To each her own....
And check out the Simmons girls' brand new trailer for their new show "Daddy's Girls". I'm sure
Vanessa
and
Angela
will have a hit on their hands. It's just the state of reality tv folks. But I love those chicks....