Bobby Brown
was spotted smoking a cigarette outside Narita Airport, Tokyo yesterday. He was trying to catch his flight back to the states: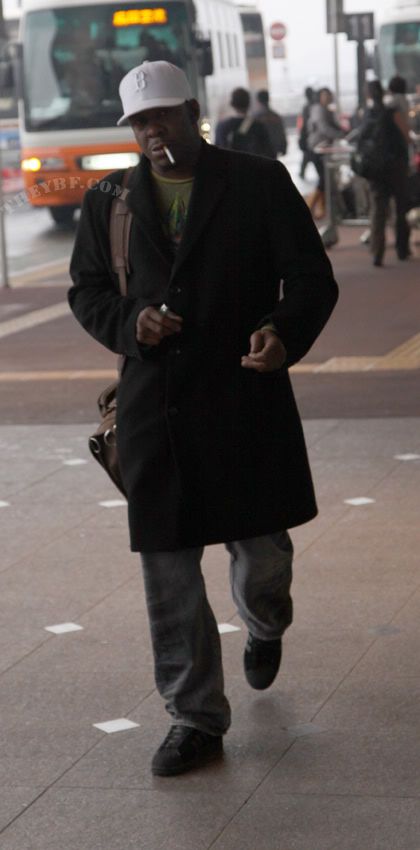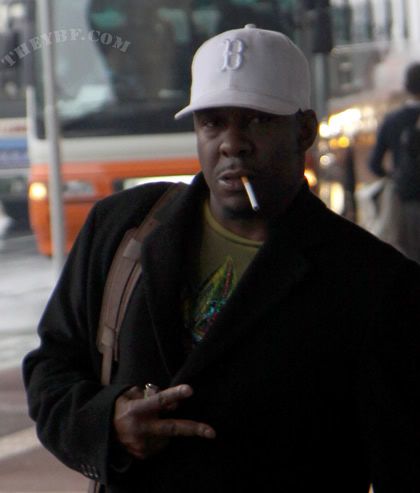 Too bad
Whitney
didn't come scoop him
with the private jet
.  And who is watching
Bobbi Kristina
when her parents are jetting all over the world? And a scruffy looking
50 Cent
was spotted leaving dinner at Mr. Chow then hitting up
The Wrestler
premiere in L.A. last night: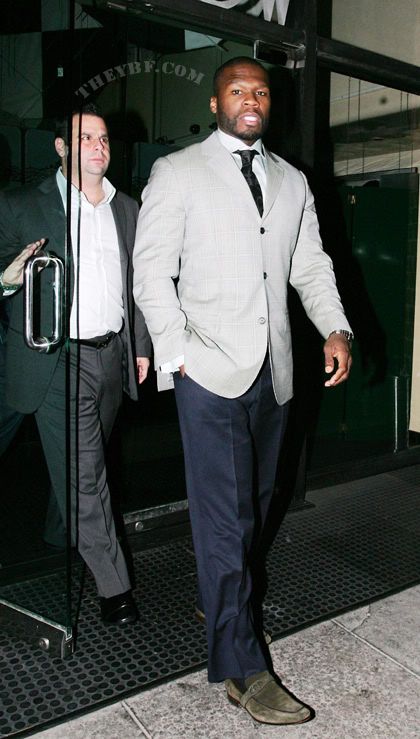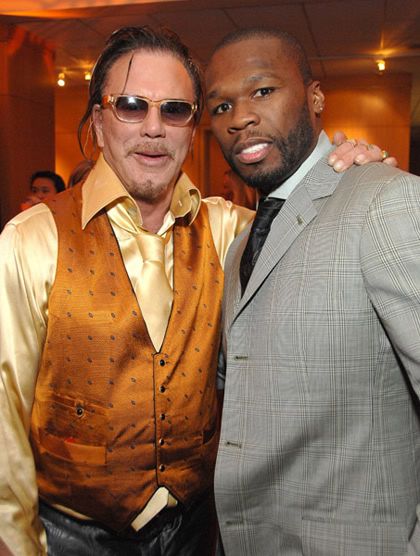 Not loving this look this time around 50. And um,
Mickey Rourke
....get it together. By the way, he's vaguely dishing about his baby mama/burnt down house drama.  Asked directly if his son's mother
Shaniqua Tompkins
set the fire in response to the order, the rapper said:
"Well, I don't want to say that… don't try to make me say something I don't want to say. But the circumstances to it might seem that way....The courts told her she had to leave....It's kind of more like, 'If I can't have you, you can't have it.'"
I also hear she had her own man and friends living up in 50's mansion right along with her.  And now she's been put out.  Damn.  Too bad so sad Shaniqua.
Splash News/WENN