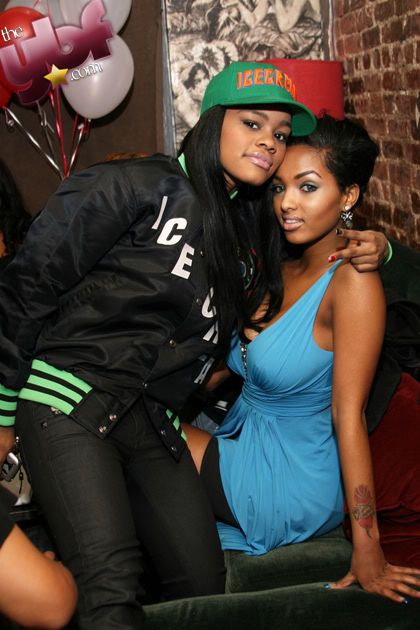 Somebody threw
Angel Lola Luv
a birthday party last night in NYC at this club called Corio.  Her friend
Teyana Taylor
came out to party.  But wasn't friend enough to tell Angel her Spanx should not be a visible part of her outfit.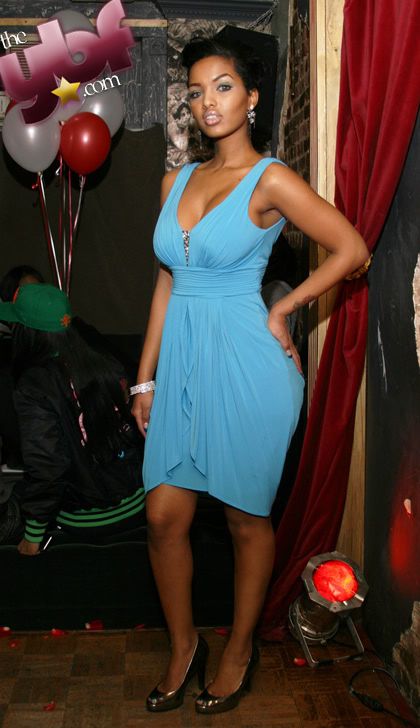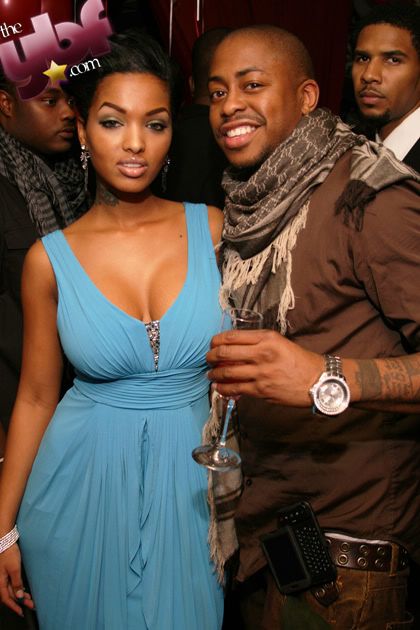 Raheem DeVaughn
was there too. More party pics after the cut.
Well isn't this interesting. 
Diddy
threw his on again off again lover/baby mama Kim Porter a birthday party at Murano restuarant in L.A.  It was a private and celeb studded affair.  People.com reports that Diddy stuck to ginger ale at the party, the other guests sipped on a specialty lemon drop martini made with Ciroc vodka designed for the occasion. A four course tasting menu created by Executive Chef Luciano Sautto was served. And
Jamie Foxx
is still celebrating his birthday all over the country.  His party last night was also his album release party at Mansion in NY: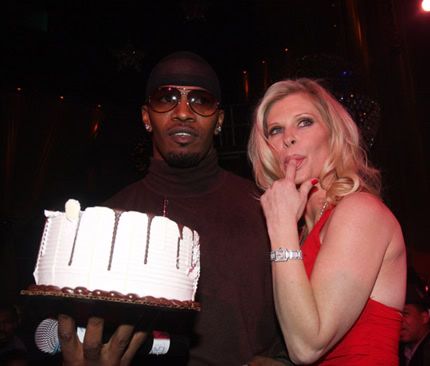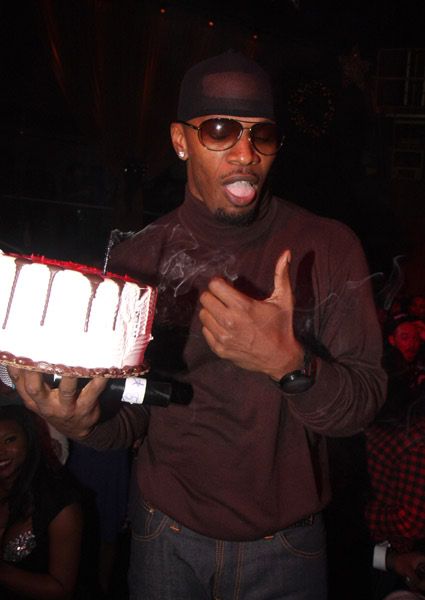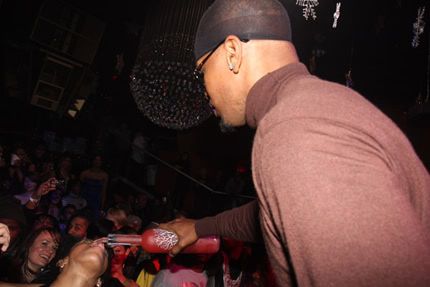 Still classy.  Some things never change. More pics when you read the rest...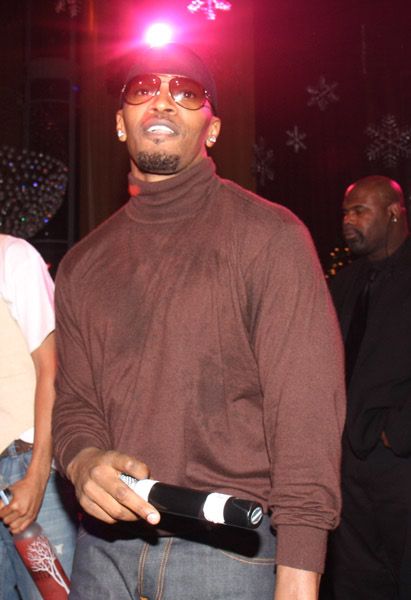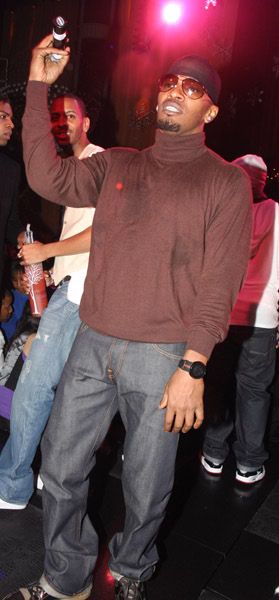 Why Jamie is rocking this hot ass sweater in the club and sweating it out this hard is beyond me.  Layers people...layers.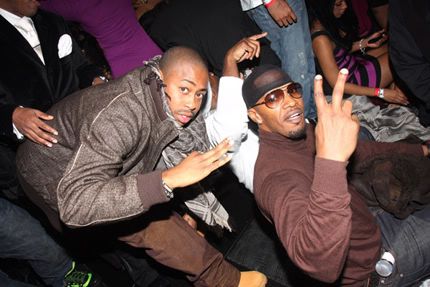 Raheem DaVaughn was there too.
Photo credit: Nunez
More pics from Angel's b-day party: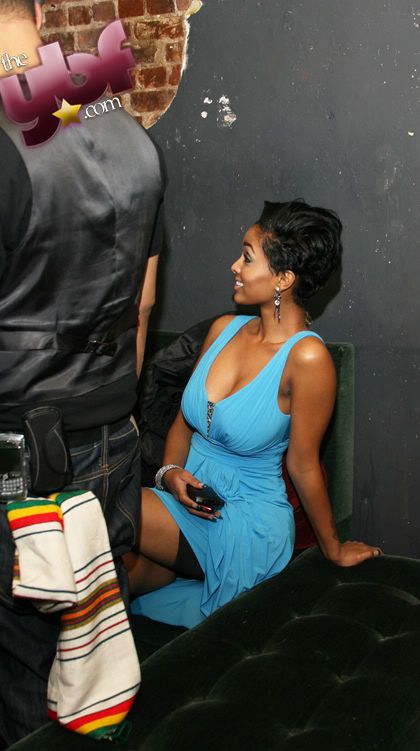 Sigh...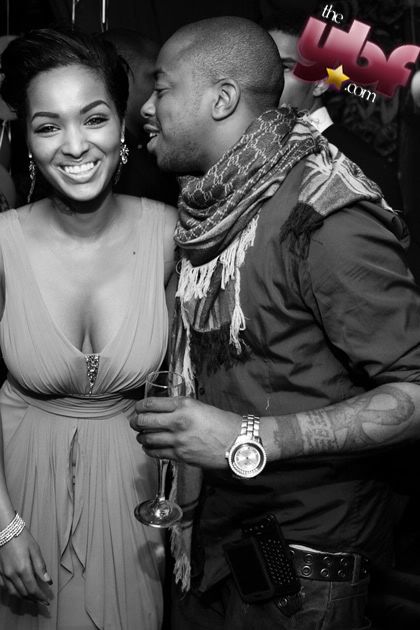 I can only guess what Raheem was telling her.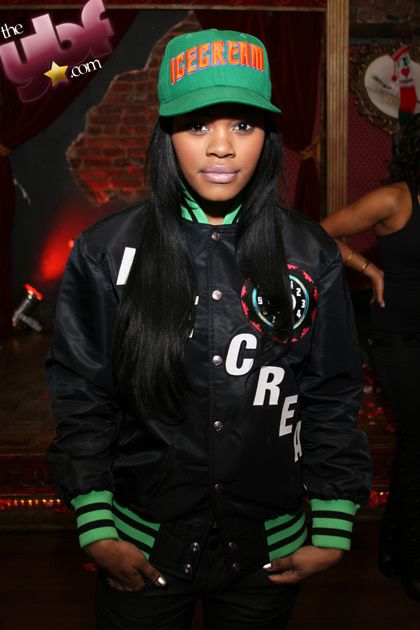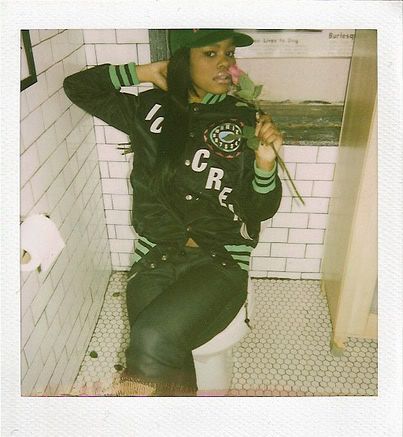 Ok Teyana.  We get it.  You're fly and can take a picture damn near anywhere--including a bathroom stall.