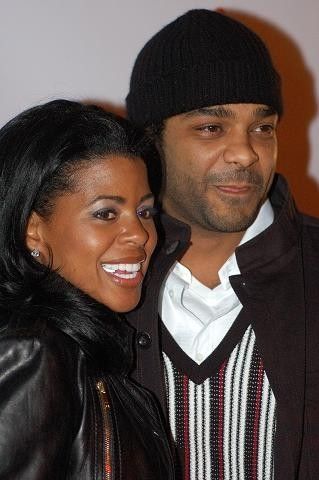 Ok, so
Jim Jones
gave an interview to
Complex
mag recently where he talked about
being ready to settle down
. He admitted he has a special lady in his life and he might just be ready for marriage pretty soon. He even kinda clowned his frenemy
Jay-Z
about getting married then falling off. BUT--YBF snitches just whispered in our ear that your favorite greasy rapper Jimmy already got married to his long time girlfriend
Chrissy
. And did so in July!
Chrissy
(pictured above with him) is his roundtheway girl--from Harlem of course. She was actually featured in his "We Fly High" video--the girl he kissed and who was riding in the yellow Lambo.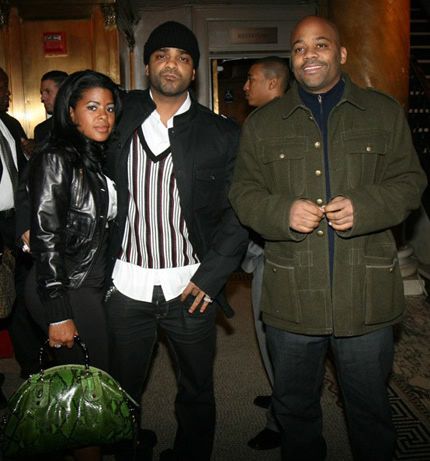 YBF snitches tell us the two actually got married in the Bahamas in July, but it's unclear if they signed an official U.S. marriage license along with that. Jimmy's BFF
Dame Dash
even hosted a private diner party for them afterwards in the NYC (pic above is taken from that night) to celebrate their nuptials. Funny...I actually like Jimmy Boy more that he went and married a cute roundtheway chick. Congrats!