Ms. Kelly
was spotted looking nice and summery on the beach in Miami yesterday, all while most of the country is suffering through snow and thunderstorms: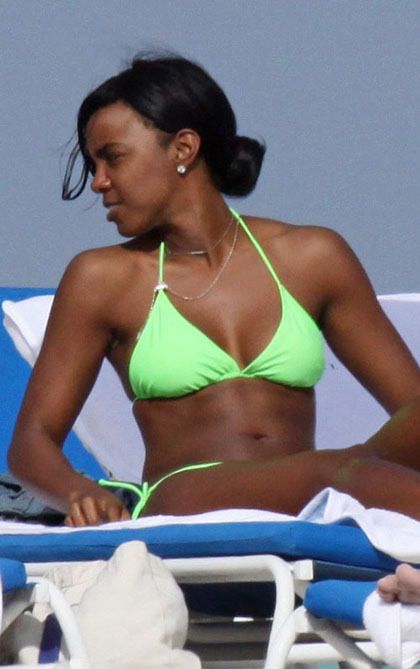 She relaxed in her neon green bikini and soaked up some sun.  She also gave an interview recently where she chatted about her BFF's wedding not making her want to go the same route just yet:
"Seeing Beyonce get married to Jay-Z did make me want to tie the knot, but I'm not ready yet," Kelly says. "I was dumped in my last relationship because I was working so much - another one bites the dust!"
Damn.
Naomi Campbell
flaunted her bikini bod with her man
Vladislav Doronin
while they Holiday'd in Maldives: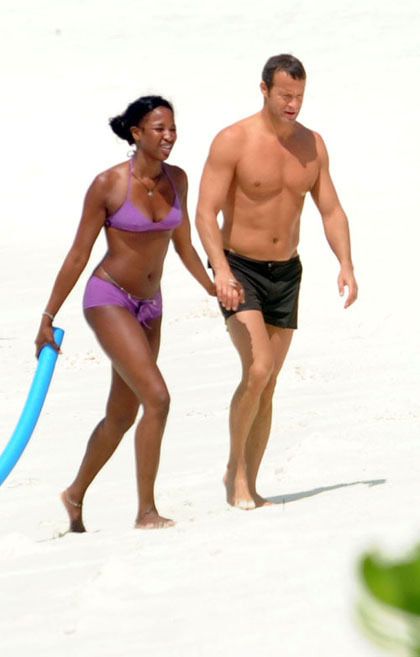 We may need to take her off preggers watch.  I think it was just love pounds she was packing on at one time.  Damn the fierceness of this chick even when she's laid back.  And can those bikini briefs be
any
smaller on these men? And
Will Smith
hit the beach city of Cabos San Lucas this weekend to relax and hit the golf course: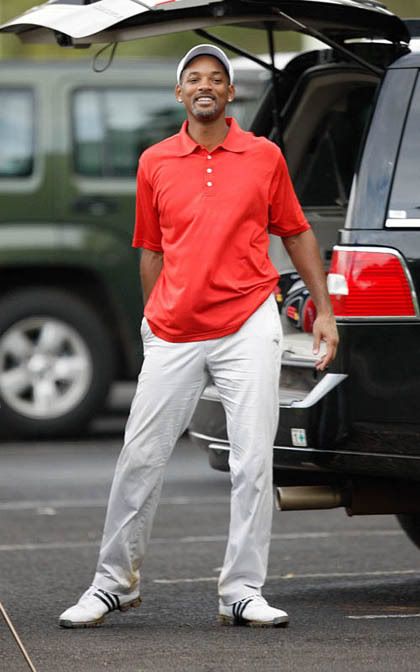 How can you not love Willy? More pics of these folks when you read the rest...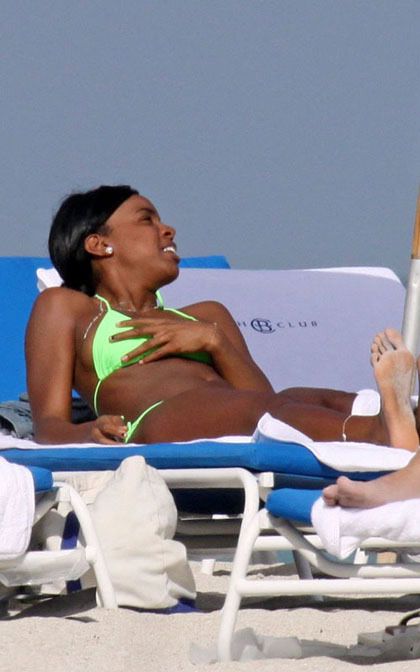 Laying out on the beach and eating tacos can be so much work right Kelly? Na Na has been looking extra smitten in her relationship with the billionaire:
I would be too. And Willy is always good eye candy on the golf course:
Snug wedgie'd khakis and a neon polo.  Gotta love him.