Yes, it took me all day to recuperate from last night.  So we're just now getting this ball rolling. 
Station 9
was poppin' last night here in DC--loves all the YBF fans I met there to ring in the new year.  And shout out to
promoter Nate Enzo
for the the infinite amount of "beverages" and royal treatment and my girl YBF chick
Angie Ange
of WKYS for holding it down for me and my crew.  On to the celebs....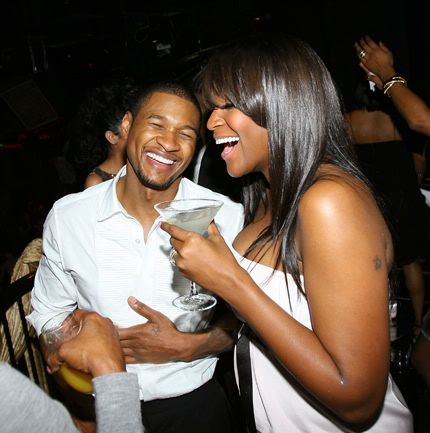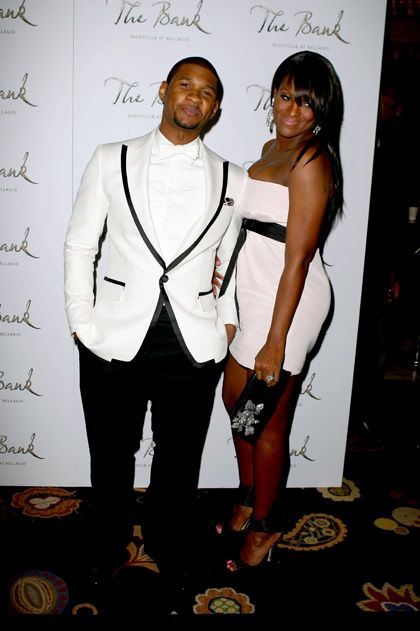 Usher and Tameka welcomed in the New Year at Sin City's most exclusive New Year's Eve celebration at The Bank Nightclub at Bellagio. Usher and entourage kicked it at their VIP tables and apparently had to have security keep the hourdes of screeching female fans at bay. This was one of their first night out together since the birth of their second child only three short weeks ago.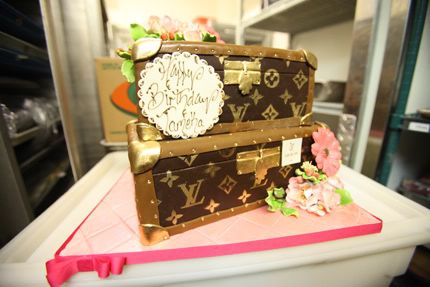 The two celebrated Meka's birthday beforehand at Fix Restaurant & Bar with 25 of their closest friends. Sigh. They decided to have a Louis Vuitton 2 tiered cake. It's '09 so I'm going to just say this ish because it must come to an end this year: STOP WITH THE DAMN LOUIS VUITTON DON/DON DIVA STATUSES! This ish is played and is just tacky. And trust--Louis V. is NOT reppin' for black folks the way we're reppin' for that "brand". Do better. And no, I don't care who gets mad. Moving on...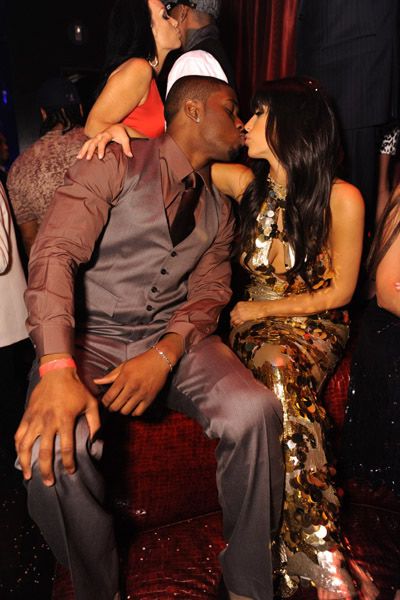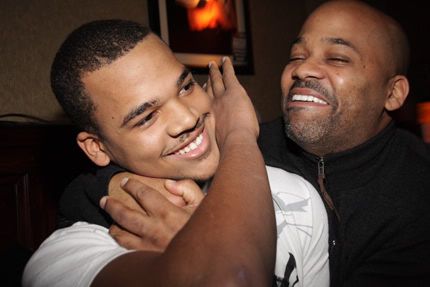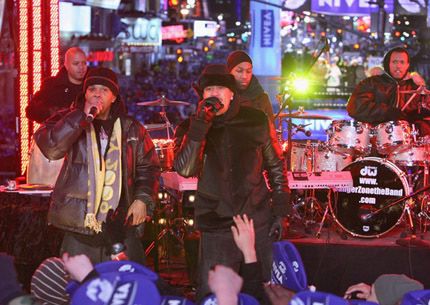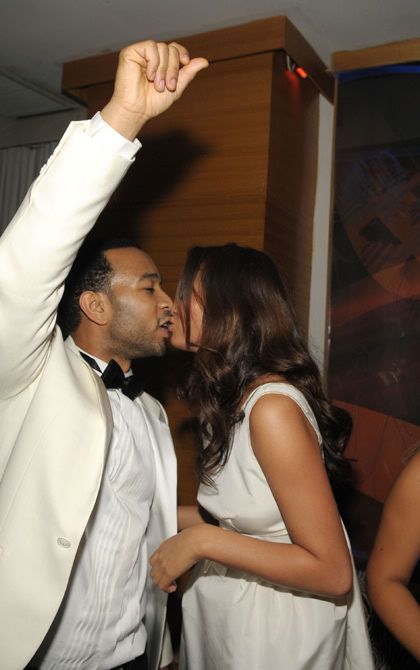 Kim, Reggie, Dame, Boogie, Johny Legend, and Luda all rang in the New Year in Vegas and NY. More pics of these folks when you read the rest...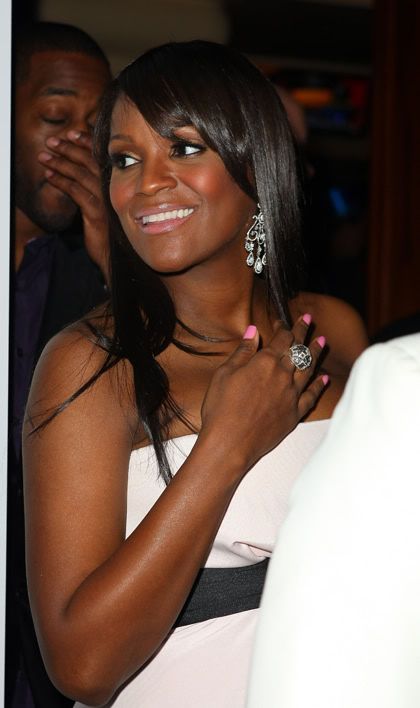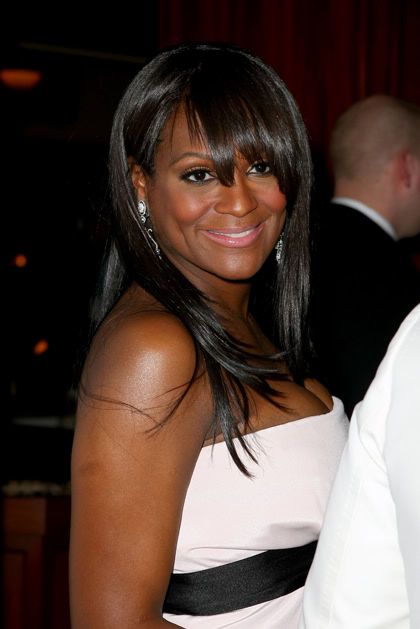 Happy Birthday to Tameka.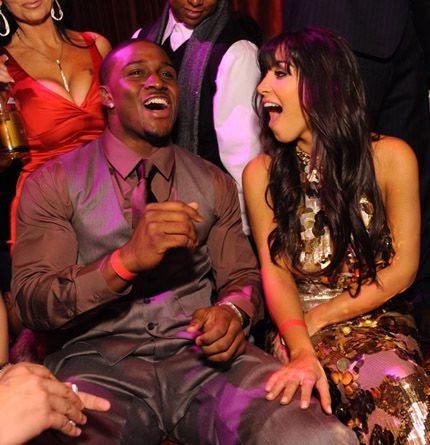 The Kardashian girls and Reggie rang in the New Year at LAX in Vegas: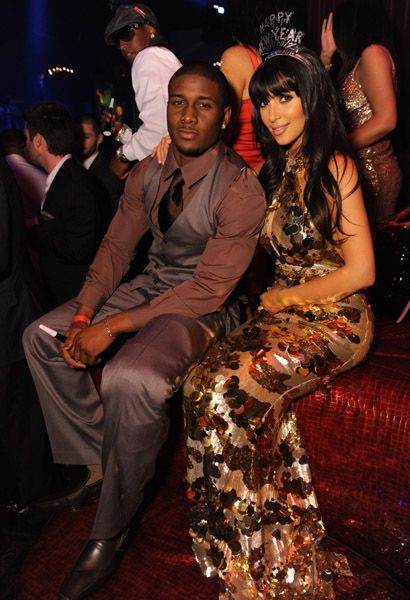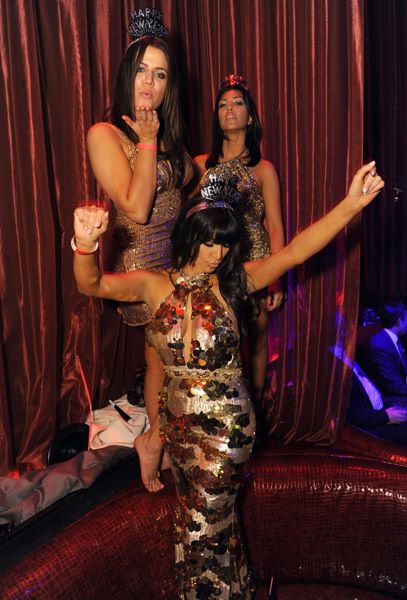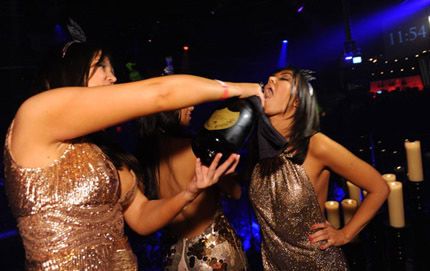 Fun times. Dame Dash and his cute son Boogie Dash DJ'd in the new year at Club Plumm in NY: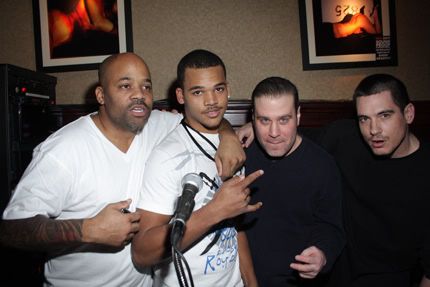 Damn Boogie got tall.
Photog:Moises De Pena via JCMD Photography
Ludacris performed in Times Square for the Ball Drop festivites: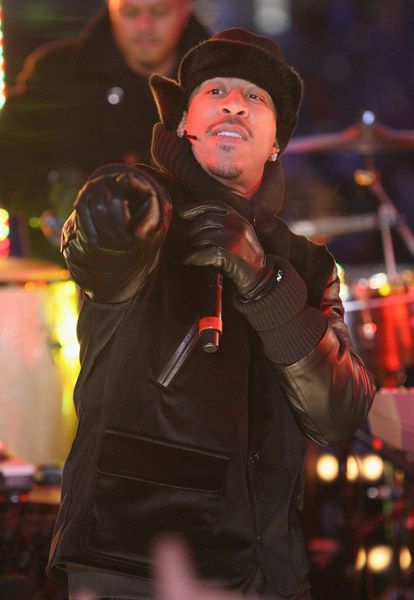 Diddy had Ciroc debit cards given out to folks in Times Square so they could ride Yellow Cab for free all night: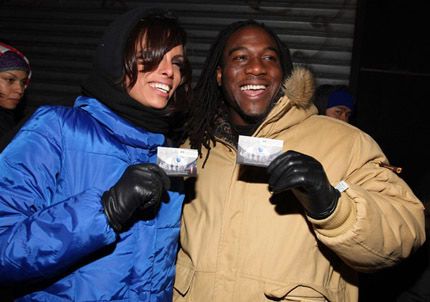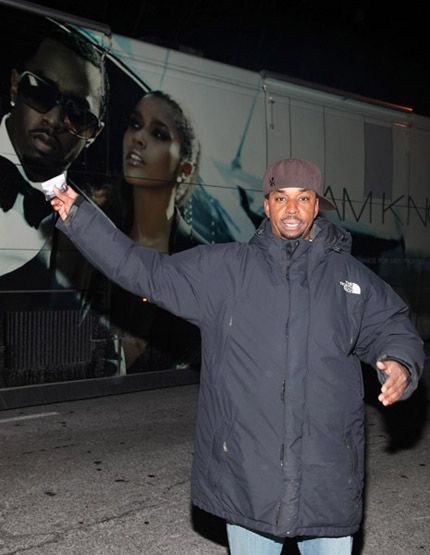 Y'al know Diddy was going to find a way to Ciroc NYE with or without the City's approval.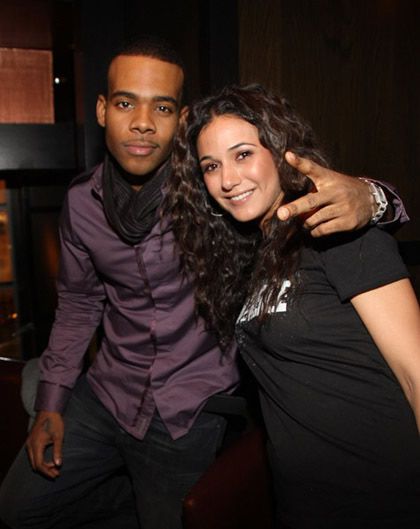 Mario and Terry Crews and his wife partied in NY and Vegas.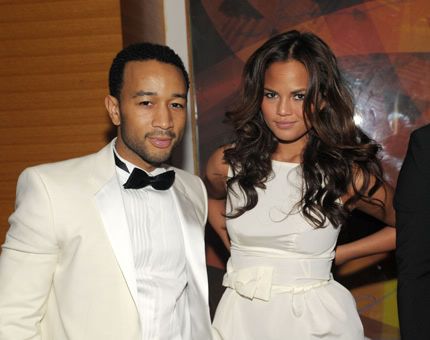 And John Legend and Christine popped bottles at a Prive nightclub in Vegas as well.  Fun times.
WENN/JStrauss/GETTY