Daily Obama Juice
Jan 05 | by Natasha
It's back to school and back to work for damn near everyone today. And the
Obamas
are no exception--they've finally moved to Washington. Prez-Elect O. arrived into DC late last night--his last trip into DC as Prez
Elect
. He has arrived for Inauguration week kicking off Jan. 20th where he will finally take post as official Prez. Here's flicks of him leaving his hometown Chicago (he said he teared up while leaving) and boarding a plane in the Presidential fleet: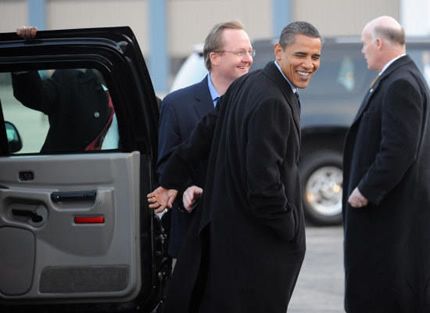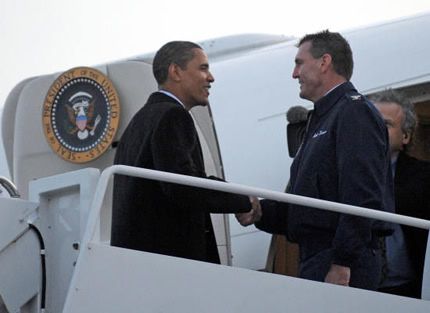 Meeting his new pilot for Air Force One--the official Presidential plane
He'll be meeting with lots of Congressional leaders and potential members of his cabinet all week.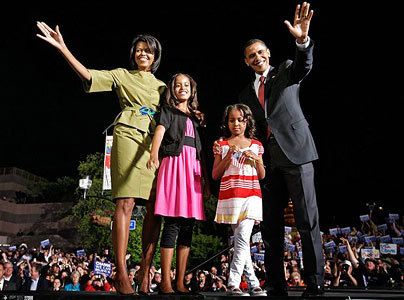 Barack
's favorite girls moved to DC Saturday morning and the fam is staying at a suite at the Hay-Adams Hotel--since Bushy ixnayed them moving into the Blair House early. And today is
Sasha
and
Malia Obama
's first day of school at Sidwell Friends. Sasha's going to the elementary campus in Bethesda for 2nd grade and Malia is attending the middle school in DC for 5th grade. Their classmates will be VP Elect
Joe Biden
's grandkids and other famous kiddies. I have a feeling
Michelle
will be spending this week solidifying her stylist--and who she's about to let do her hair for Inauguration. Y'all know that takes a minute for us. More when you read the rest...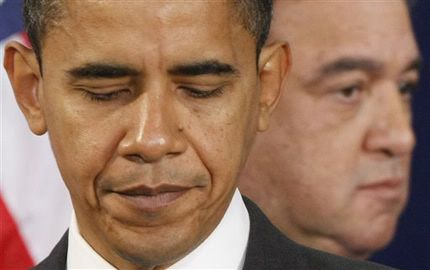 Kicking off the week with a bit of controversy, NM Governor
Bill Richardson
has withdrawn his nomination
for Secretary of Commerce. Apparently he's being probed for some money issues involving his state. Womp.
Daddy Bush
thinks his son
Jeb
is a good candidate to run for Prez in the future. Lord help us all. In the meantime, rumors are circulating he's running for Senate in Florida in 2010. Sigh. Speaking of those Bushies,
W
. will be the first President to
not have lifetime secret security
. Congress changed the law back in the early 1990's and it will apply to Prez Bush first. Probably not the best look for somebody
loved
as much as him. He will have secret security for 10 years, plus a $200k/year pension.
Pics via Huffington Post