I'm sure the British YBF readers will appreciate this. I don't know who or what this is but apparently he goes by the name of
Mr. Motivator
. And the foolywangery must be discussed. He's on GMTV (in the UK) for the first time in ten years with his trademark outfits to get people motivated and healthy again: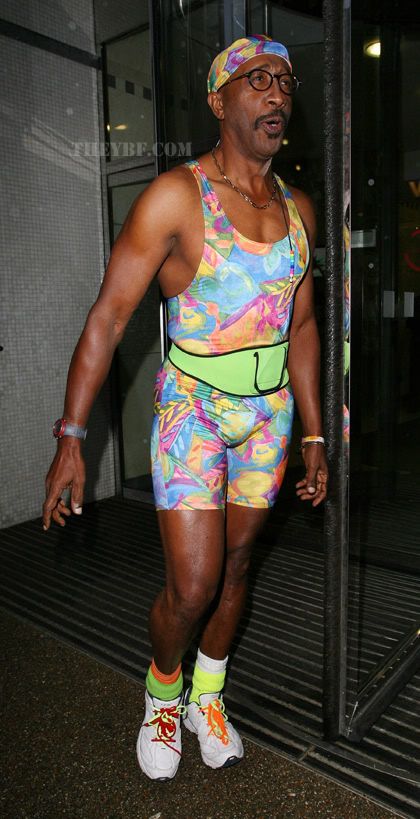 Mr. Motivator braved the freezing cold weather in London in his colourful outfit. But y'al know the drill, fill in the blank...
BUT HIS ___________ LOOKS NICE.