Looks like
Sasha Fierce
will be landing on Gilligan's Island...to play Ginger Fierce.  Word has it that not only is a movie studio working to bring the 70's hit show "Gilligan's Island" to the big screen, but they've tapped
Beyonce
to play the swimsuit rocking vixen Ginger.
Michael Cera
(from
Superbad
and
Juno
) has been tapped to play Gilligan.  I wonder what's going to go down on that tiny ship...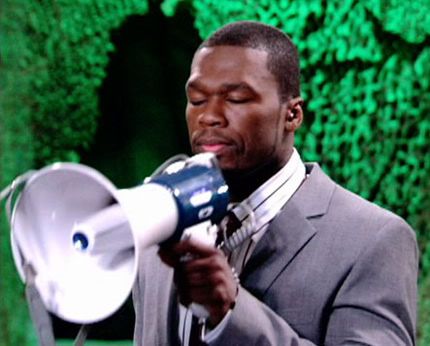 Just days after
50 Cent
was telling media sources how successful his reality show "The Money and The Power" has been--MTV gave him the ax.  And it's only halfway through the season.  The show followed 50 Cent's lookout for the next hip-hop mogul among 14 wannabes.  The winner would receive a 100,000 dollars investment given by 50 Cent to begin his or her own venture.  But MTV cited poor ratings for the cut.  And they told 50 to GTFO. Lovers
Mariah Carey
and
Nick Cannon
were spotted leaving Japonais restaurant in NYC last night: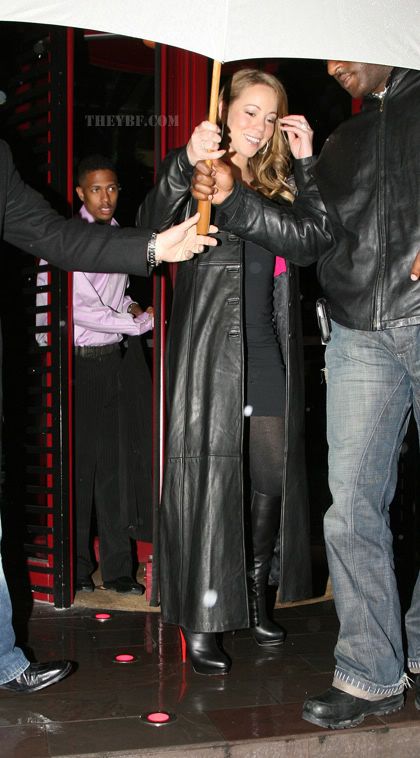 These two always  look like a damn elderly couple getting assistance from each other just to walk.  Anyways, Mariah was reportedly paid $1 mill for her NYE mini-concert in St. Bart's last week. Libyan strongman
Moammar Khadafy
's son
Saif
insisted on the best. And Saif supposedly paid MiMi the small fortune to sing 3 or 4 songs. yeah...I'd be holding her hand to help her ass walk too if her money comes that easy.... The Randomness: 1.
Do they have a point
? 2. Anybody else catch the "Nip/Tuck" season premiere last night? Finger lickin' good....