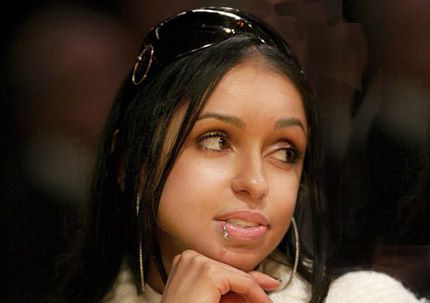 I would make it an all out guessing game but that takes too much energy.  My girl Tiffany from Atlanta Gossip just dished to me that
Mya "I found a new hustle" Harrison
is allegedly pregnant.  Oh, but there's more.
The father of her child is allegedly
Jared Najjar
, son of the billionaire real estate tycoon
Lee Najjar
who was pegged as Real ATL Housewife
Kim
's 'Big Poppa".  Oh what a tangled web we weave.  Apparently Mya and Jarad met at a party in L.A. and have been secretly dating ever since.  And of course, Jared is an "aspiring actor" who has a BFF style bromance with
Brody Jenner
.  We've contacted Mya's people for confirmation.  But in the meantime, congrats to Mya for exchanging the music thing for a baby.
UPDATE
: Her current publicity team has stated that the story is untrue. And it is actually her brother who is expecting his first child. So take it how you wanna...