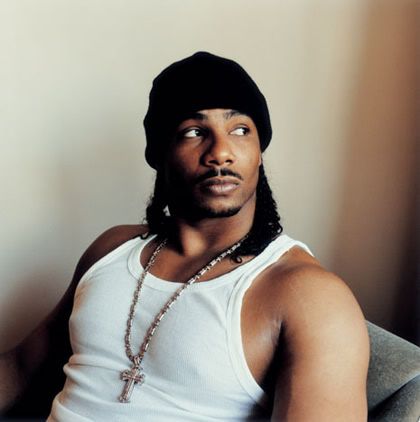 Of course,
Polow Da Don
respects
Timbaland
and the work chemistry Timb and
Aaliyah
used to have. And now, Polow's saying his work chemistry with
Ciara
is real similar to what Timbo and Aaliyah had. And goes on to equate CiCi with Babygirl:
"We both came up and were raised in the same camp," Polow explained to MTV News. "We've known each other for a long time. We actually just have this natural chemistry that I don't even have with some of my own artists. "I understand her and I understand what she should be doing," the producer added. "And one thing people do say about when I work with Ciara is that I make her sound better than ever," he continued. "I make her sound like a vocalist versus the other stuff she may do that's more performance, where she can get on the dance floor. It's kind of the same thing with Aaliyah. She may not have been the best singer, but her voice was so unique and her sound — she had her own lane, and I think Ciara is like that same thing."
The stans are not about to have
this
ish.
It's still ish talking and neck rolling going on where the
Notorious
movie is concerned.
Lil Kim
feels like
Voletta Wallace
and
Faith Evans
have left her out of the mix, leading to a lot of inaccuracies in the movie:
"I knew something was fishy about them having the writer call me. When I spoke to the writer I felt like he was trying to play me, so I wouldn't give up anything. I knew I wouldn't have control of how I was depicted. I did correct the writer about Biggie's nickname for me. He had written that Biggie called me Big Momma. Biggie never called me Big Momma. As a matter of fact, he didn't even like that name for me. He used to call me Mookie."
Kim went on to say she would pretty much boycott the movie but may catch it on bootleg. Damn. Faith's most recent response?:
"I don't know what to say," Evans said. "I think that beyond myself, Ms. Wallace or whoever else she wants to blame, everyone who was around Big at that time has had some things to say about [her relationship with Biggie] in order for Cheo to even write the book. He interviewed pretty much all of us. She's sadly mistaken. I'm aware of what she has to say, and that's fine. I don't know what to say. God bless her."
Juicy! Check out
The Dream
and
Mariah Carey
's new track "My Love": Are we feelin' it?