Kanye
shows his love for the gays in a throwback video hitting the net:
He says they're his go-to fashion inspiration. Explains a lot. And am I the only one not mad at him for it?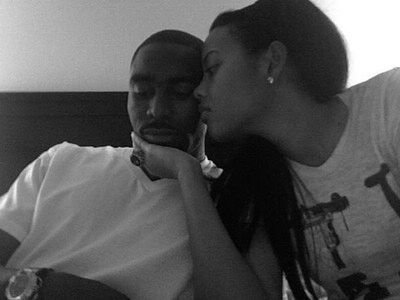 So
TK
(
Terry Kennedy
) is speaking out about his ex girlfriend
Angela Simmons
. The two were attached at the hip at one point, and then broke up suddenly. On Angela's new show "Daddy's Girls", she talked about getting dumped because she's "saving herself for marriage"--
not to mention the cheating
--and apparently TK couldn't handle that. So now he's giving his side of the story:
Awww. Damn me and my gullibleness for cuties.
Bizzy Bone
got robbed! Here's the low down:
The Los Angeles Times blog reports that the Midwest MC was assaulted and choked by several men in his Universal Hilton hotel room before getting his jewelry stolen. Authorities believe an anti-gang worker is responsible for the crime that occurred on January 5, and have already arrested the man, identified as Marlo "Bow Wow" Jones. Jones works for Unity One – an anti-gang organization hired by the city to help keep the peace in the community. He is currently being held at the Parker Center Jail and his bail has been set at $1.1 million.
Damn. Sucks to be 30+ and still getting slapped up and choked out.
The Randomness: 1. Happy Founder's Day to all my fabulous Sorors of Delta Sigma Theta Sorority, Inc.!