Deshawn Snow Speaks Out About Getting the Axe+Tameka Foster Is NOT The Next ATL Housewife+T.I.'s New Show+Obama Hennessy?
Jan 15 | by Natasha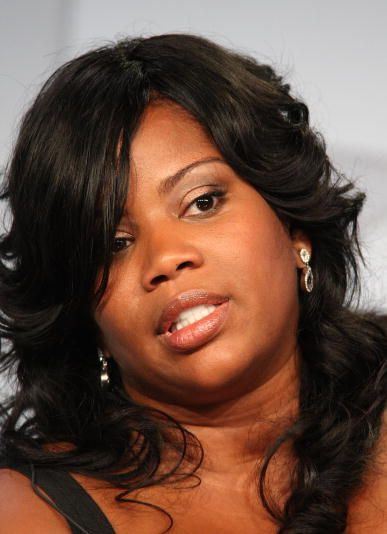 So
Deshawn
didn't know she was getting the axe from Bravo and won't be appearing on Season 2 of "Real Housewives of Atlanta".  She gave Essence an interview saying she she wasn't asked back because she "was too human for the circus show". In other words, she didn't fit the crazy gold digger loud mouth black woman stereotype Bravo wants to pump up even more for next season.  SMDH.  Here's a snippet of the interview:
ESSENCE.COM: We hear that you are no longer returning to "The Real Housewives of Atlanta." Is that true? DESHAWN SHOW: Yes, one of the producers called me yesterday and said that they wouldn't take my option. ESSENCE.COM: What reason did they give for not inviting you back for the second season? SNOW: [One of the producers] called and said that I was "too human for a circus show" and that because the show did so well, they are about to pump up the drama and they didn't think that I would fit in. He gave me an example, saying that during the reunion when I found out what a few of the other ladies said about me, they were expecting me to say more, but I'm not the type to go "television" and start acting crazy because somebody's talking about me. I'm fine with the decision. It wasn't my decision. They let me go and there are no hard feelings. I am thankful for the opportunity. ESSENCE.COM: So were you at all shocked by the decision? SNOW: I didn't see it coming. I was shocked because I just talked to them in December about the new season. It's not like they came to me and gave me an option by saying, "We're going to take a new direction and we want to know if you could be more like this." I was a little hurt, but I just look at it like I am what I am. [My personality] didn't seem to be a problem before, but I suppose the show took a different direction and they no longer see me as the right fit. If you look at all the other housewives, they are all different. I believe God moves people out of your way. It's about God having his hand upon you and doing things for you. I'm not judging my situation. I look at the show as just a shutter-glimpse of what God has in store for me. I enjoyed being on the show and hanging with the girls. At the end of the day, I was the same person throughout the show. I never changed. I was authentic and true to myself and I can't control what other people do.
She says she's still in school and writing teen/children's books. 
Tameka Foster
has also spoken to Essence about the rumor that she'll be on Season 2.  She says it's definitely not true.  I'm not sure if I'm happy or mad about that. More ish when you read the rest... Has the
Obama
branding to make a buck gone too damn far?: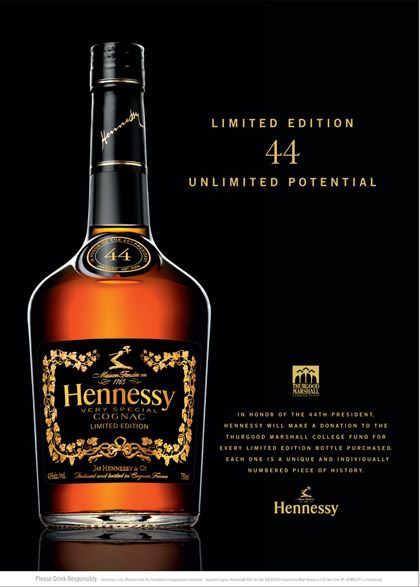 They've launched a limited edition bottle honoring the inauguration of the 44th President of the United States. This collector-edition, individually numbered bottle will be sold locally in Washington D.C., Maryland, Illinois, Metro New York, and Georgia starting, with a percentage of proceeds being donated to the Thurgood Marshall College Fund to help enable America's next generation of leaders. But since it's "for the kids"...is it wrong to not feel this?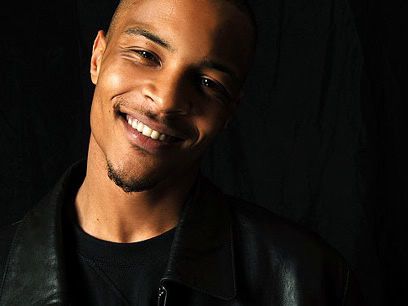 MTV's new
T.I
Special "45 Days To Go" premiers Tuesday February 10 at 9:00pm (ET/PT). In "T.I.'s Road To Redemption: 45 Days To Go," viewers will not only watch as T.I. attempts to help change the lives of desperate teenagers across the country, but they will also get a behind-the-scenes peek at the most private and personal moments of one of today's hottest most sought after artists on the verge of leaving his glittering career for time behind bars. The series will follow T.I. as he talks to school and community groups about how to avoid the trouble he now finds himself in, but it will also follow a search for personal redemption. "T.I.'s Road To Redemption: 45 Days To Go" chronicles the rap icon's dedicated mission to educate today's youth on the issues of his past that have come back to haunt him today. Along the way, we will see the birth of his sixth child, the release of his most ambitious, reflective, and mature work yet, "Paper Trail," his long and serious journey to transform the lives of a group of at risk teens, his ongoing struggle to manage his personal life while completing 1000 hours of community service and most importantly, coming to terms with going to jail at the height of his career. Who's watching? The Randomness: 1. LOL @
Beyonce
and
Jay
's bodyguard.
Video
And yes, he's Swedish.