Daily Obama Juice: No First Day Jitters
Jan 22 | by Natasha
Today is
President Obama
's first day in the Oval office.  And he's already hard at work.  He's working on Guantanamo Bay legislation, White House salaries, conducting an Open House, and testing out the new duds.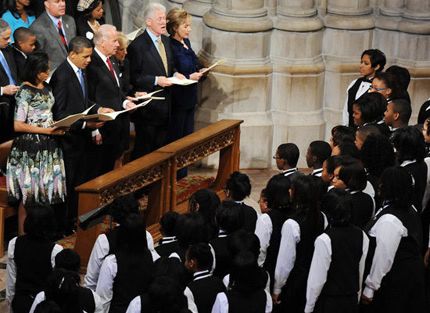 The Obamas,
Bidens
, and
Clintons
all attended the traditional day after Inauguration church service today.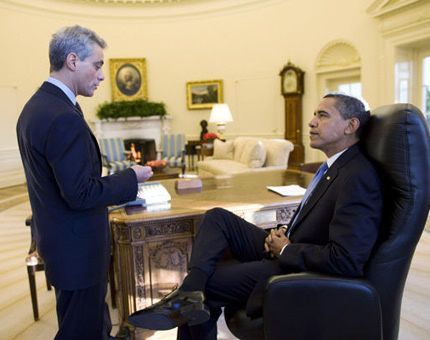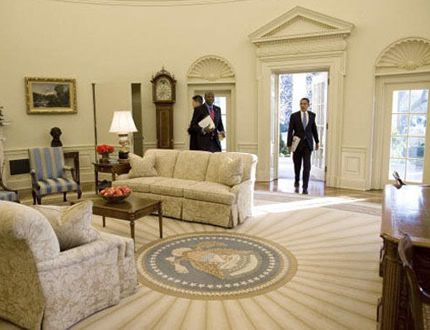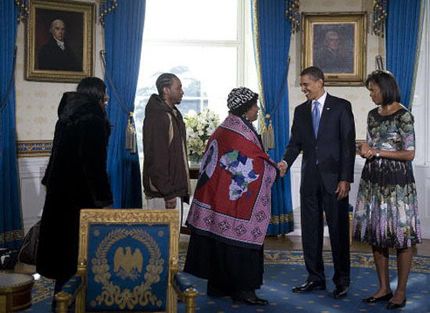 And he had meetings with his Chief of Staff and the public.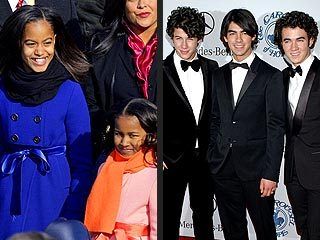 And while Mom and Dad were hitting up 10 Inaugural Balls, First Daughters
Sasha
and
Malia O.
were at home at the White House having a sleepover with their school friends.  They had a scavenger hunt as well and guess who was behind the last prize--their fave singers the Jonas Brothers.  I'm sure a night long of screaming at the top of their lungs as every pre-teen girl would do followed. More ish when you read the rest.... Here's more Inaguration flicks that we love: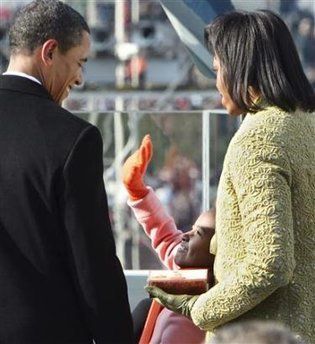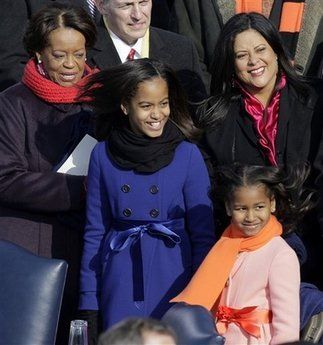 The cuteness level is on high right now.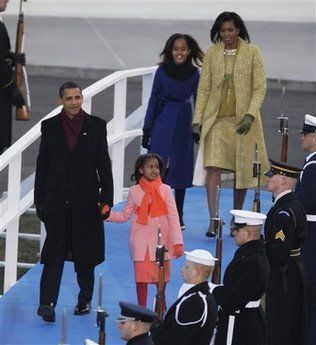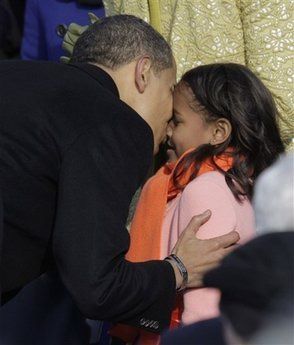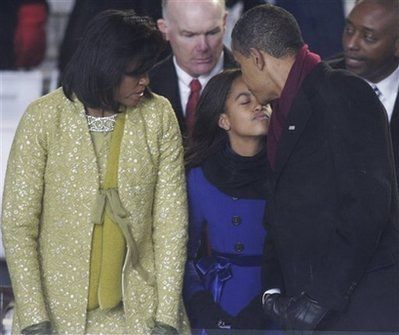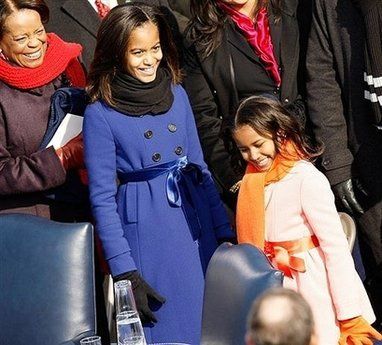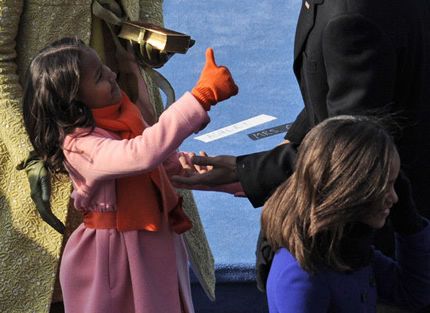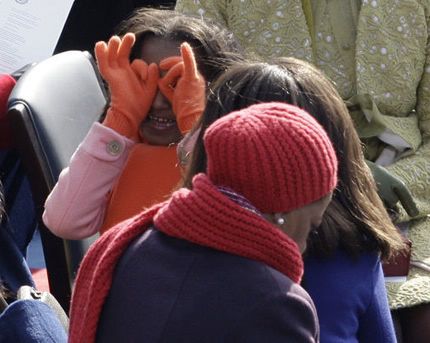 That darn Sasha... And as the girls looked on at the parade: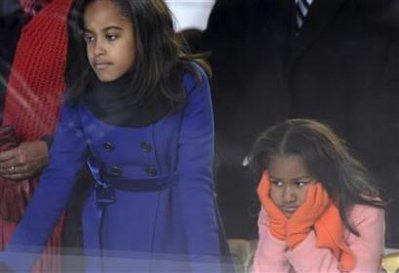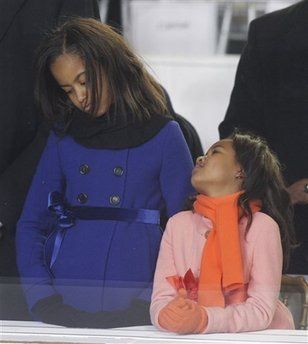 Gotta love the pre-teen attention span.  Hilarious.