Heeey Janet...
Jan 21 | by Natasha
Ms. Jackson If You're Nasty
was spotted leaving Cipriani's in London after dinner rocking her hot vintage suede Hermes Birkin bag.  She's in the UK visiting her sis
LaToya
at the Celebrity Big Brother house: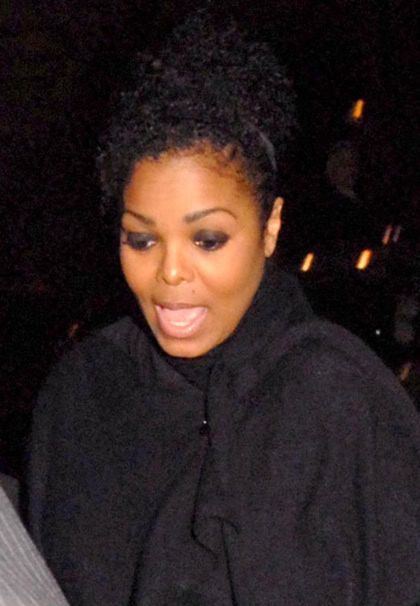 Hmmm...I'm still torn about putting Janet on Preggers Watch.  But it is tempting...