Jill Scott
says she was surprised when she found out she as pregnant. Because she was actually told she couldn't conceive. She had given up hope of becoming a mother. Check out
Essence.com
for the full interview about her and baby to come.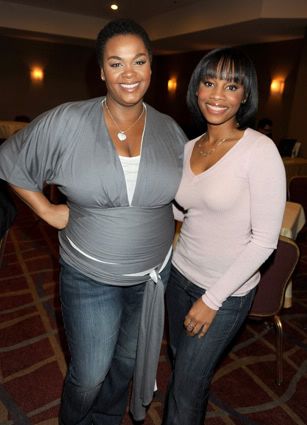 Jill and her preggers belly
By the way, she's remaining mum about her new baby boy's name--she wants him or her to be the first to hear it.
First Lady Michelle Obama
is not playing around when it comes to her girls.  She's reportedly upset with the Beanie Baby company for making these "Sweet Sasha" and "Marvelous Malia" dolls.  Through her spokesperson, she released a statement calling them "inappropriate".  Ty (the company who makes Beanie Babies) says these dolls have nothing to do with the First Daughters and people are misunderstanding them to be dolls modeled after
Sasha and Malia Obama
.   Even thoughthe spokeswoman for the company originally told Crain.com that the dolls were designed with he Obama girls in mind.  Now she's retracting it.  Um, how stupid do these people think we are?  The dolls hit shelves right before
Prez Obama
's Inauguration this month.
By the way, the Obamas are the cover of this week's
People
mag. Pics of
Michael Jai White
, his new baby girl, and his new wife when you read the rest...
Michael Jai White
is dishing his wedding story and pics of his brand new baby girl
Morgan Michelle
: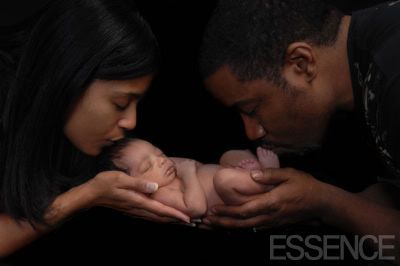 Way too much cuteness for me.  That last pic literally  made me gasp.
He and his wife
Courtenay
married recently, after she proposed to him at The Cheesecake Factory.
Essence
has the story.