We've got exclusive casting details on the new "Family Guy" spinoff  "The Clevelands".  
Reagan Gomez
has been recast as the voice of the teenaged daughter.  And YBF chick
Sanaa Lathan
will play the voice of her mom.  Reagan tells TheYBF.com that she's "really excited about it". 
The Clevelands
are the black family friends with the main character family on "Family Guy" and they are now getting their own show on Fox.  Congrats to the YBF chicks!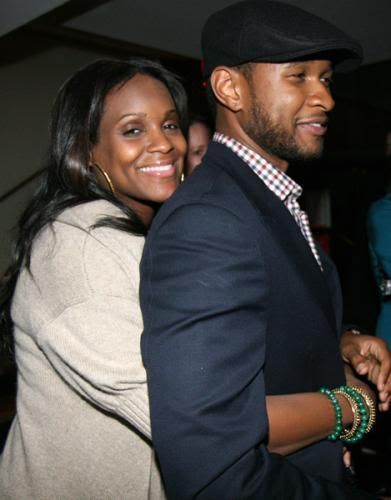 I don't know how true this is but the story is funny as hell and slightly believable.  So it must be posted.  Here's an e-mail I got about
Usher
and
Tameka
wildin' out on a 6 year old at Inauguration:
While Usher was in D.C., a 6-7 yr old girl approached him for a picture. Apparently, his bodyguard pushed the little girl down to the ground, and she cried. No one helped her, and guess what? Tameka laughed! So Usher then says he's pissed because someone is always trying to f*ck things up for him. Wtf?! The little girl only wanted a picture. As a celebrity that's his job, and as a mother, I'm ashamed of Tameka, who has kids herself. She wouldn't want anyone to do that to her children.
As packed as it was around the Capitol and as crazy as everybody's personal security was acting this week....I can only imagine this ish.