The White House has released some fabulous pics of the Obamas behind the scenes during Inauguration week. Check it: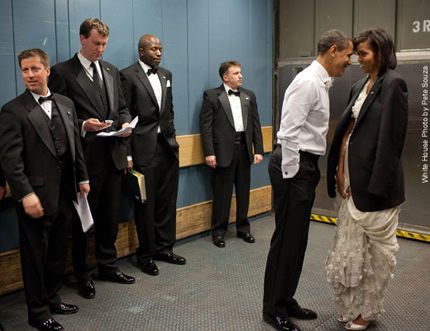 The Prez and First Lady getting cutesy in a freight elevator in between balls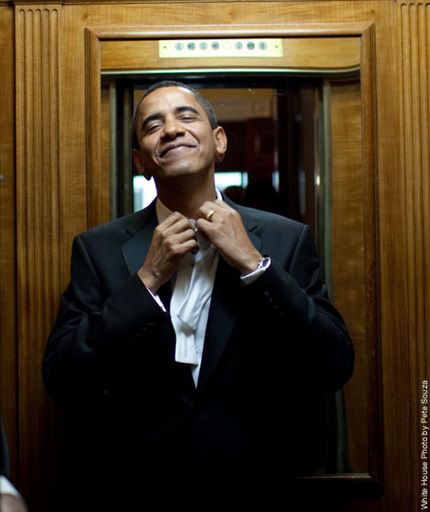 Prez Obama adjusting his tie before the balls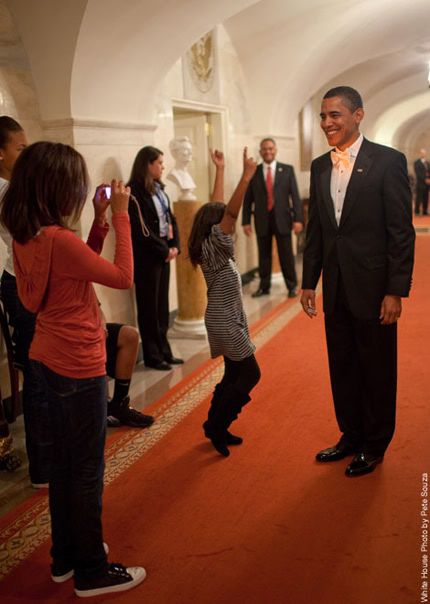 Sasha and Malia with dad before he went off to the Inaugural balls
Loves it all.  Lots more pics after the cut. Here's "backstage" video of
Beyonce, John Legend, Mary J., Queen Latifah
, and others while they waited to meet the Obamas:
Cute. More ish when you read the rest... More pics of the Obamas during the Prez's first week at work: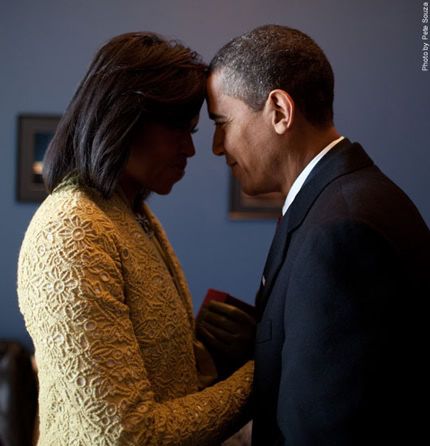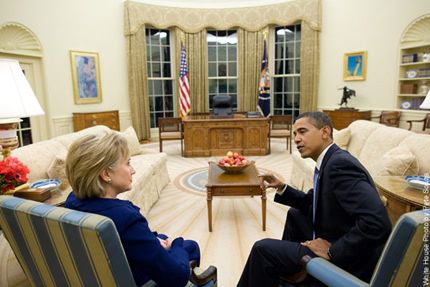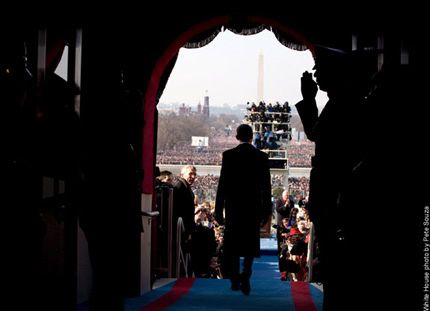 Nice.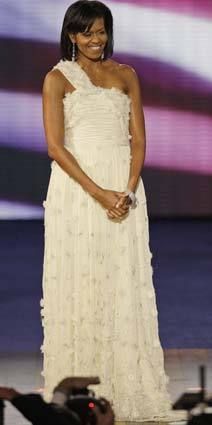 And so it begins.  Members of the Black Artists Association are upset with
First Lady Michelle O.
for not wearing any African American designers during the Inaugural festivities. Black fashion designers are a bit heated and feel like they were slighted. Here's what the leader of the BAA had to say:
"It's fine and good if you want to be all 'Kumbaya' and 'We Are the World' by representing all different countries. But if you are going to have Isabel Toledo do the inauguration dress, and Jason Wu do the evening gown, why not have Kevan Hall, B Michael, Stephen Burrows or any of the other black designers do something too?" Asked if perhaps the First Lady isn't looking at the world colorlessly, Eele said, "It's one thing to look at the world without color but she had seven slots to wear designer clothes. Why wasn't she wearing the clothes of a black designer? That was our moment."
Source
And congrats to Prez O for
winning the battle to keep his Blackberry
.  Secret Service and his staff are allowing him to keep the Blackberry for limited use--e-mailing his personal friends and his staff.  And word has it he fought extra hard to keep up his addiction.  He said that during the campaign his biggest addiction was checking  his BB.  Michelle has even had to slap his hand when he checked it during the girls' soccer games.   I feel his pain.  Blackberry users unite!  Congrats!