RAPPER'S DELIGHT: T.I. & Kanye West
Jan 27 | by Natasha
T.I.
gave a super-special performance last night at Vegas' Jet Nightclub at The Mirage as part of the nightclub's "Locals 3 Year Anniversary" celebration. It was his last west coast performance before heading to prison in March on a felony weapon charge conviction.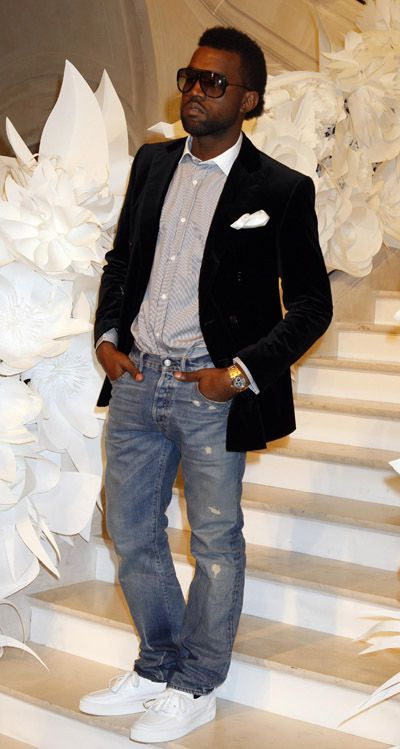 And
Kanye
is still over in Paris hitting up all the Haute Couture Fashion Week shows.  He hit up Chanel and Chrisian Lacroix this week. More pics of these fellas when you read the rest.... Here's some more pics of the sexiest bird chest ever: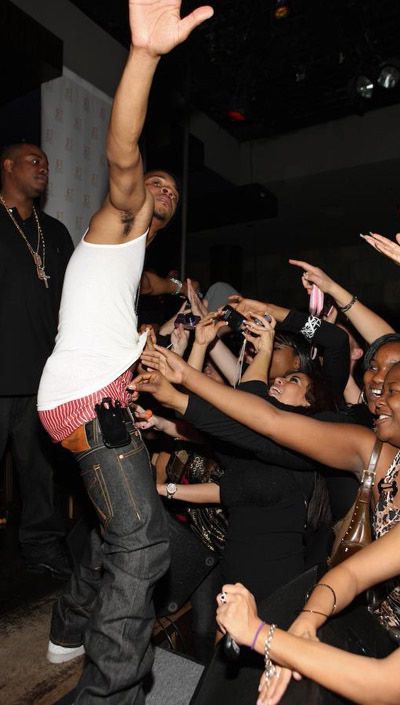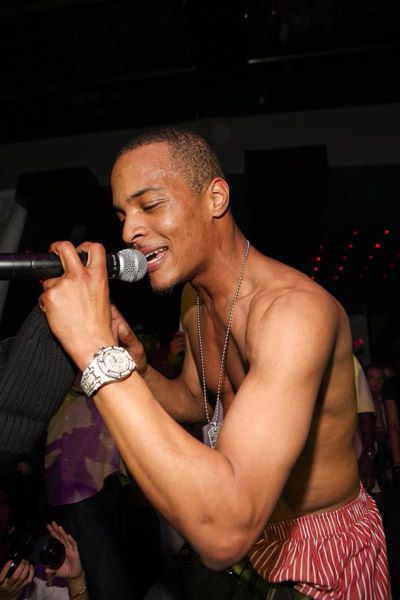 I hear he was mobbed by media and screaming fans.  The packed club went wild and ladies crammed up close to the stage to take photos and grab at him--so his sagging jeans fell down to expose his red and white striped boxers. Much to the delight of his excited female fans, as the set went on, more clothes came off, and he finished off the performance shirtless and in his boxers.  I'm sure many of you wanted those details... And more pics of 'Ye walking the fashionable streets of Paris: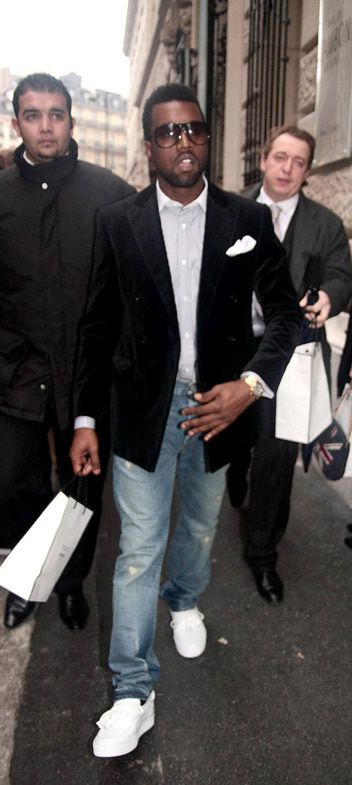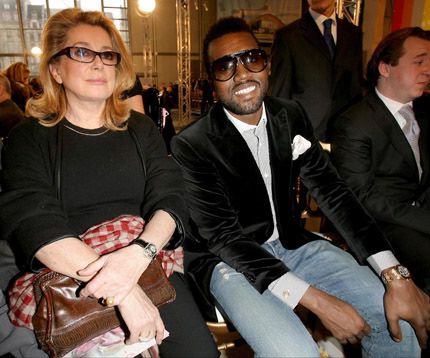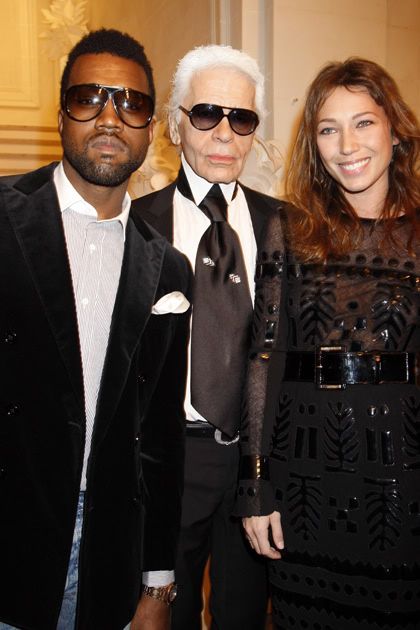 And sitting front row at the shows.  Nice.
Splash News/WENN
The Randomness: 1.  Please note that the YBF databases were upgraded this week so some people's comments will be marked for moderation for the next few days until the system re-learns spam from non-spam.  Don't take it personal.  It's not that serious.  Your comments get approved very soon after.  If your problem is just unbearable for whatever reason, I do have an e-mail address you can hit me at instead of the immature and unnecessary disrespect in the comments.  Disrespectful comments will still get you banned.  Thanks to all of you who are patient!