Was THIS Part Of Your Community Service Hours Clifford?
Jan 29 | by Natasha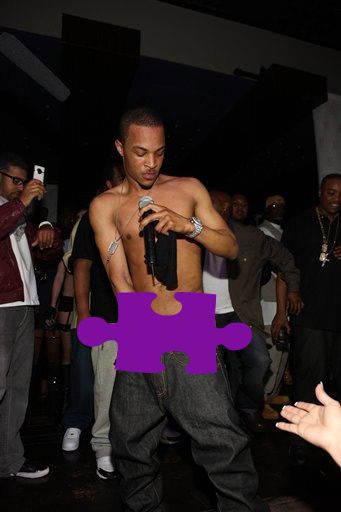 So it looks like a few pics were left out of the set we posted yesterday of 
Clifford Harris, b.k.a. T.I.
, performing at JET nightclub this past weekend.  Apparently he wiped his tank top on his rod and berries, exposed his nappy dugout to the crowd, and handed the tank to a female fan who was falling all overself to get it.  I have no words The uncensored pics for you freakaleaks when you read the rest...
Big things poppin' huh Tip?  I would say something about that suspect ass female fan, but I'll keep it to myself....