Afternoon Swexy
Jan 29 | by Natasha
This one's for my fellas. And for the ladies who love it too. No judgments here. Video Vixen
Holly Marie
is February's
SMOOTH
girl. Y'all know video vixens are the recession's version of a high paid model. We've got her pics from the mag: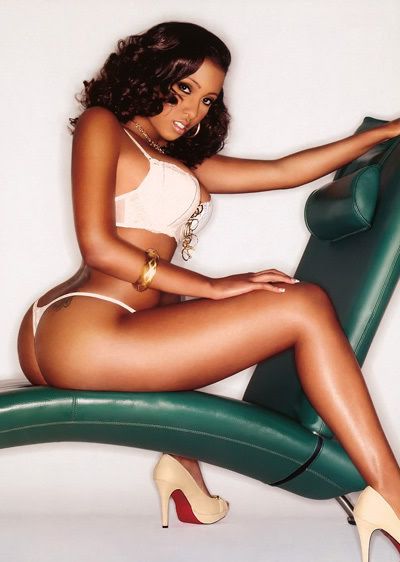 Don't look too hard fellas. Her man is
Terrence J
of 106 and Park (even though she tried to remain mum about it in the interview). Actually, I'm sure most folks could take him if anything popped off. So have at it... More semi-NSFW pics when you read the rest...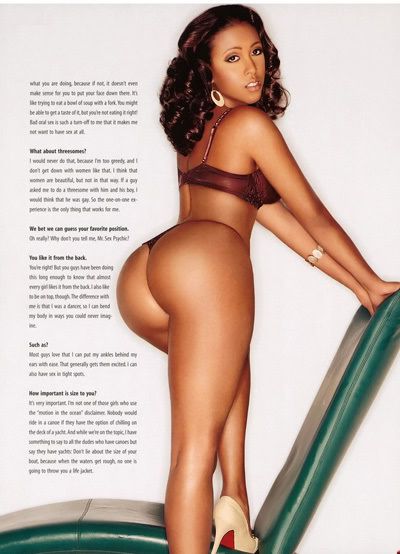 Click above two pics to read
Holly Marie talks about her (obligatory for all video vixens) love for football, her "mysterious" VJ boyfriend, and how important size is to her:
On her love for football... "Yes! I love football. I'm really not the average chick. I sit down every Sunday to watch the game." On whether she is dating someone... "[Laughs] I am seeing somebody, I can't say their name but he is a VJ for a popular Black Television channel and we are very much involved and discreet. I am happy in my relationship because we both are up-front and honest. I've had my fair share of deceiving and all it does is come back and bite you in the ass. So I'm glad he and I have a mutual understanding. I like to think of us as the young up and coming Will and Jada because we feed off each other so natural and we both are in the entertainment industry. [Laughs]" On how important size is to her..... "It's very important. I'm not one of those girls who use the "motion in the ocean" disclaimer. Nobody would ride a canoe if they have the option of chilling on the deck of a yacht. And while we're on the topic. I have something to say to all the dudes who have canoes but say they have yachts. Don't lie about the size of your boat, because when the water gets rough, no one is going to throw you a life jacket."
Don't say I never gave y'all nothing....