In Case You Care....
Jan 30 | by Natasha
So
Khloe Kardashian
and her NBA baller boyfriend
Rashad McCants
are ov-ah. Word has it that he was being extra sloppy with his cheating and had too many Facebook and Myspace jumpoffs. I know dude is 24 and everything but really...we're still doing social network jumpoffs? Really? Khloe spilled all the juice to some media outlets saying Rashad was out the bag for his cheating and she couldn't take it anymore. He had been caught too many times. Here's her official announcement about their breakup:
Hey guys. I wanted you all to be the first to hear the news that as of last night Rashad and I are no longer together. Relationships are hard enough as is when you live in the same city, and he's in a different city everyday for games. Our time together was just so limited because of both of our schedules that we decided it is best not to be in a committed relationship. The last seven months have been great and we will definitely remain close friends.
Source
I wonder if suspect hotel pics like this were a factor: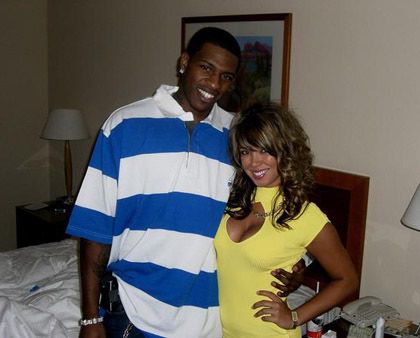 All this comes only a couple days
after Khloe popped off defending their interracial relationship
.   And the publicity circus continues...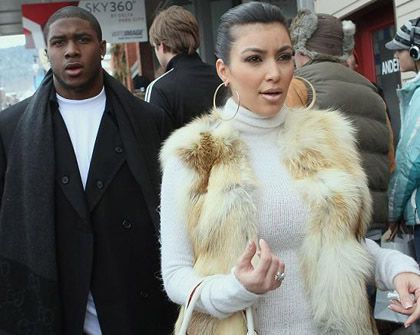 Kim K.
says she's done with fur and hasn't bought anything new since her sis Khloe went buck naked for her PETA ad.  She says recently she tried to leave the house in a fur vest and
Reggie
told her he wouldn't be seen with her in it. *snickers*  He even rolled down the window tot he PETA protesters screaming "She's in here!"  That ish is so funny to me for some reason...
UPDATE
: Kim posted on her site that the story is only partially true. She hasn't given up fur. But she actually hasn't bought any since Khloe's PETA ad. She also said Reggie was "just joking" when he yelled out of the window to PETA and he's not going to dump her if she doesn't give up fur.
So somebody tried to poison
Deelishis
. She's saying it was an angry black woman jealous of her beauty and success. *blank stare*