Jennifer Hudson Hits Tampa+Diddy BackTracks About Lil Kim+News On The Aaliyah Movie
Jan 30 | by Natasha
J-Hud is readying herself for the Superbowl. She was spotted arriving in to Tampa last night: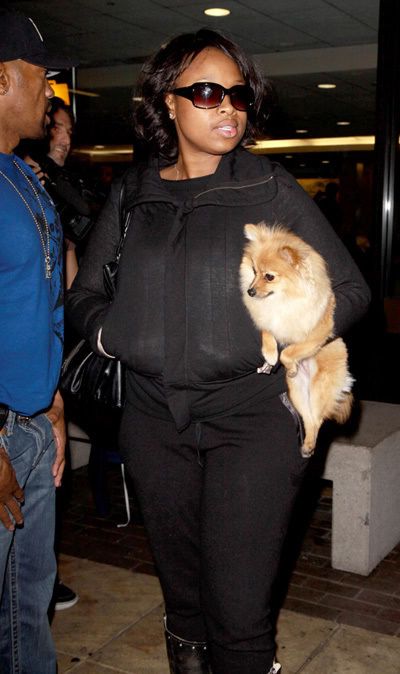 With her cute little pup. She's set to sing the National Anthem at Sunday's big game. Nice.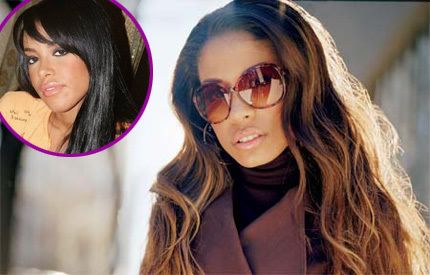 The director of the upcoming Aaliyah movie Bill Condon has given some info on the movie, including Canadian R&B/pop singer Keshia Chante. According to the NY Post:
"We are going to great extremities to make this movie perfect. We have [Keisha] Chante in extensive training studying, speaking with family members, watching personal footage and in choreography training with Aaliyah's choreographer and dear friend Fatima Robinson," he told the New York Post. "This movie will be seamless the same way it was for Selena fans who enjoyed Jennifer Lopez."
Interesting. More pics of Jennifer Hudson and news on Diddy's backtracking when you read the rest...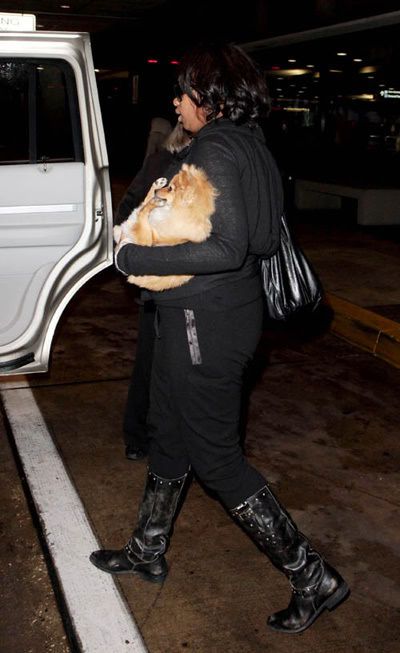 Go Jenny. And in an interesting turn of events, Diddy has pretty much backtracked on everything he previously said about Lil Kim and her portrayal in Notorious. He's on her side now and says "we" need to give her a chance:

He says he talked to Kim, heard her out, and now says "don't believe what we saw in the movie". Um, weren't you helping out with the making of the movie Diddy? The lies and publicity stunts and wack ass circus just all need to stop. Like, now. The Randomness: 1. Rap beef continues in '09-50 Cent vs. Rick Ross. SMDH. 2. So the mom of the octuplets has 6 kids at home already. And she still went through In Vitro. Word has it she's single and used a sperm donor for all 14 of her kids. I so hope they were going for a Guinness World Record or something....