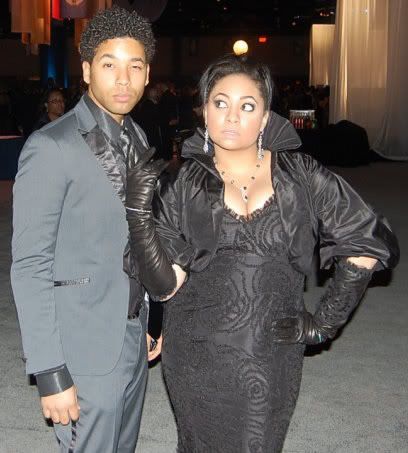 Raven and Jussie during Inauguration weekend
The lips don't lie. And TheYBF.com snitches caught
Raven Symone
and her new man, cutie
Jussie Smollett
, on full on make-out mode at some parties during Inauguration weekend. Jussie, as if you couldn't tell, is actress
Jurnee Smollett
's big brother. The two made their rounds to clubs like Fur and LUX while here in D.C. And it looks like these two have been a secret couple for a little while now. More on this when you read the rest...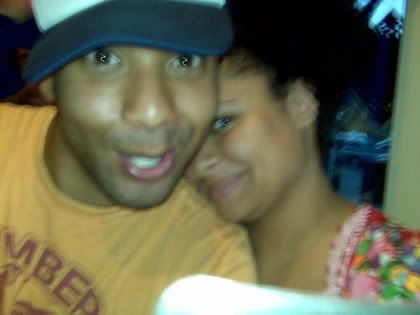 Both of them have been posting lovey dovey pics of each other on their Facebook/Myspace pages (and we all know that's the kids' version of claiming your significant other). And they're keeping it "private" by calling each other BFFs. Hmmm....sounds familiar. I
do
hear they looked quite cute together. I'm sure lil Ms. Raven will deny our little juicy nugget via a Youtube video or a rant in all caps or something. But we have a few snitches who ended up damn near having their cameras jacked by Raven's big burly security when they tried to snap pics of the two's heavy public petting. And they will beg to differ. Unless we tongue down and get extra cuddly with our "BFFs" at public parties now or something...