YBF snitches caught
LaLa
coming out of the Velvet Margarita Cantina Restaurant in Hollywood last night: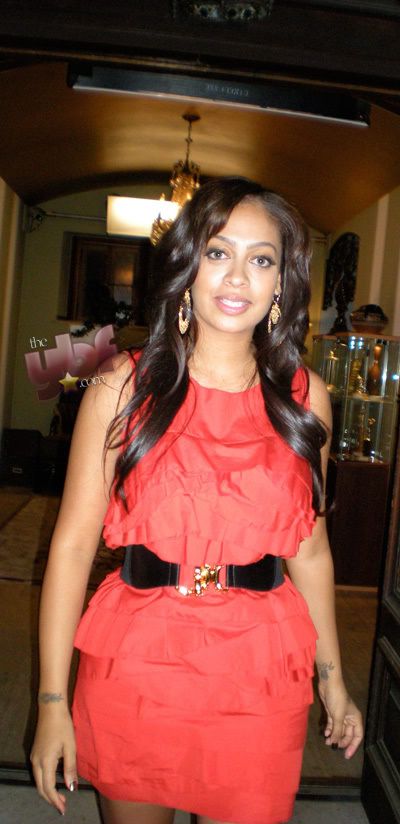 Cute peachy dress for her night out.
And in celebrity recession news,
Usher
's wine bar The Grape closed last month as we all know. The Grape is a franchise and Ursh owned the unit in Atlanta. Now word has it the wine bar/bistro failed to re-open after the New Year and its liquor license has yet to be renewed. According to reports the parent company, Grape Enterprise Group, has also filed for Chapter 11 bankruptcy. Womp.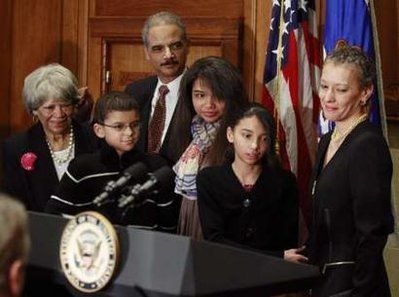 Congrats to Attorney General
Eric Holder
. He was officially confirmed and sworn in today as the nation's first black Attorney General. His mother Miriam (L), his wife Sharon (R) and his children were on hand to see him get sworn in. Loves it.