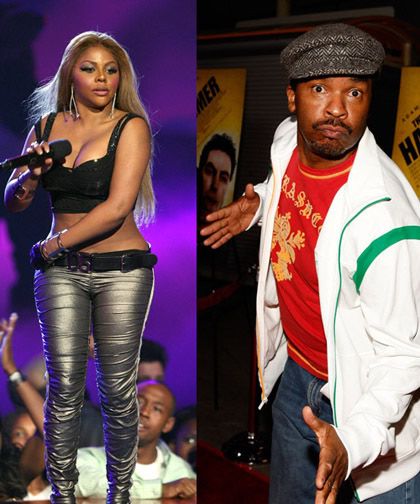 Even though the cast wasn't supposed to be announced until tonight, sources have found out who are the next stars to dance with...the stars. In the upcoming season number...whatever...of
Dancing With The Stars
--
Lil Kim, David Allen Grier
, and NFL Hall of Famer
Lawrence Taylor
will all be putting on their dancing shoes. The rest of the competition is
Denise Richards, Nancy O'Dell, Chuck Wicks, Steve O, Ty Murray, Gilles Marini, Jewel, Belinda Carlisle
of the
Go-Go's
,
Steve Wozniak
of Apple, and Olympic Gold Medalist Gymnast
Shawn Johnson
. And dammit, I'm pulling for Kim on this one...
50 Cent
is continuing his foolywangery of video attacks against officer
Ricky Ross
. And this time he's donning a wig that supposedly looked like Ricky back in the day and saying he's Pimpin' Curly:
Straight reckless. And this dude is not slick at all. He knows how to pimp stuff (and people) to make his ass some change... Meanwhile, Ricky's baby moms
Tia
is still going around yapping her mouth telling her tales to sell some more of her upcoming books:
What some chicks will do for a fur, Gucci shoes, and 20 minutes of fame. Damn shame. More when you read the rest... Who the hell keeps paying these dudes to make appearances?: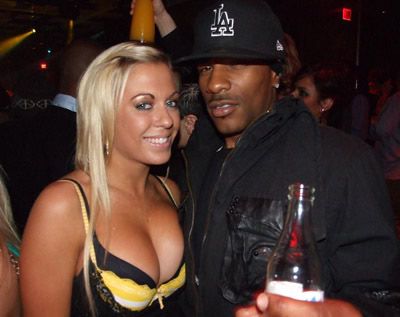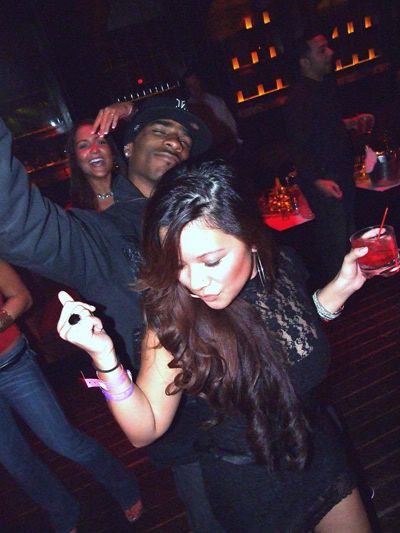 Brothers
Ahmad Givens (Real)
and
Kamal Givens (Chance)
from VH1's "Real Chance of Love" shared party hosting duties last night at JET Nightclub at The Mirage in Las Vegas. No word on if Real got his locks chopped off by some jealous heffa. In other news, ex Destiny's Stepchild
Farrah
's
new group Pheenx
is already in trouble. One-third of the group,
Bethany
, has had to drop out. She posted a suspicious video on YouTube saying she wasn't completely truthful about some information and understands she has to leave:
And now we've come to find out it's because homegirl gets it poppin' on video for money. Meaning she's a porn star. Apparently Farrah wasn't feeling those types of "talents". And because YBF is a classy site--yeah I said it--we're not going to post the pornographic proof. But I'm sure you freaks can find it online somewhere a little
less
classy... I do hear the group will continue without her...