Rihanna Cancels Malaysia Performance & Birthday Party+Kanye & Terrence Howard Speak Out
Feb 10 | by Natasha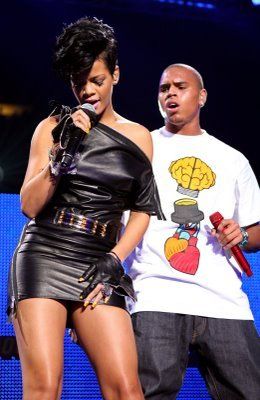 Rihanna
has canceled her upcoming performance in Malaysia due to "recent circumstances" her reps say. Just a couple months ago, Rihanna and her people were negotiating with the Malaysian government about her costumes. Women in the country are not allowed to show much skin, especially not in as sexy of outfits as Rih likes to rock on stage. It looked like they had finally come to a compromise, and now Rihanna won't be attending at all. Rihanna's music label has also canceled a swanky 21st birthday party they were planning to throw for her on Feb. 20th in the NYC. The fallout continues...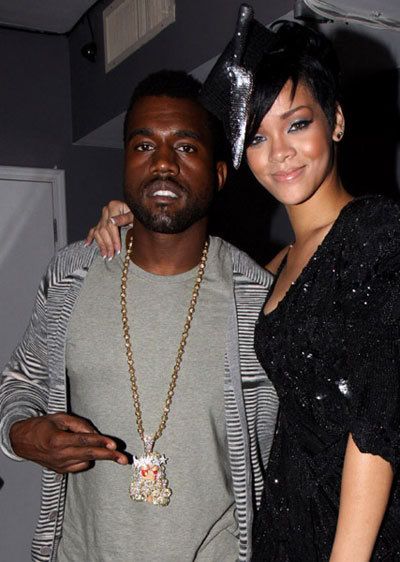 Kanye West
has spoken out about the situation calling it "devastating", according to
E!
. He says:
"I saw them at Clive's [the night before]. I know Rihanna a bit better because I went on tour with her and we really vibed out on a lot of creative ideas. With the touring, I gave all these reference of Graces Jones and Jean Paul-Goude. Back in the 80's when pop stars just took it to a whole 'nother level. I really feel that Rihannais so important to our culture and pop music. I feel like she is the most important artist in music and has the most potential. Her taste level at her age and the songs she does and her style and her performance and her voice. "She has the potential to be the biggest artist of all time. In that sense, I feel like that's my baby sis and I would do anything and everything not help her in any situation. I don't want to speak too much on it but I was completely devastated by the concept of what I heard to the point that I Was completely devastated during my "American Boy" performance [with Estelle during the Grammys]. "It's so devastating. As a person, I don't care how famous she is or if she just worked at McDonald's, that should never happen. It should never come to that place."
Terrence Howard
was caught on the streets of L.A. last night and he had this to say when asked about the situation:
"Chris is a great guy. He'll be all right. And Rihanna knows he loves her."
He went on to say everybody just needs to stay out of their way.
Catch up with the latest in the
Chris Brown
/Rihanna assault scandal with the video above. Drama!