NAACP Leftovers
Feb 13 | by Natasha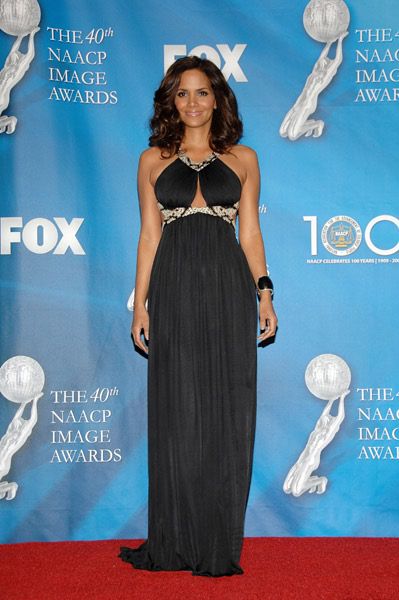 Halle Berry was at the NAACP Image Awards to host the event and looked uberly fab doing so. And winners like Jenny, Taraji, Beyonce, and Tracee Ross all looked fabulous posing with their awards: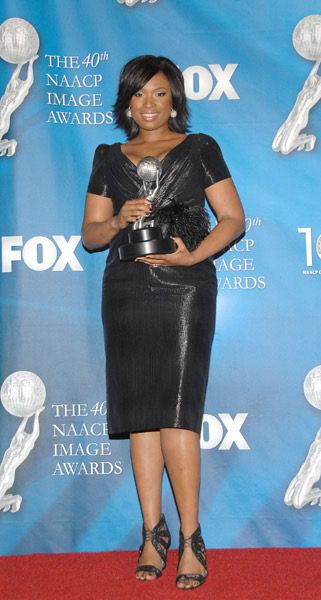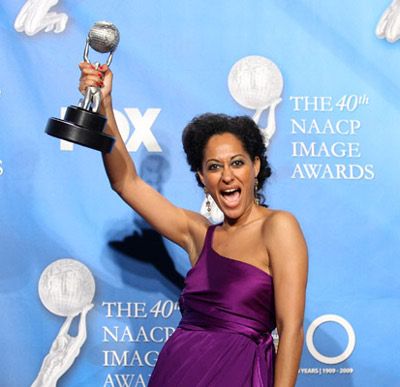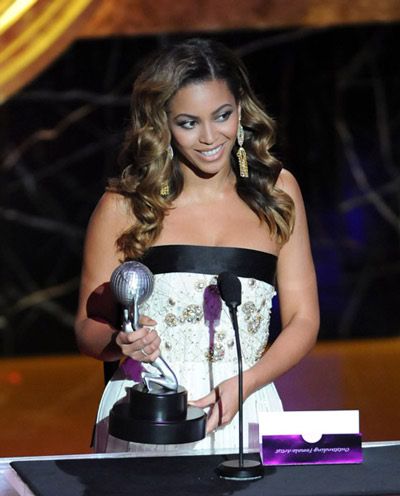 Lovely looks and congrats all around. More pics from the show and backstage when you read the rest...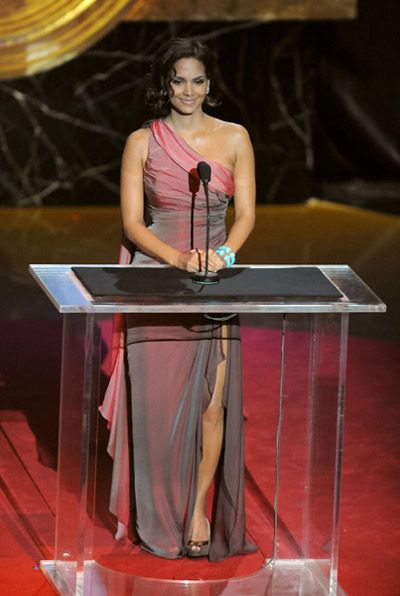 Damn you and all your post baby 40 year old fabulousness Halle.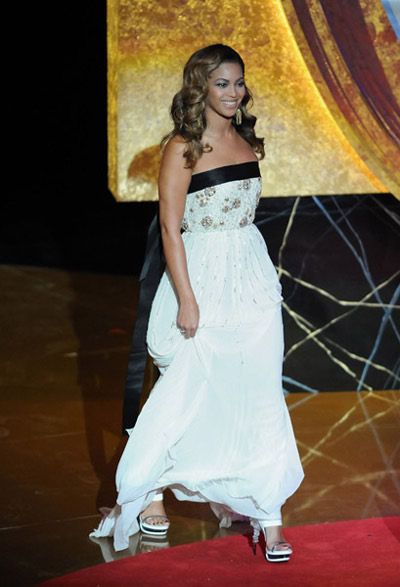 Beyonce performed "Halo" to open the show and also won an award.  Fabulous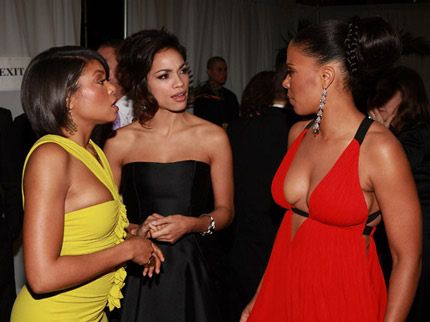 Rosario, Taraji, and Sanaa chatted backstage. Halle Berry changed gowns several times: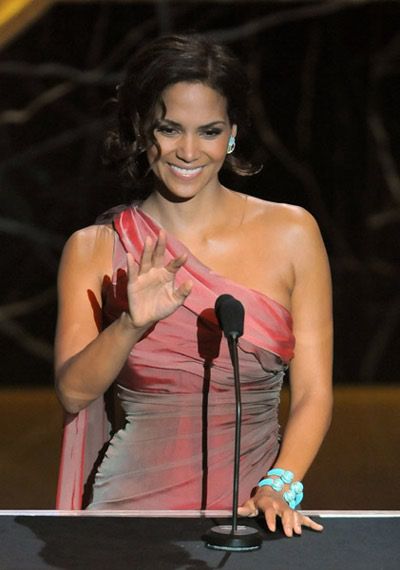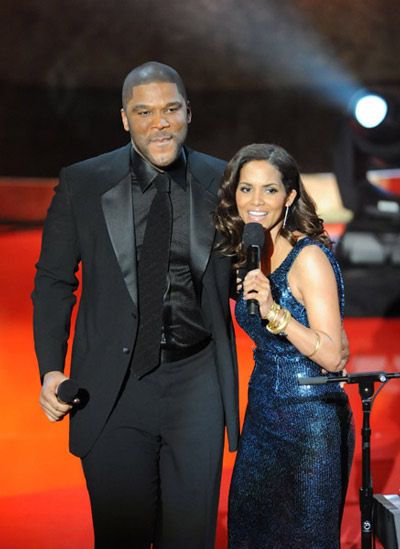 Hot looks for her.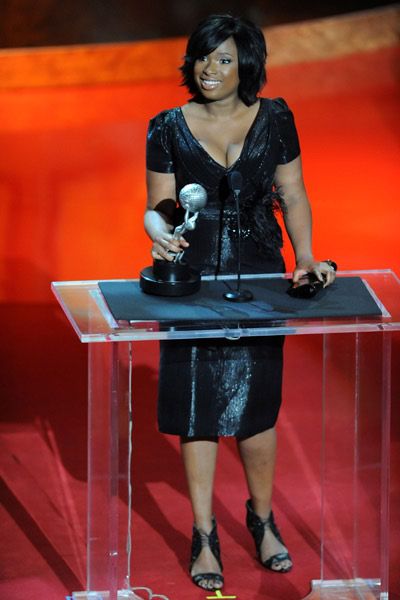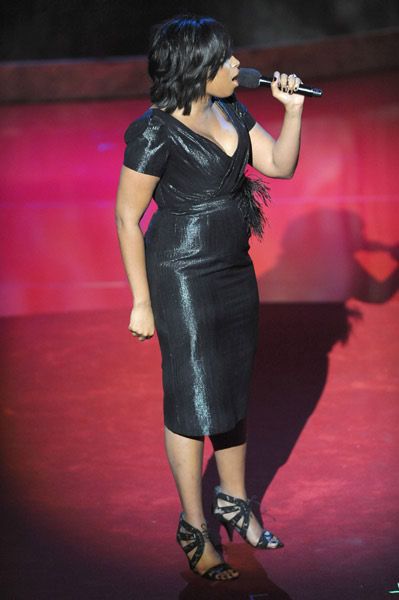 Jennifer Hudson's Givenchy shoes are the hotness.
Russell accepted the VanGuard Award.
I actually like D.Woods' look.
Terrence Howard actually looked pretty dapper.
KeKe and Tyler are pure cuteness to me.  And is it just me, or would these two make a cute couple: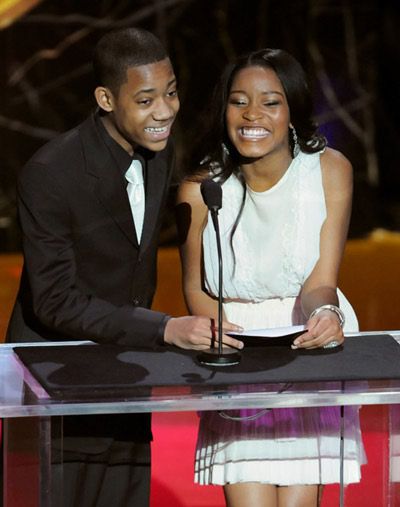 Hmmm...
Tasha Smith looked fab in this white gown.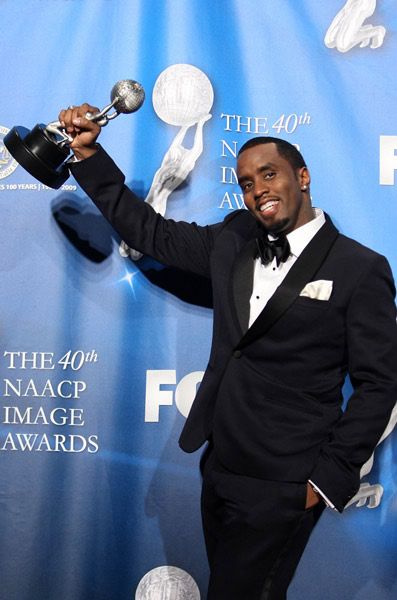 Diddy won an award.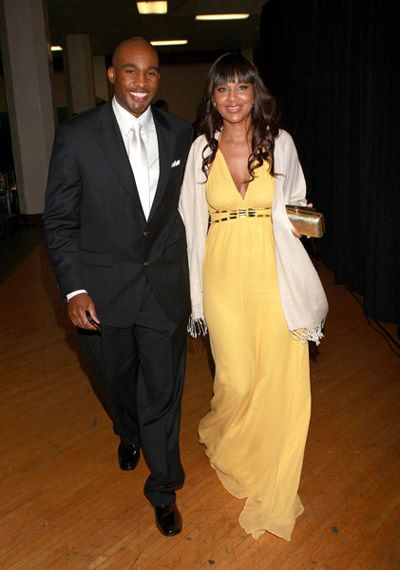 LisaRaye was kiki'ing it up with her model friend.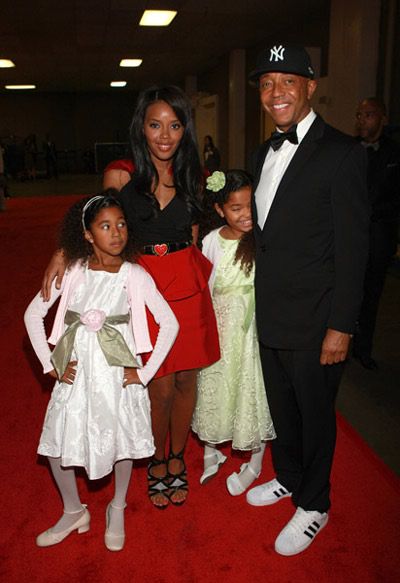 And Russell and Angela and his daughters got cheesy for the cameras.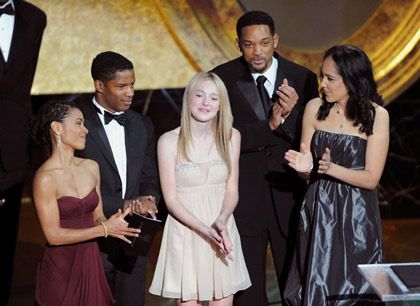 And
The Secret Life of Bees
won a few awards last night as well.  Nice.
Malinda Williams  looked effortlessly fabulous at the afterparty.
And Nate Parker and Michael B. Jordan were there too.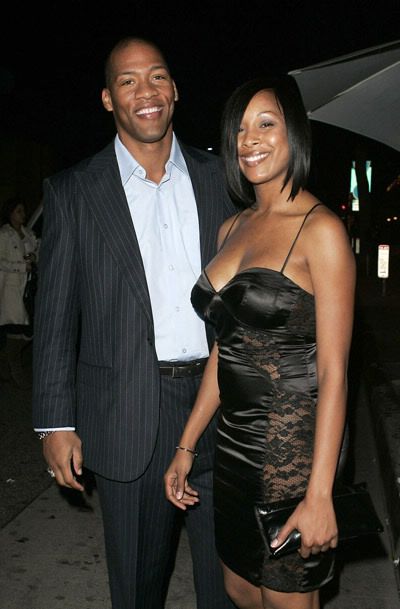 Oh look.  Buddha has a new girlfriend.  I'd say it's an upgrade.