ChrihannaGate Weekend Update
Feb 15 | by Natasha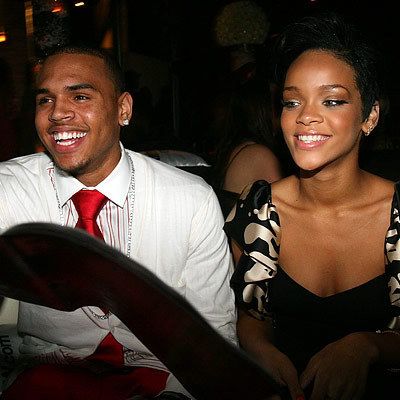 Chris Brown
' biological father,
Clinton Brown
, is speaking out on Chris' behalf about his situation with
Rihanna
. He tells
People.com
:
"He's reflecting on this situation...He's very remorseful. He's very concerned about the situation and he wants to make sure that [Rihanna's] okay. This is unfortunate, this stumble, this situation. Hopefully, he will get past it. We all have our shortcomings. We all trip. If you are on his side, you are on his side. Just because someone trips, if you are truly a fan, you are not going to demonize him instantaneously."
Clinton had traveled to L.A. to attend the Grammys with his son as well. Chris is confirmed to be back home with his family in Tappahanock, VA. In other news, MTV thought it was a good idea to do a Chrihannagate special. On Monday, February 16, at 6pm ET/PT MTV will air "Chris Brown & Rihanna: Love in Trouble". The special will discuss the events and ramifications surrounding the alleged altercation between the two. MTV News has gathered journalists, industry professionals and other experts to provide insight and commentary about what the incident means for both artists' careers and lives, and society in general. Here's a preview:
The special will also take a look at the events that took place on the night the alleged altercation occurred and the influence of alleged domestic violence that Brown was witness to growing up. The special touches on issues that people face everyday and there will be a relationship expert on hand to offer advice to young people facing these same issues.
UPDATE
: Rihanna's father,
Ronald Fenty
, has spoken out as well. He says:
"There is some bruising. She will be alright. I think so...At some point, she will speak out. I hope she will stand up for women all over the world."
Rihanna is back home in Barbados and word has it the court date for this case will be early next month. Her father also said they seemed happy last time he saw them and he doesn't know what happened. And he didn't believe it when he first heard his daughter had been attacked by Chris.