YBF folks hit up the
third annual Jay-Z And Lebron James "Two Kings" Dinner and After Party sponsored by Sprite Green in Scottsdale, AZ last night:
Of course
Beyonce
and
Vanessa Bryant
were on their hubbys' arms.  It was Valentine's Day after all.
The other man of the hour Lebron brought along his YBF fiance
Savannah
.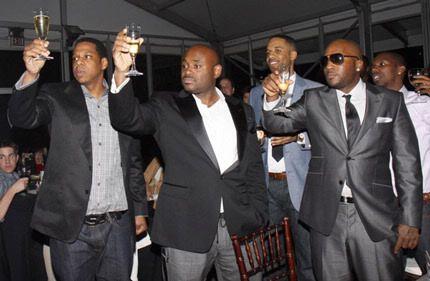 And many of the fellas like
Steve Stoute
and
Jeezy
came through too. But earlier in the day, Jay, Lebron, and Bey stopped by the Mesa Arizona Arts Academy to give a $50k donation of musical instruments and a $10k check to the kiddies: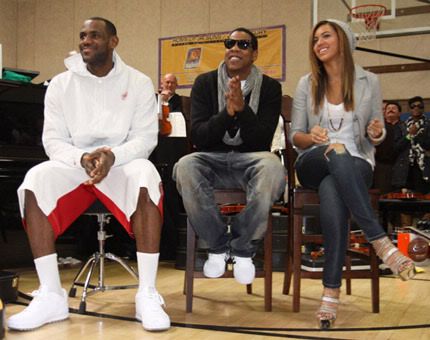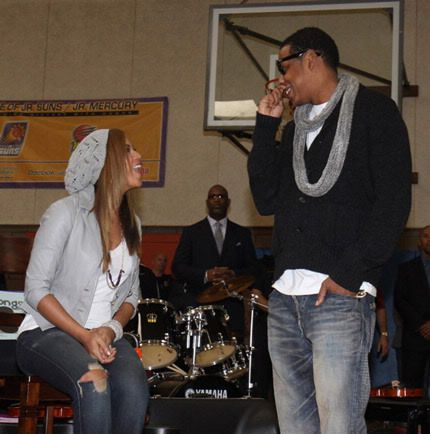 Nice. Lots more pics from both events when you read the rest...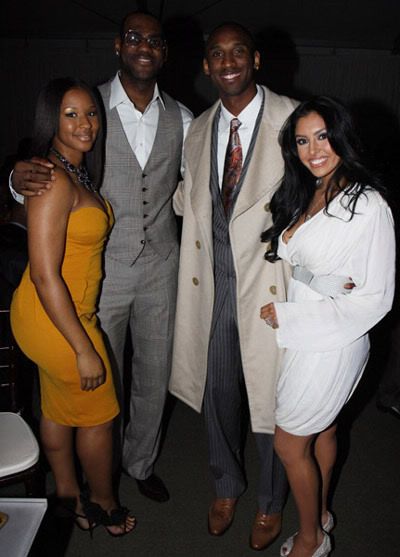 Savannah, Lebron, Kobe, and Vanessa all kicked it at the dinner and party.  Everyone's looking pretty fab.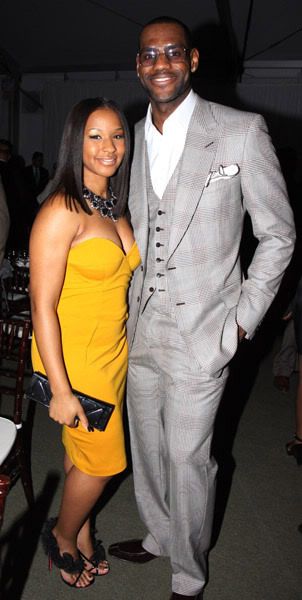 I see everybody's copping the  new Louboutin petal shoes.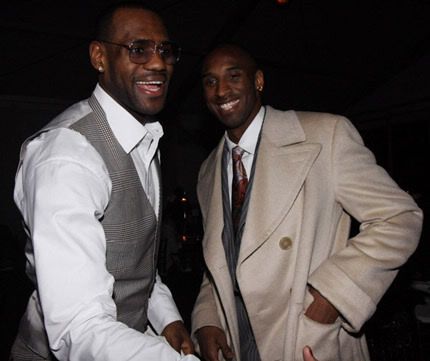 Jeezy and Jay kiki'd it up.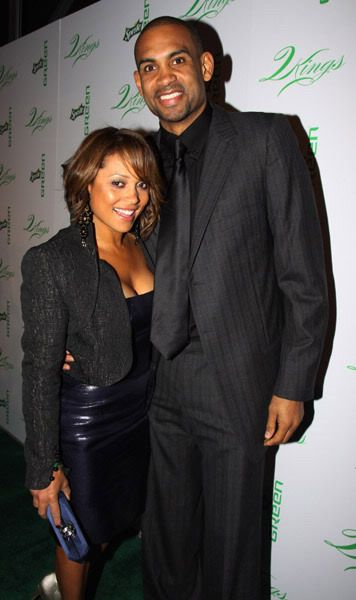 Grant
and
Tamia Hill
hit the red carpet.  Loves them.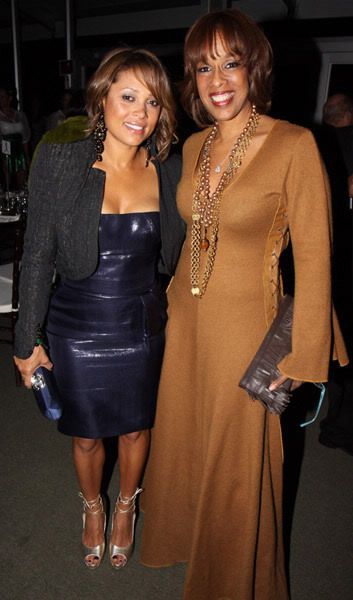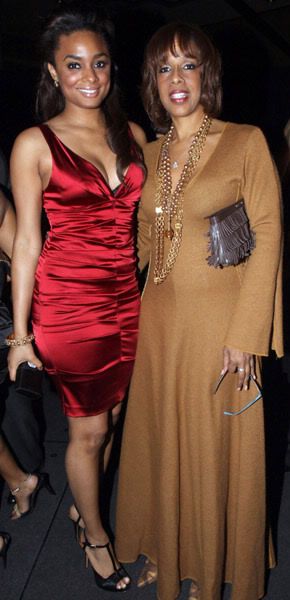 And
Gayle King
made sure to pose for pics with her celeb friends.  Not sure if I'm loving that dress that looks like a piece of tan fabric draped on her body.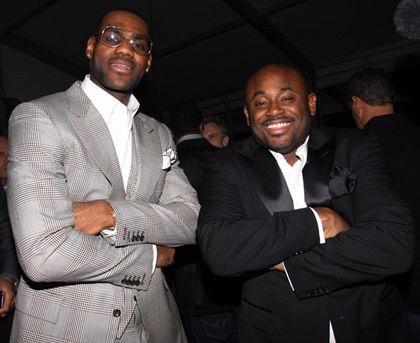 Bey kicked it at her table.  Looking fab in her white Dolce and Gabbana dress.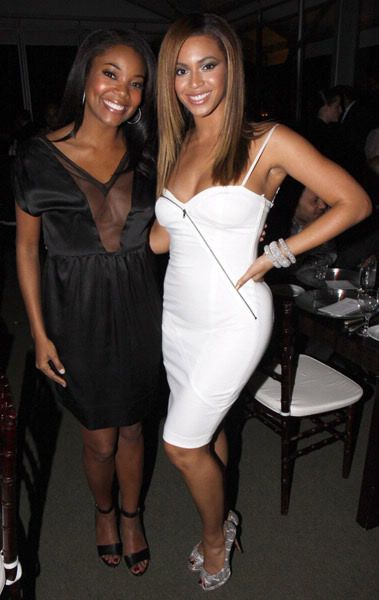 And kicked it with
Gabby
too.  I honestly believe there was a better choice of dress and shoes for Gabby somewhere.  But oh wells...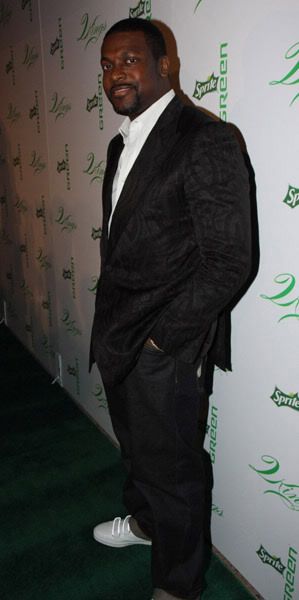 Chris Tucker
was there. And so were
Nicole Murphy
and
Michael Strahan
: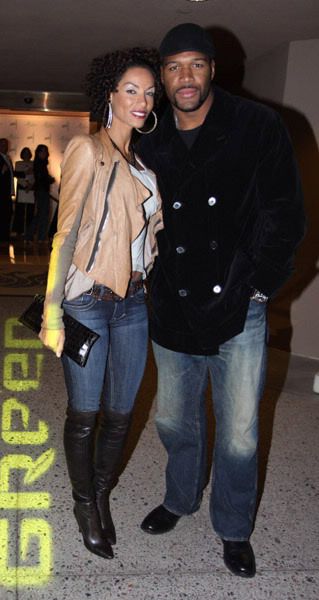 Um, did they need get the dress code memo?  Because everybody else is in suits and dresses but they walked up in that piece in some jeans.  I guess because host Jay was in jeans (which I'm also confused about) it was ok.  Just wondering...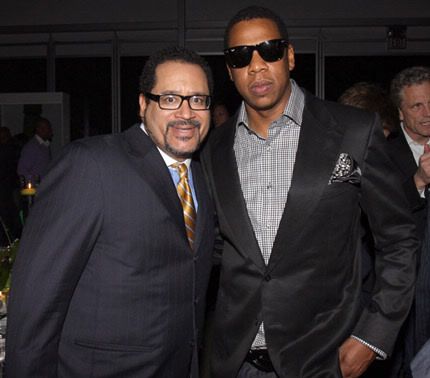 Michael Eric Dyson
was there. Lebron and his mom shared a moment: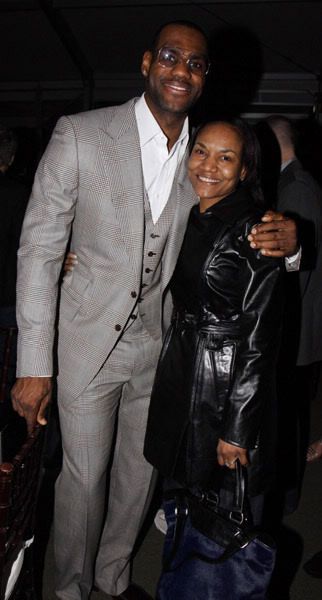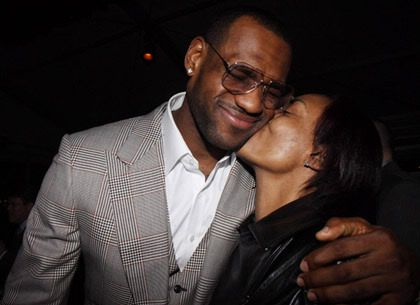 Awww.  Cuteness.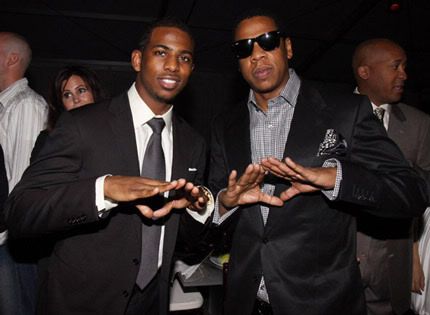 My crush
Chris Paul
was in the mix.
Oh, hey
Shaq
.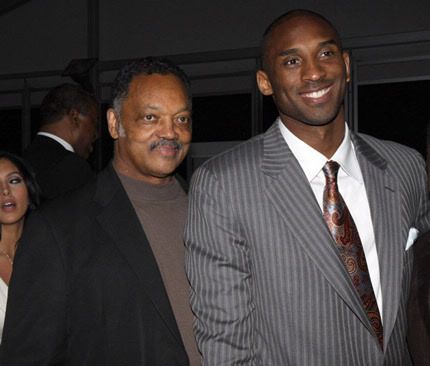 Jesse Jackson
randomly popped up ion the mix.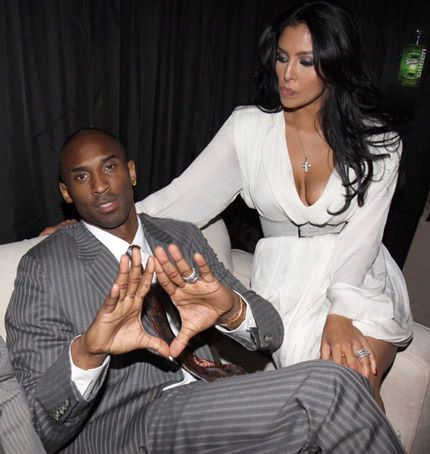 Priceless look from Vanessa.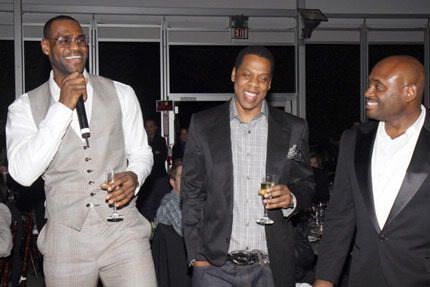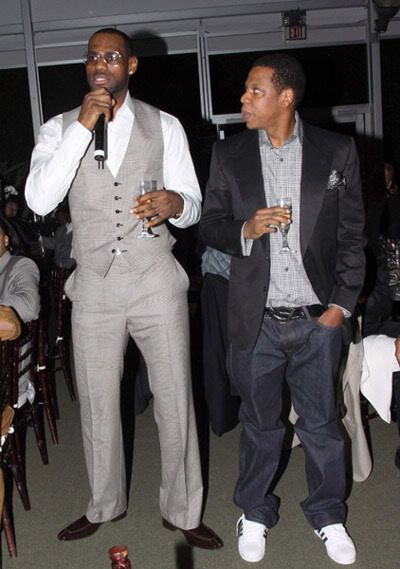 And of course, the fellas made some toasts for the evening. And more pics from the Arts Academy donation earlier that day:
Jay, Lebron, and Bey showed some love to the kiddies.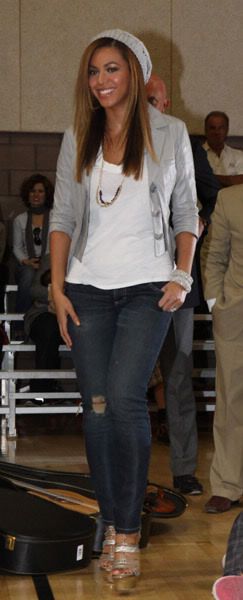 Cute look for Beyonce.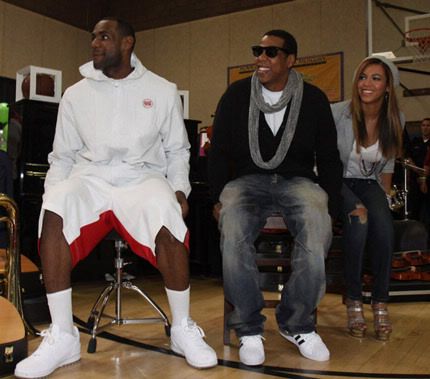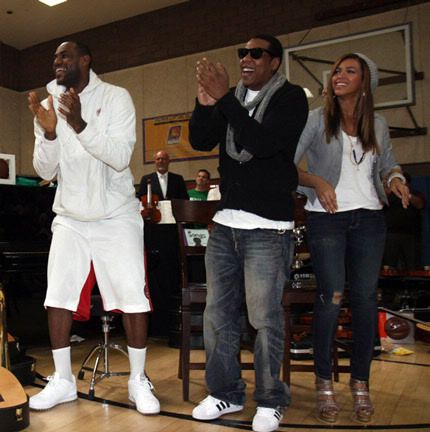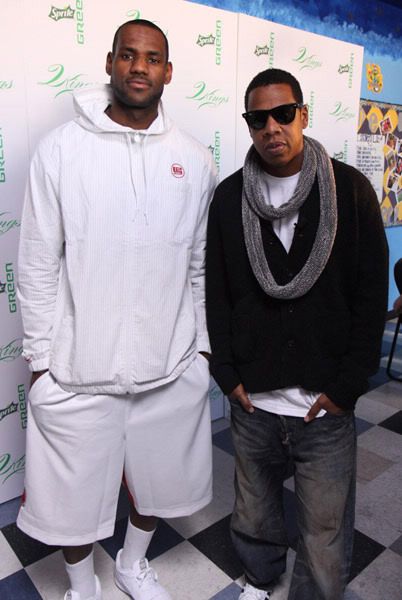 Looked like fun times indeed.
Nunez