MY EYES!
Feb 18 | by Natasha
People decided to get extra bright and creative this week. 
The Simmons
girls put on a concert/show with
Seventeen
magazine and Pastry in Vegas: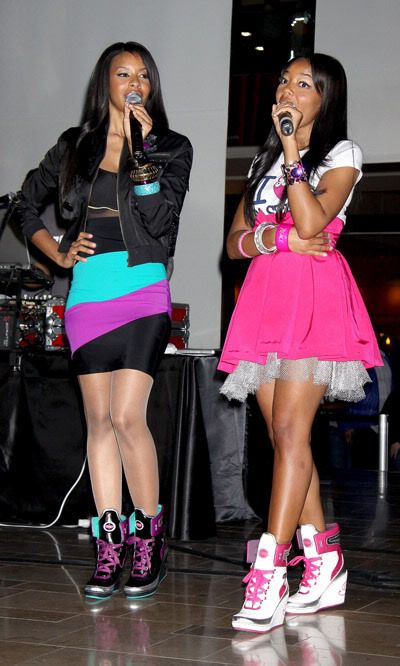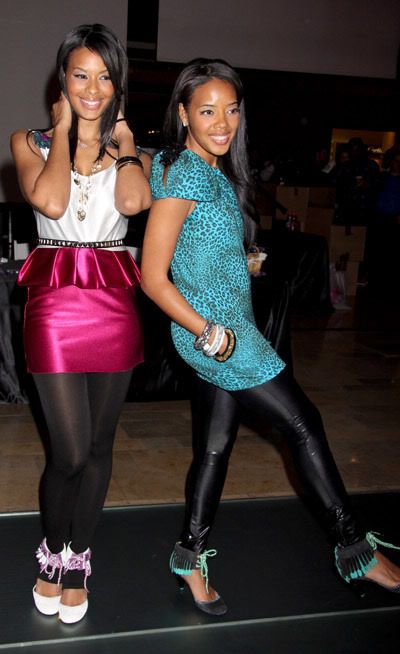 Ummmm, ok. And
T-Pain
hosted a party at JET  nightclub in Vegas looking like this: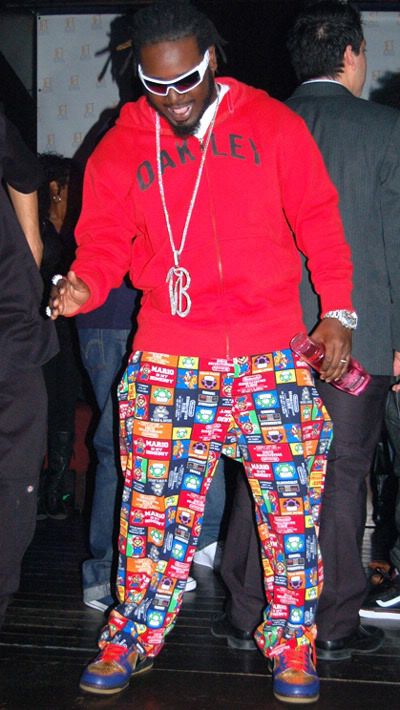 Just...damn.  He's killing me walking around with the whole bottle of Nuvo too. More pics when you read the rest...
Angela
and
Vanessa
's "neighbor"
Alycia Bellamy
(in the middle) performed.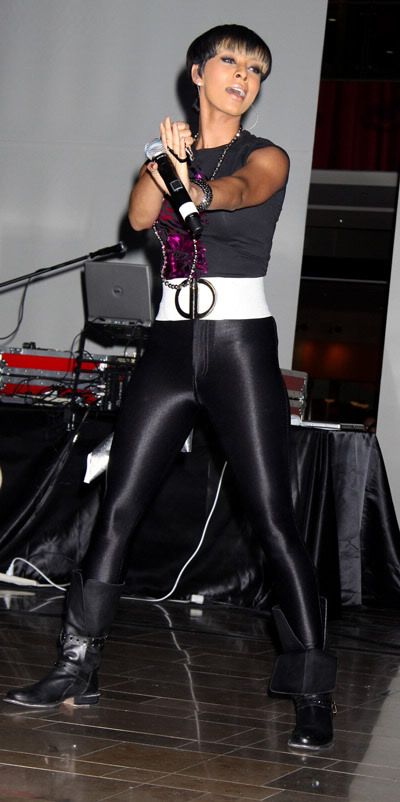 And so did Keri Hilson.
WENN