So
Suge Knight
popped up at
Jermaine Dupri
's Pop Watch launch yesterday in Vegas: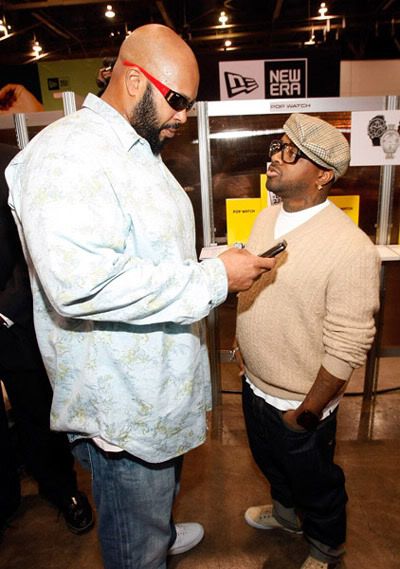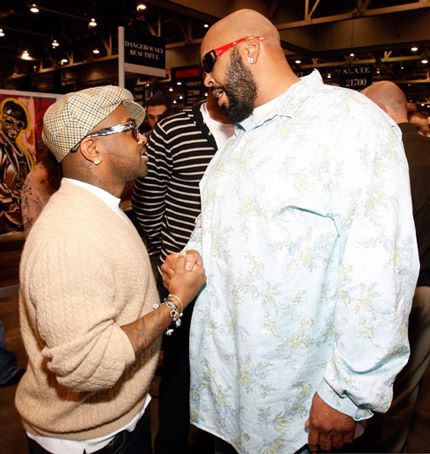 Looks like he was keeping his head turned away from the cameras so we didn't see any damage from this ish.  And apparently he's not letting that "little scuffle" hold him back.  I have this urge to slip J.D. a note in his back pocket that has in all caps "RUN MUTHAF***A!"  Just trying to look out... By the way,
Robert Carnes, Jr.
, the guy that fractured Suge's face over the weekend, has plead Not Guilty.  Womp.
Photog credit: Miller