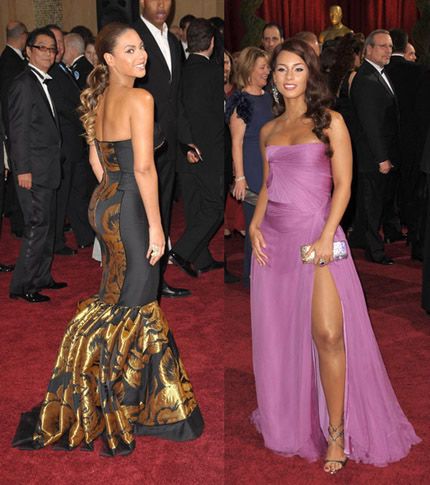 We did our Oscar Night faves.  And now, for the rest of the YBF folks... Pics when you read the rest...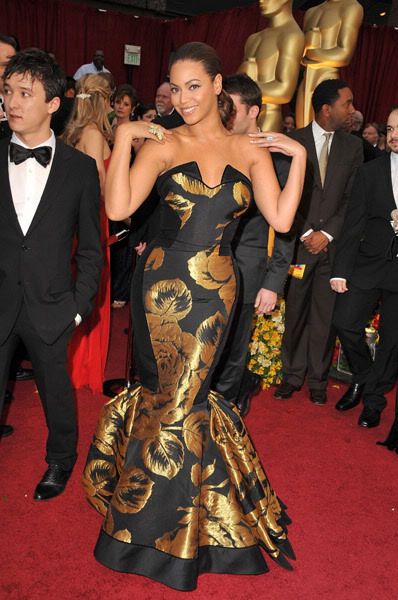 HOT DAMN if I don't need to play the House Of Dereon letters in the lottery today.  I promise y'all I called this WTF material
Beyonce
rocked on the red carpet as a
Mama Tina
mermaid creation as soon as I saw it on my tv screen.  And lo and behold, Beyonce confirmed later on that it is indeed a House of Damnitsohsowrong evening gown. I honestly wished I was wrong.  I never thought I'd see the day when I wanted to put Mrs. Carter at the top of my Oh Hells No list.  But um, oh hells no.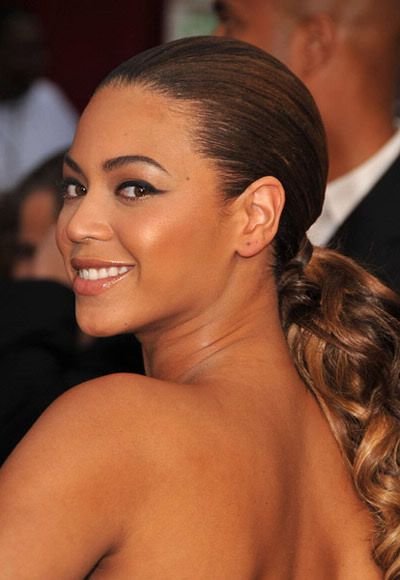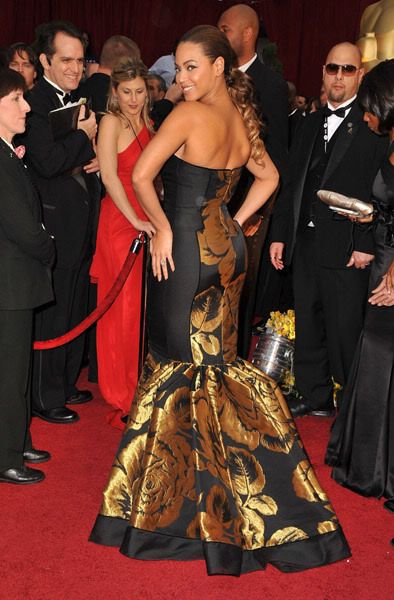 And honestly, I'm not feeling the hair or makeup either.  The only thing banging around those parts are her body.  Womp.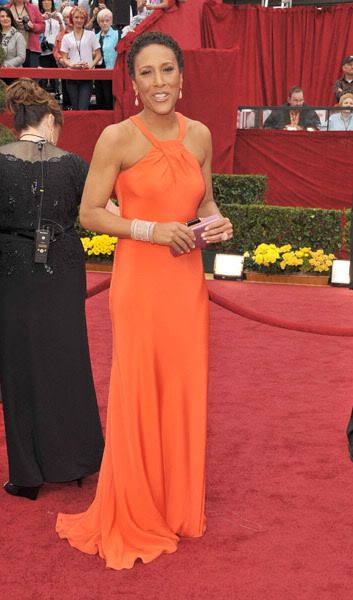 Robin Roberts
kept it simple in this long tangerine gown.
Danny Glover
whisked through the red carpet.
Louis Gossett, Jr.
brought along his granddaughter (I think).
Queen Latifah
rocked a custom Chakra gown that was made for her in Paris: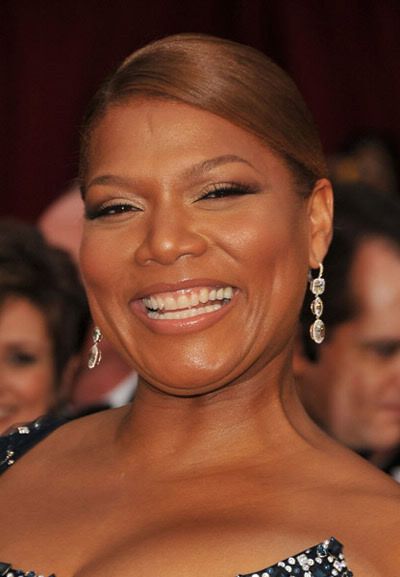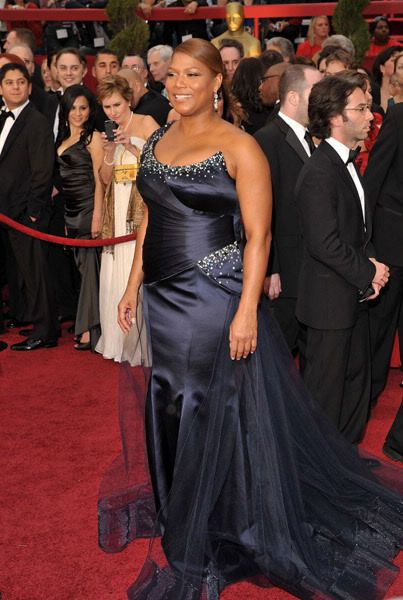 Didn't LOVE it, but she looked fab nonetheless.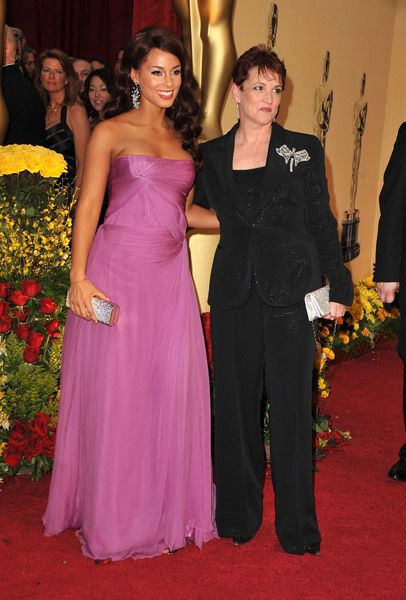 Alicia Keys
, who brought her mom as her date, was a toss up for me.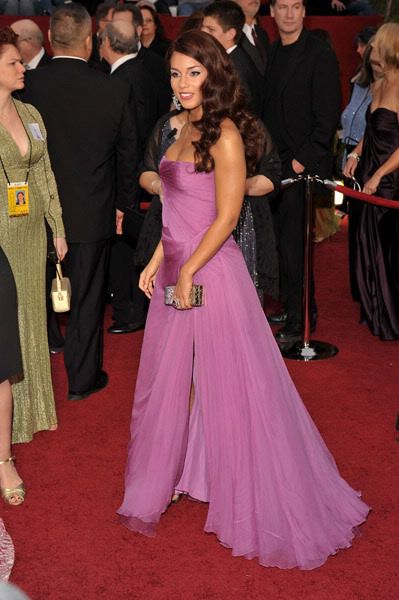 This pink/purple Armani gown looked stunning on her on tv.  But not so much in the pics.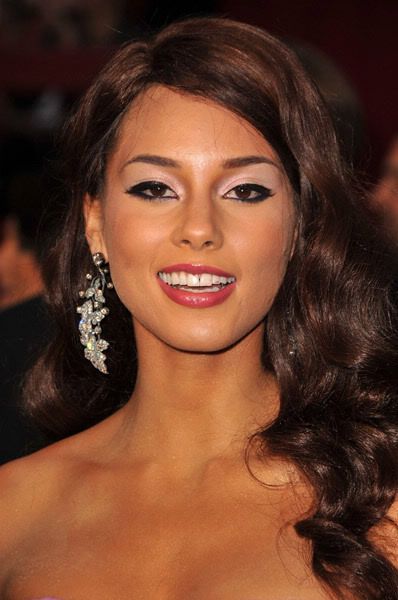 And neither did that wig or lipstick on her teeth.  But on the tv screen, when she hit the stage to present the awards, homegirl pretty much killed the game.
Whoopi
was there to help present the Best Supporting Actress award.  What was she thinking when she decided on this
Jungle Book
ensemble...who knows.  I'm sure we'll find out tomorrow on "The View" though...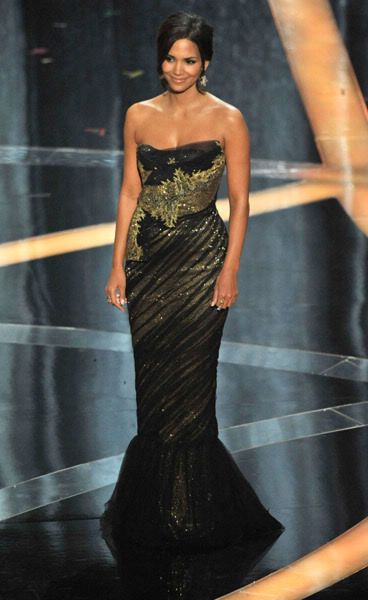 And, as always,
Halle
looked fabulous presenting the award for Best Actress.  Lovely look for her indeed.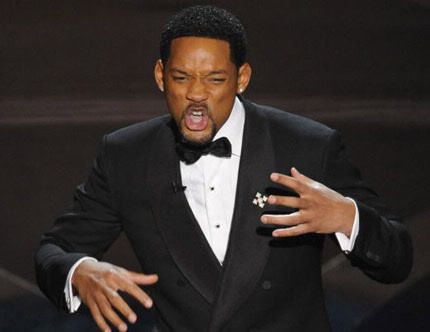 Will Smith
and
Eddie Murphy
presented some awards.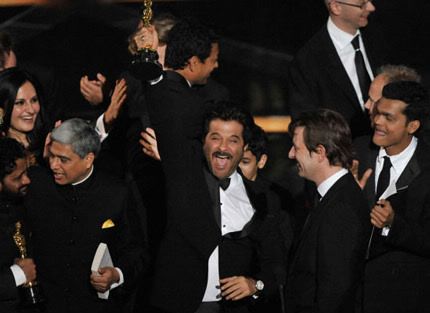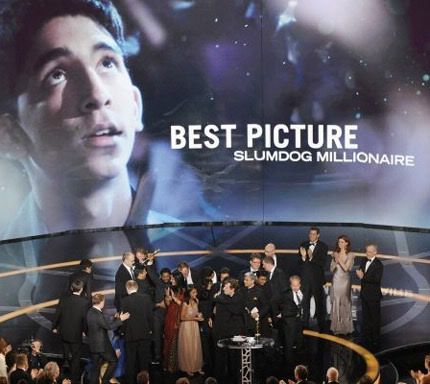 And Congrats to the cast and crew of
Slumdog Millionaire
for basically racking up almost every award.
Beyonce performed a Broadway medley:
LOL at her still singing "At Last"....
And
Queen Latifah
showed off her lovely voice as well for a tribute to Hollywood stars who have passed on:
Nice.
And
John Legend
performed with
SlumDog Millionaire's
musical composer of many songs on their soundtrack
A.R. Rahman
. Interesting. >br/>
Photogs: Vespa/Shearer/Cohen/Granitz/AP