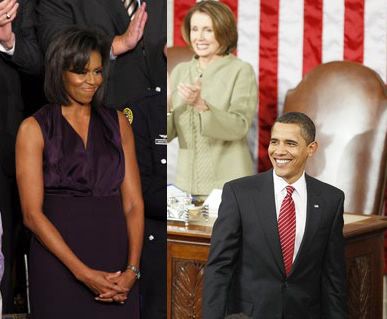 While
President Obama
wowed Congress and the rest of the world with his first State of The Union style address last night,
First Lady Michelle
looked on in a fabulous Narciso Rodriguez plum blouse and pencil skirt.  Loved it. More pics and a clip of the speech when you read the rest...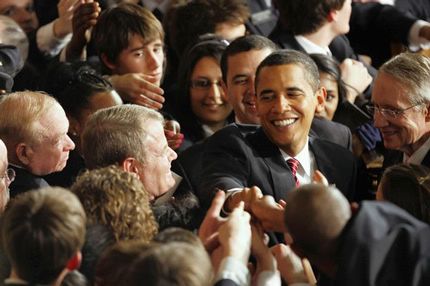 You would think our president was a rock star the way people were clamming at him afterward...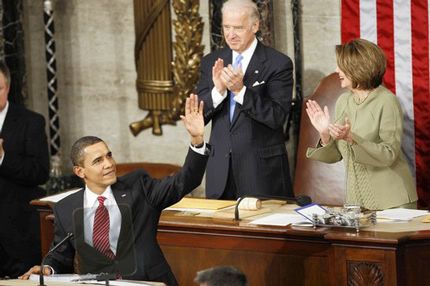 Nice. And as for the First Lady: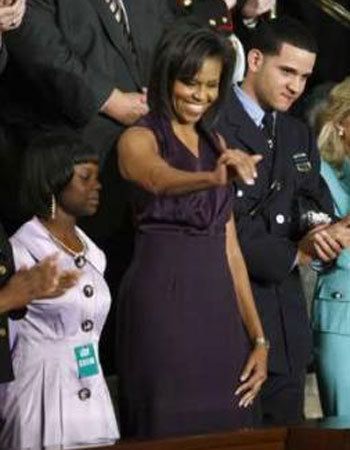 She sat in the "First lady box" in the balcony with 22 heroes from all over the country the First Couple invited to the speech.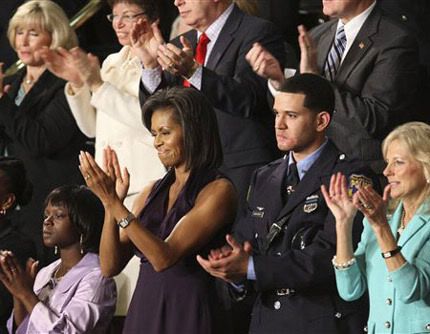 Very nice. She loves to bare her arms...and I can see why.
Here's a clip of President Obama speaking last night. And the First Lady is covering the upcoming issue of People magazine too: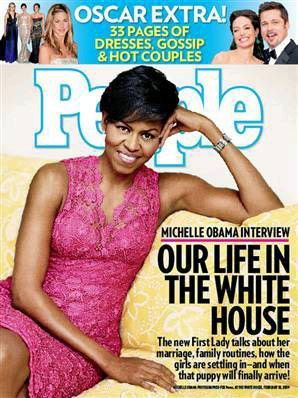 She wears the Tracy Reese Guipure Lace Kimono Dress in Dried Azalea throughout the feature story. And by the way, it retails for $395 and is available at the NY Tracy Reese boutique.